7 of the Best Places to Stay for Winter Adventures in the Lake George Region
Sponsored by: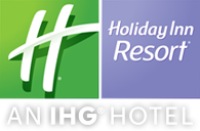 Stay and Play at Holiday Inn Resort Lake George
Enjoy year-round comfort at the Holiday Inn Resort at Lake George. This award-winning hotel features premium amenities, a restaurant, and various on-site activities. It's prime location makes it easy to enjoy every moment Lake George has to offer. Learn More »
From downhill skiing to snowshoeing, snow tubing, and even sleigh rides, winter opens up a whole new world of possibilities in the Lake George Region. With so many activities to try, you'll want to pick the right lodging option for you and your interests. Below we've highlighted 7 of the best places to stay for romantic getaways, family trips, ski-cations, and more.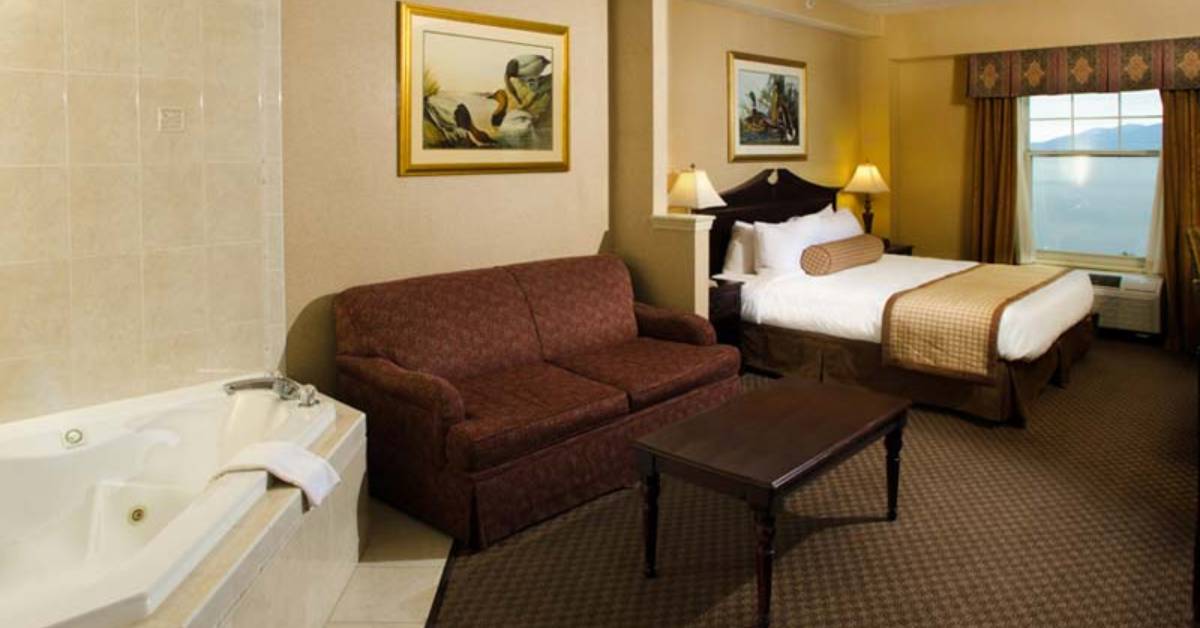 Located on a picturesque 18-acre estate in Lake George Village, the Fort William Henry Hotel combines upscale lodging with extensive resort amenities and incredible lake views. There are three types of accommodations to suit your needs, including the Grand Hotel, the Premium East wing, and the Standard West motel. For example, if you'd like a room with a whirlpool spa or a fireplace, then book one of the king rooms at the Grand Hotel.
Whether you're traveling with family or your significant other, the Fort William Henry Hotel is ready to welcome you this winter. While you're there, enjoy breakfast and dinner at their spectacular on-site restaurants: the White Lion Restaurant and the Tankard Tavern. After a fun day of skiing or snowboarding in the region, you can wind down at their indoor pool, sauna, and whirlpool spa.
The hotel's location also makes it easy to experience everything Lake George has to offer. Take a stroll into the village and sip craft beverages at Adirondack Winery or Adirondack Brewery, shop for souvenirs at Live Love Laugh, or explore Lake George Battlefield Park.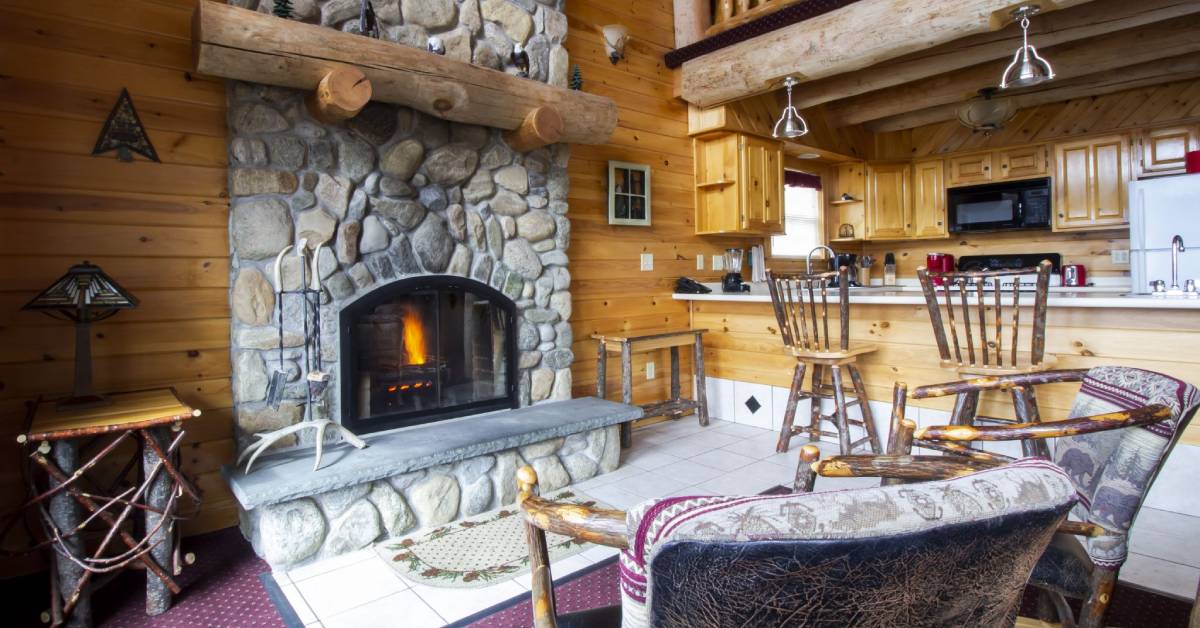 Nestled on the peaceful shores of northern Lake George, Trout House Village Resort in Hague is the perfect place for a cozy winter getaway. Nothing compares to the comforts of one of their authentic Adirondack log cabins, which feature exquisite interiors, fireplaces, well-appointed kitchens, and fabulous views of the lake. Some even come with Jacuzzi tubs that can help you unwind after an activity-filled day.
"The cabin was impeccable and had everything we needed and expected (including a fully functional fireplace)," said one TripAdvisor reviewer. "Hague is also close enough to Gore Mountain, where we went skiing. I highly recommend this trip in winter time if you're looking for a calm getaway destination."
A perk of staying at the resort in winter is that guests enjoy free use of snowshoes, cross-country skis, toboggans, and other equipment. There is a trail located right behind the resort where you can go for an invigorating snowshoe hike, which is a great way to start off your day. Even more winter adventures await you off the property at Gore Mountain Ski Resort in North Creek or Natural Stone Bridge & Caves Park in Pottersville.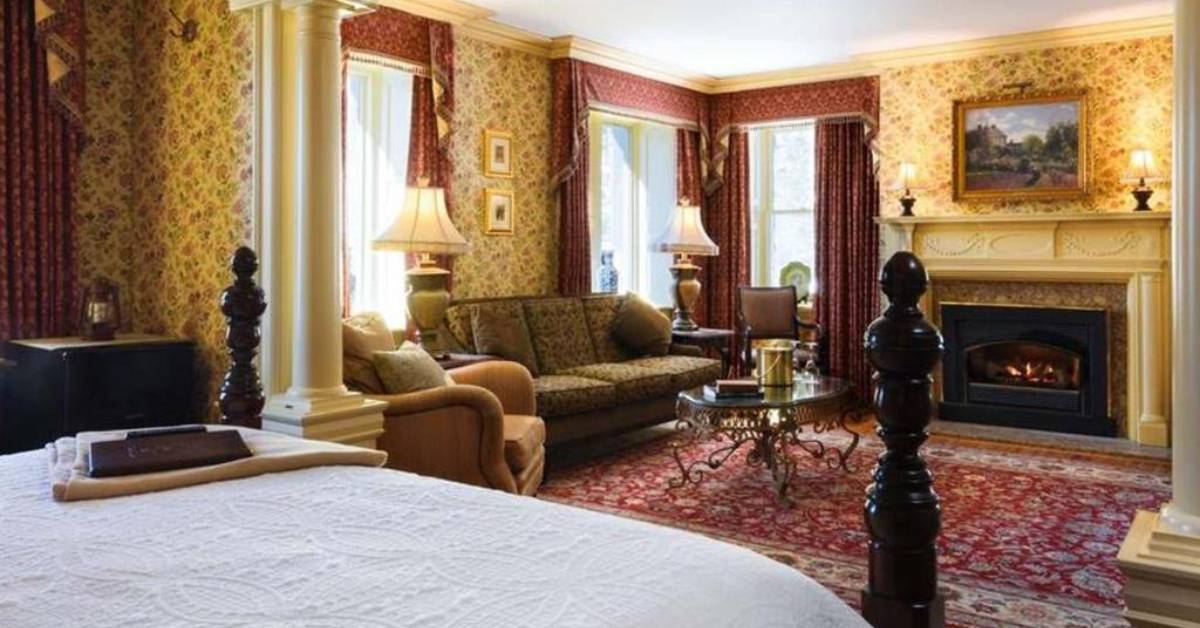 When you're in the mood for a romantic winter getaway, The Inn at Erlowest in Lake George is one of your top options. This turn-of-the-century stone castle features 10 luxurious suites, a fine dining restaurant, and magnificent views of Lake George and the Adirondack Mountains.
Each suite is unique, and many of them come with fireplaces, two-person whirlpool tubs, and other amenities. Guests receive complimentary splits of champagne upon arrival and a farm fresh breakfast every morning of their stay.
"A delightful winter getaway" is how one TripAdvisor reviewer described their trip. "The gorgeous surroundings, the cleanliness of the place (even the bed linens smell freshly cleaned every time we stay here), and the entire experience is well worth it for a getaway."
If you can pull yourself away from The Inn at Erlowest's comforts, then we recommend you sign up for a romantic sleigh ride at Circle B Ranch in Chestertown or spend the day at a local ski resort.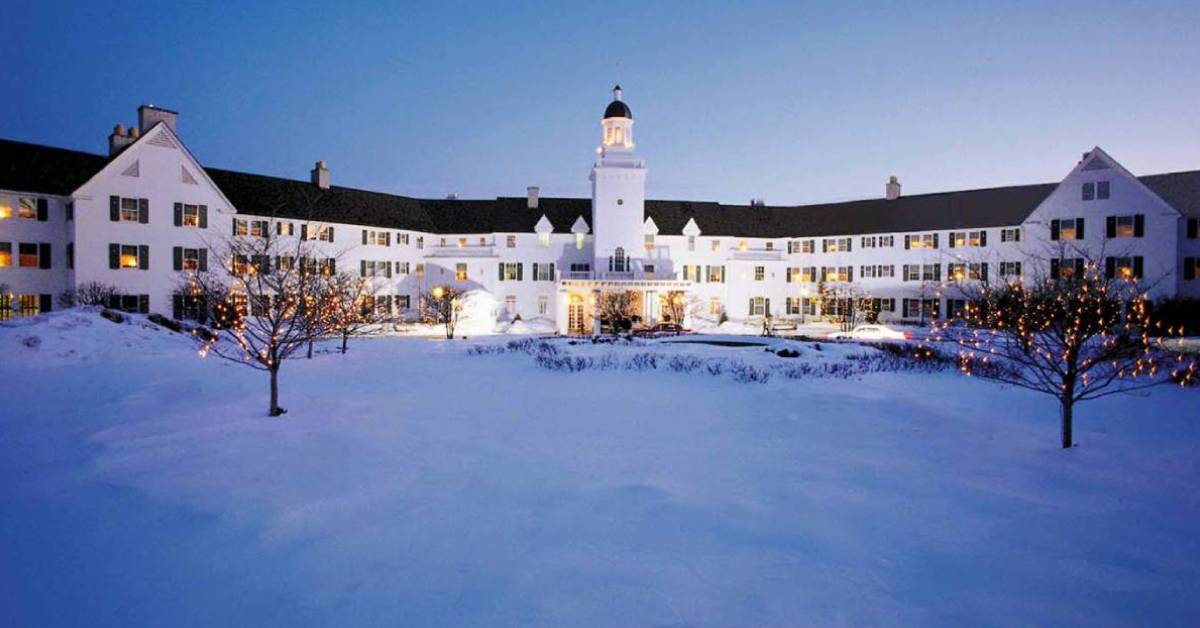 Winter is wonderful at The Sagamore Resort in Bolton Landing! The Sagamore offers a wide range of accommodations, from the two-bedroom condominiums with cozy fireplaces to the elegant guest rooms at the Historic Hotel.
One of the reasons people choose the hotel as their winter getaway destination is because there are plenty of things to do at the resort and nearby. They have on-site restaurants, an indoor heated pool, a Rec Center, and more. When you're ready for some winter sports, then take a drive into the Lake George Region for a day on the snowy slopes or trails.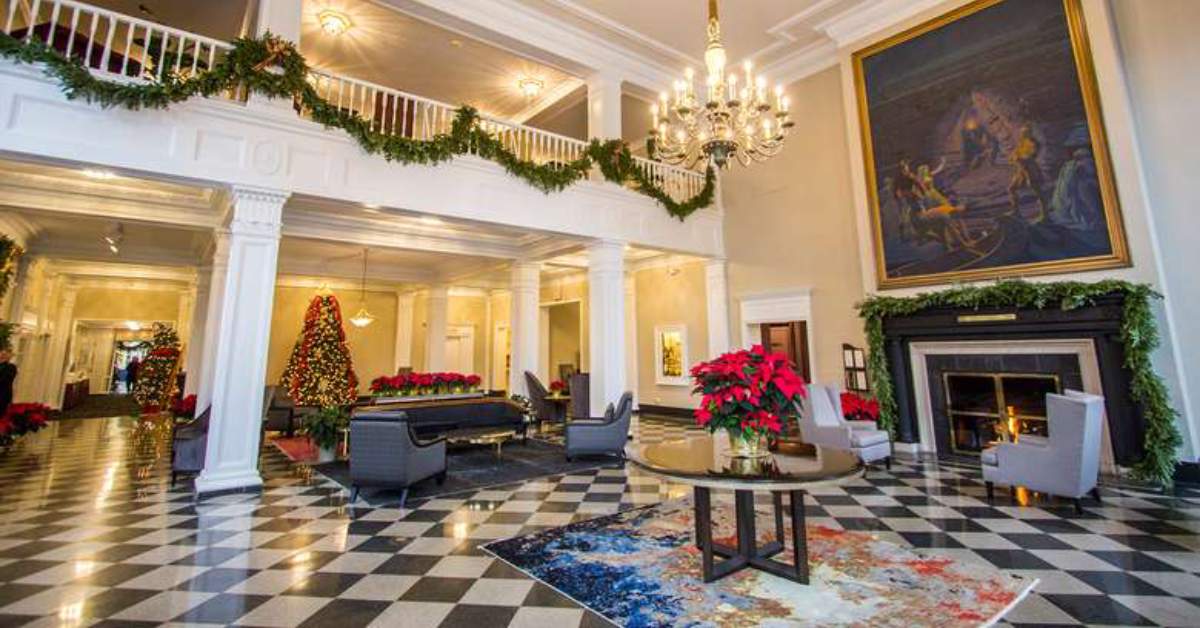 The Queensbury Hotel is just a 20-minute drive from Lake George, and this historic spot is the ideal destination for your winter getaway. The hotel was built in 1926, so it carries all the charm and elegance of the Roaring Twenties, but each guest room has been completely renovated—with a focus on comfort, elegance, and class.
On site, you can dine at Park 26 or Fenimore's Pub. Each spot has lunch and dinner options as well as fantastic seasonal cocktails with a unique twist. On Thursdays, Fridays, and Saturdays from 5:30-8:00 PM, you can enjoy your dinner and drinks in the lobby while listening to live jazz music by Ray Alexander (solo on the piano or with The Jazz Trio).
The Hotel also has heated igloos to dine in, which is a fun winter experience. Be sure to make a reservation, as the igloos are quite popular!
For more ideas on things to do in the Lake George/Glens Falls area while you stay at the Queensbury Hotel during the colder months, check out this winter itinerary.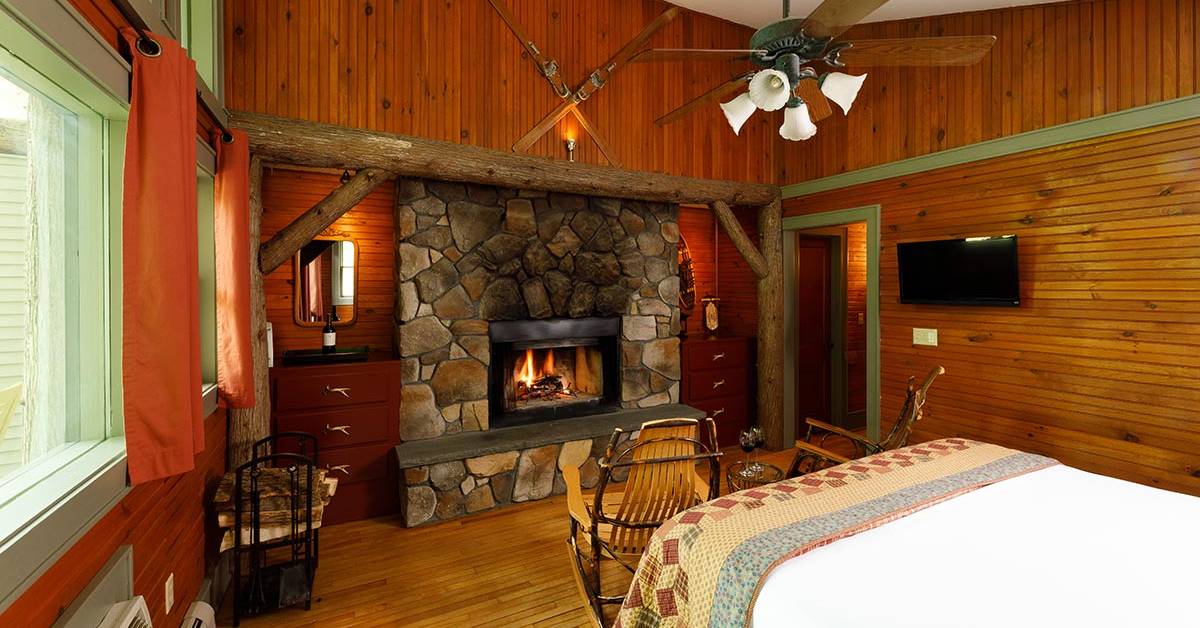 Hidden away in Chestertown about 25 minutes from Lake George, Friends Lake Inn is an Adirondack boutique hotel where the rooms radiate with rustic charm. Since 2019, Friends Lake Inn's new owners have worked hard to improve the guest experience and make their hotel an amazing place for romantic getaways any time of the year.
They offer four types of guest rooms and all the luxury amenities you could wish for, from soft bed sheets to plush pillows, towels, and robes. No room is the same as another, so you can book one with a wood burning fireplace, Jacuzzi tub, and two-person steam shower (Great Lakes Room), or one with a slipper tub, steamer shower, and gas fireplace (Saranac Lake Room).
In addition, the hotel provides both casual and upscale dining experiences, including a made-to-order breakfast for guests in the bright and welcoming Breeze Dining Room. When you're ready to explore the outdoors, take advantage of Friends Lake Inn's complimentary snowshoes and check out the trails behind the property. Chestertown is a true winter destination with a variety of winter sports at the Dynamite Hill Recreation Area, guided snowmobile tours, and sleigh rides.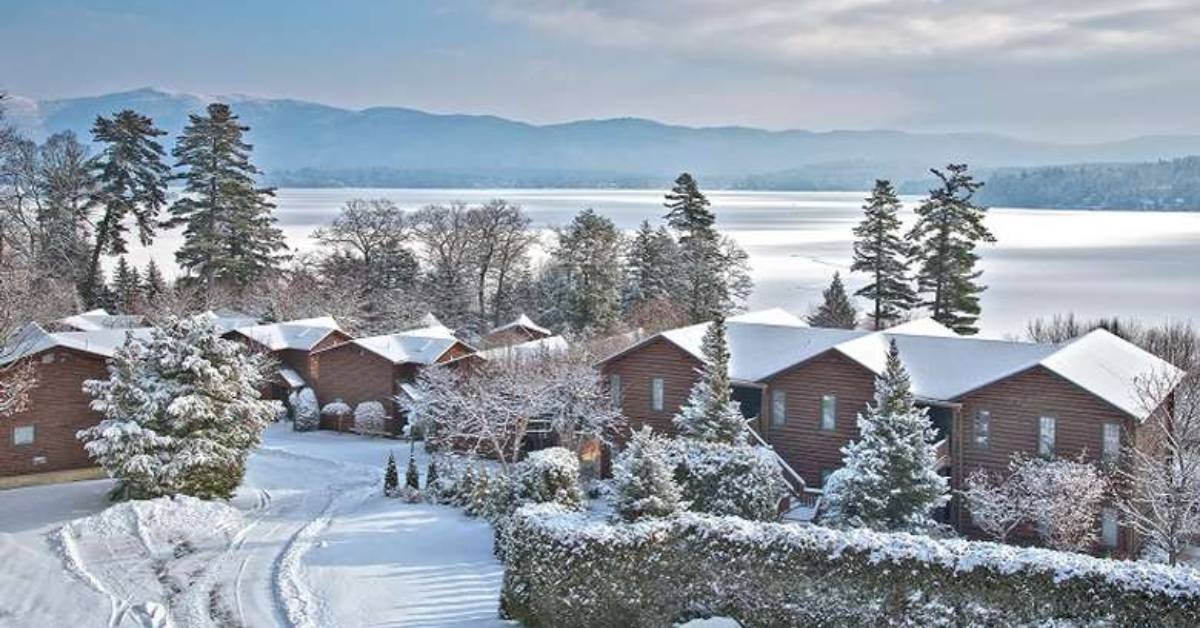 The Lodges at Cresthaven offers vacationers the luxury of a Lake George hotel combined with the rustic elegance of a classic Adirondack lodge. Their professionally decorated two-bedroom townhomes are perfect for small groups and families, and each unit comes with a fully equipped kitchen, a gas fireplace in the living room, central heat and air conditioning, and more amenities that will ensure you have a memorable experience.
This resort is located on the shores of Lake George, and according to one TripAdvisor reviewer who stayed in winter, "This place was beautiful and the staff was very accommodating. I would definitely recommend! *Note: We were out of season. The views, even from the rooms at the top, were absolutely stunning and the facilities were well kept."
If you brought your cross-country skis or snowshoes, then the resort suggests you visit the Lake George Rec Center or the Gurney Lane Recreation Area, both of which are free to use. However, if you don't own equipment, then plan a trip to Gore Mountain for rentals and winter adventures.
Pick one of these excellent lodging options for your next Lake George winter getaway!