Outside the Park Ice Fishing Hotspots in the Lake George Region
For some of us, the best way to unwind in winter and cure your cabin fever is with an ice fishing trip. It's a fun activity that you can do solo or as part of a small group, and in the Lake George Region, you can ice fish without having to travel deep into the Adirondack Park.
From the shores of Lake George and Lake Champlain to Cossayuna Lake in the heart of beautiful Washington County, there's no shortage of ice fishing hotspots. As soon as the ice is safe for walking and fishing, plan a memorable outdoor adventure this winter.
Note: Lake George and Lake Champlain have special fishing regulations. You can view New York State's regular fishing regulations here »
When the surface of Lake George freezes in winter, it transforms into an ice fisherman's paradise. One of the most popular areas is the southern basin, which typically ices over earlier in the season.
What makes ice fishing on Lake George special is that you can catch landlocked salmon through the ice, an uncommon species in the region. They swim right under the ice, but don't expect to catch them without a challenge! Ice fishermen should react quickly before the salmon have a chance to spit out the bait.
In addition to landlocked salmon, Lake George is home to lake trout, yellow perch, and smelt, and there are special fishing regulations for each of these species.
Visitors will find accessible parking spots on both sides of Lake George: Lake George Village streets, parking by the Million Dollar Beach boat launch, Pilot Knob/Fort Ann Beach, Assembly Point/Harris Bay, and more. New ice fishermen should consider booking a trip with Austin Charters, a local, family-friendly fishing guide.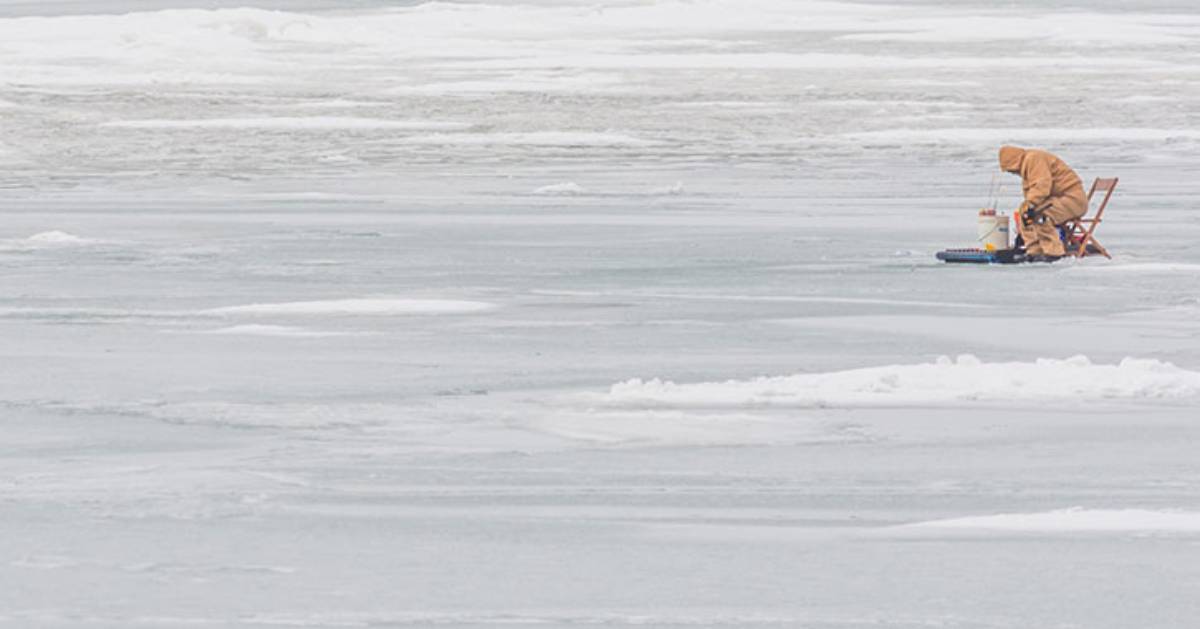 Over the years, Lake Champlain has been called the "Sixth Great Lake" in New York State because of its size. The lake extends 120 miles from Whitehall to the Canadian border and is a major year-round fishing destination.
There are a wide range of fish species in the lake, and many are available to catch and keep all year long, including trout, lake trout, landlocked salmon, northern pike, pickerel, crappie, yellow perch, and others. See special regulations for Lake Champlain »
Lake Champlain's South Bay in Whitehall is a recommended starting point for ice fishermen because the water usually freezes over earlier in winter. You must have a NY State fishing license to fish on this part of the lake.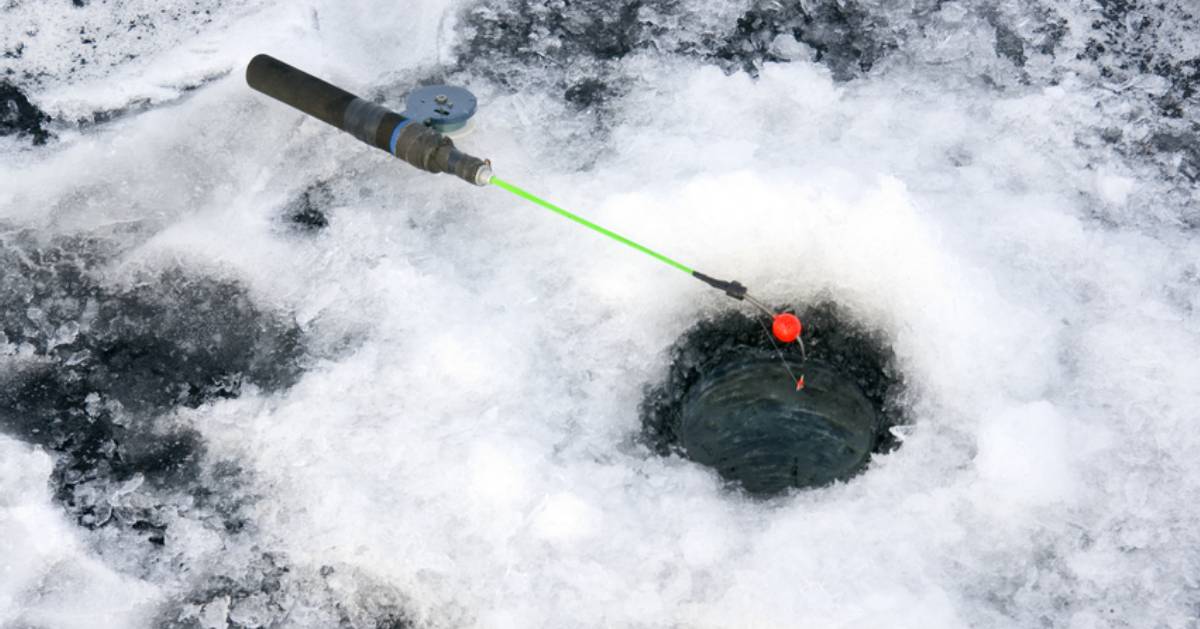 The South Bay of Lake Champlain isn't the only ice fishing hotspot in Whitehall. The New York State Department of Environmental Conservation (DEC) operates the East Bay Wildlife Management Area (WMA) on County Road 10 and keeps it open year round for non-motorized recreational activities.
At 38 acres in size, the East Bay WMA is one of the region's smallest public places for ice fishing. However, ice fishermen may catch crappie, walleye, pike, and panfish in winter, which makes it a great option for all skill levels.
The access point for the WMA is a DEC parking area located off County Road 10. Since the connecting road is unpaved, you'll want a vehicle that can handle snowy winter conditions.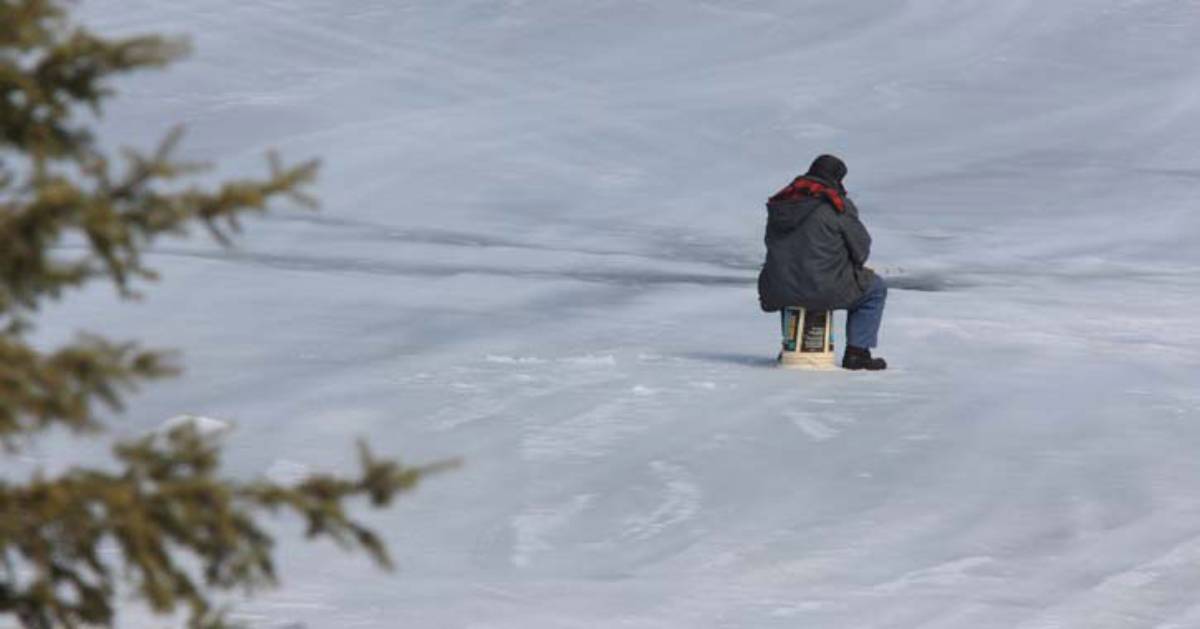 Looking for a peaceful ice fishing spot in the North Country wilderness? Take a trip to the Carters Pond Wildlife Management Area (WMA). The 446.5-acre WMA is in the Town of Greenwich and operated by the NY State Department of Environmental Conservation (DEC).
Although the purpose of this state-owned property is for wildlife and habitat management, it is open to the public year round for non-motorized recreational activities. During winter, you'll typically find snowshoers exploring the area and ice fishermen on frozen Carters Pond. The shoreline is .6-mile long, and ice fishermen may catch bluegill, pumpkinseed, northern pike, and black crappie.
There are a few parking areas in the Carters Pond WMA, but ice fishermen should enter the property from the two located along Route 49. Both are close to Carters Pond, but deep snow may make them hard to access.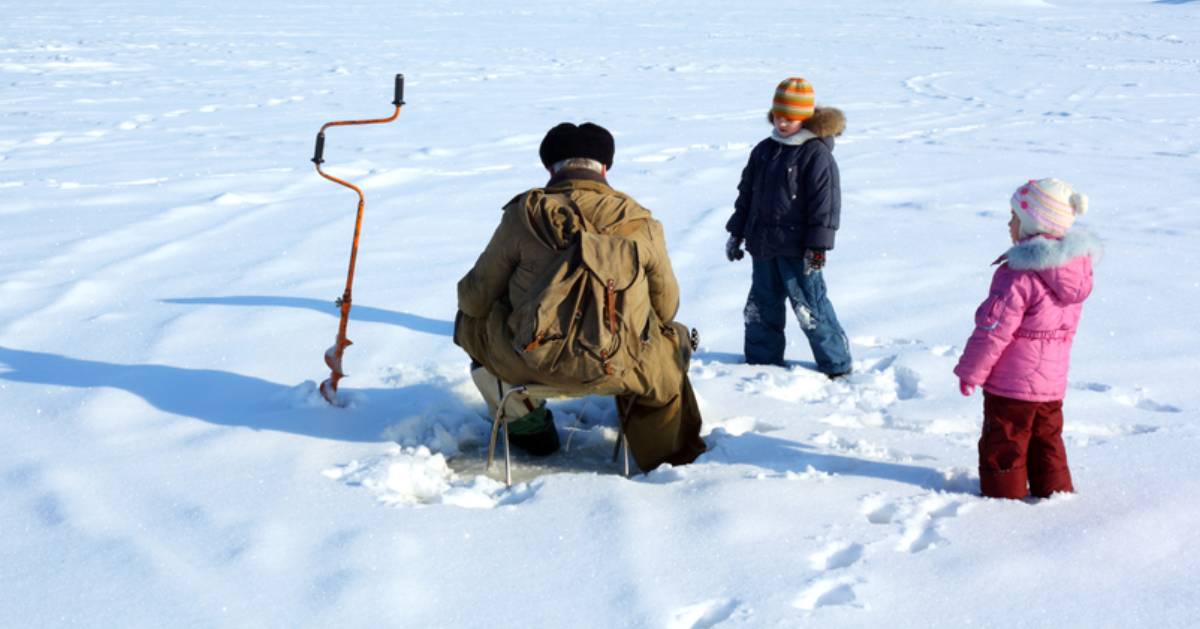 Located just a few miles north of the Carters Pond WMA is Cossayuna Lake, a 660-acre body of water in Argyle. With a shoreline length of 8.1 miles, the lake is an excellent place to go ice fishing for tiger muskie, black crappie, bluegill, pumpkinseed, yellow perch, and northern pike.
The public can access Cossayuna Lake from a DEC-operated parking area/seasonal hard ramp boat launch at the northeastern end. Follow East Lake Road until it intersects with White Lane. Take White Lane west to a parking lot with room for 30 vehicles.
When you follow Route 22 south into Washington County, you'll eventually arrive at one of the region's hidden gems - Lake Lauderdale in the Town of Jackson. Ice fishermen will be happy to hear the 77-acre lake offers a great variety of fish species to catch, including tiger muskie, bluegill, pumpkinseed, black crappie, and yellow perch.
The only public access to Lake Lauderdale is through the county-operated Lauderdale Park on Route 22. In winter and the rest of the off-season, there is a parking area before the gate that visitors may use to enter the park and reach the shoreline.
Are you ready to begin your ice fishing adventure in the Lake George Region? Make sure you're dressed for the winter weather, have all your fishing gear, and own a tool that you can use to check the ice thickness. To help you determine whether or not the ice is safe, we've highlighted some top ice safety tips. Be smart, stay safe, and have fun ice fishing!
« Return to the Ice Fishing Guide