Holiday Festival of Lights: Decorations, Special Events & More in Lake George Village
Please note, there will be no Holiday Festival of Lights for 2022.
Those who enjoyed last year's festive light-up displays in Lake George can look forward to the same festivities and cheer as last year - but with so much more! Keep reading to find out what to expect from the 2021 Holiday Festival of Lights, special events like a holiday-themed comedy night, and how Lake George is going to light up like never before.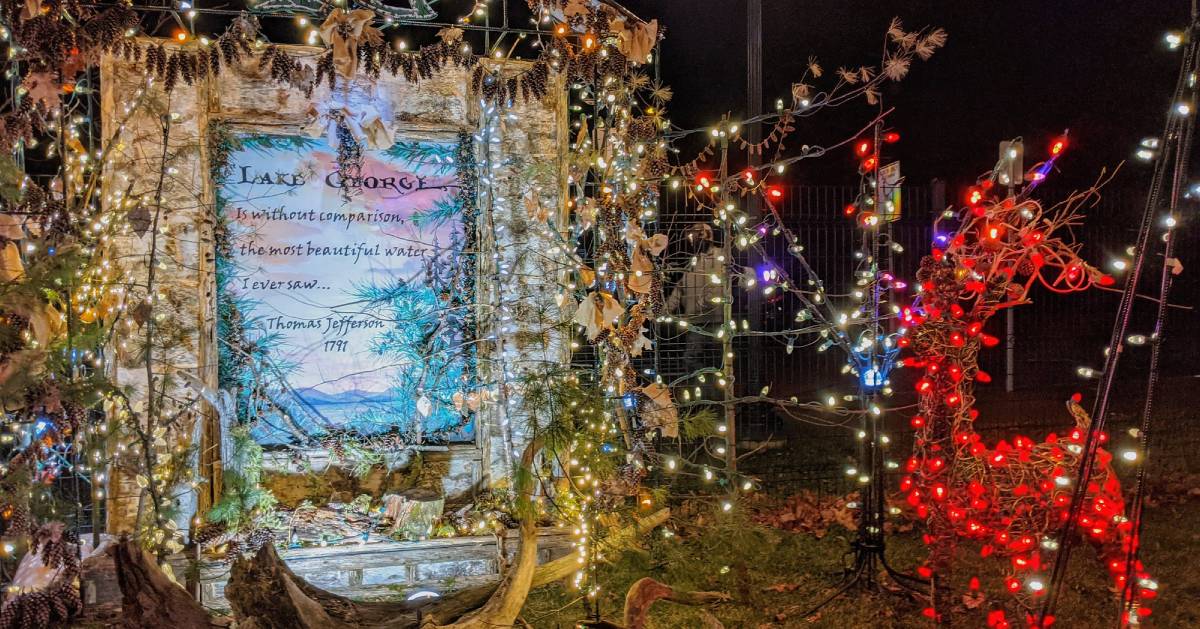 The Festivities Kick Off With Lite Up the Village on November 27
Every year the Village of Lake George puts on a fabulous Lite Up the Village event to jump start the holiday season. This year will be no exception, and Lite Up the Village will take place on November 27 - in conjunction with the start of Holiday Festival of Lights!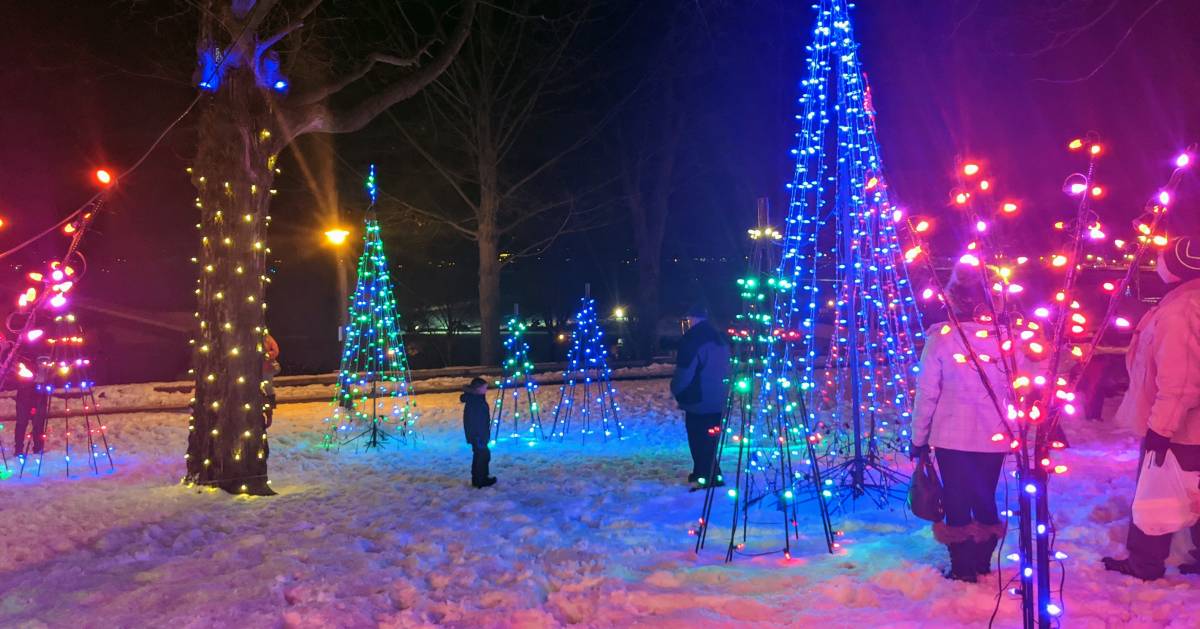 "Festival of Lights will also be in Shepard Park on the same day," Letizia Mastrantoni, President of Events To a T, the organization behind the event, told us. "Shepard Park will already have existing holiday displays that are great, and these will be expanded upon."
Instead of Holiday Festival of Lights taking place on just weekends, the incredible displays will remain up every evening, for everyone, free of charge through December 31.
In addition, on December 4, 11, and 18 from 12pm to 4pm, there will be holiday music, vendors with food and drinks, dancing, holiday shows, and more at Shepard Park.
Mastrantoni explained the light displays for the festival will be similar to last year's with some new additions. And, they're going to go beyond Shepard Park.
Holiday Festival of Lights: It's Not Just in the Park Anymore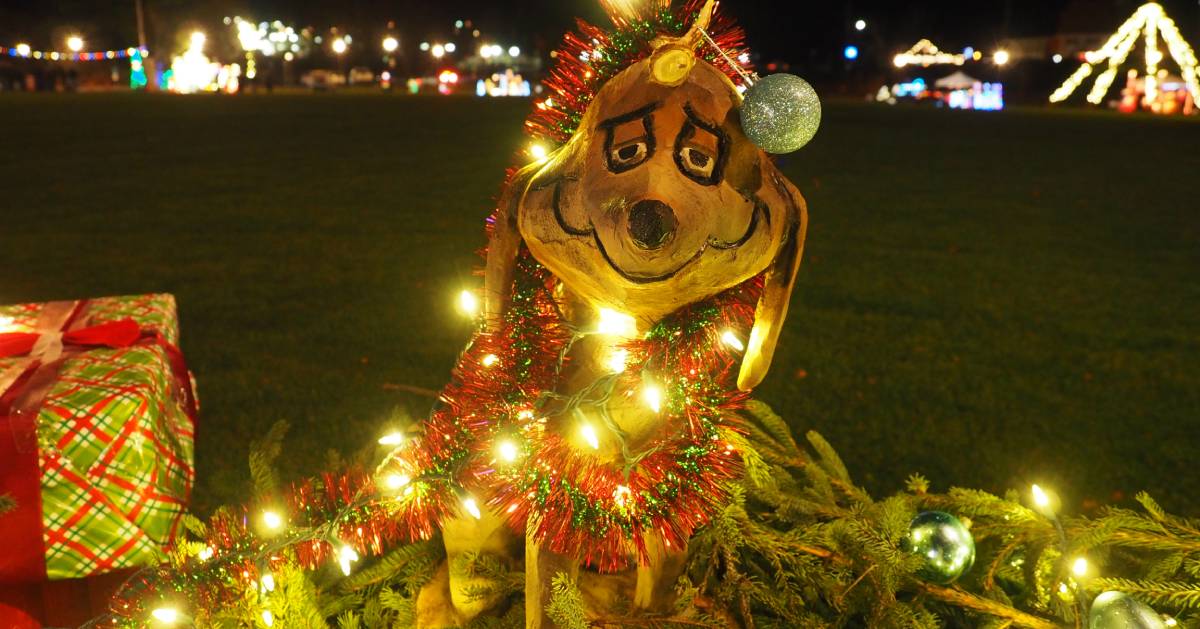 "We're taking over Lake George Village," Mastrantoni told us. There will be an abundance of beautifully created light displays provided by local business owners to enjoy in Shepard Park and all along Canada Street, with storefronts joining in the celebration with their own lights and displays.
"We're encouraging businesses to stay open," Mastrantoni said. "It's still important for everyone looking to visit businesses to check hours ahead of time, but the lights will be out seven days a week."
Some displays can be seen by walking, some by driving, and it's all free. Take your time, stroll the Village, or check out local lodging and make a night of it! The Holiday Inn Resort Lake George, Fort William Henry, and the Courtyard Marriott are all excellent year-round lodging options, and enthusiastic participators in the holiday festivities.
Mark Your Calendar for These 3 Special One-Off Events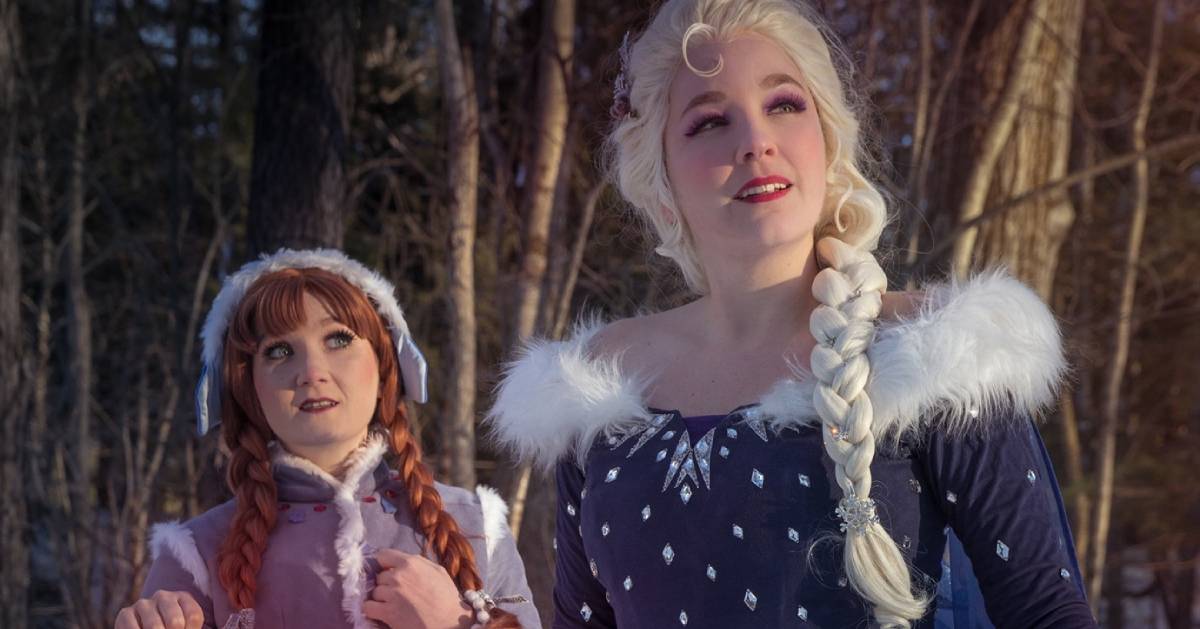 There are three special holiday events happening alongside the Holiday Festival of Lights, also organized by Events To a T. Your attendance at these events helps support the individuals and organizations that make Holiday Festival of Lights free and wonderful for everyone, so check them out and get tickets early!
Royal Snow Sisters Princess Show
December 4, 2021
Bring the little ones to watch their favorite sisters perform some familiar songs and holiday tunes! There are three showtimes for the Royal Snow Sisters Princess Show, happening at the Holiday Inn Resort Lake George.
Ha-Ha-Holiday Comedy Show
December 10, 2021
Leave the kids with a babysitter for this holiday event! The Ha-Ha-Holiday Comedy Show is an 18+ performance with hilarious comedians and some serious holiday cheer, taking place at the Courtyard Marriott Lake George.
Holiday Artisan Vendor Market
December 18 - 19, 2021
Get your last-minute, locally made, unique gifts at the Holiday Artisan Vendor Market, happening over two days at the Carriage House at Fort William Henry. Santa will be in attendance, there will be crafts and activities for kids, and this event is free.
See more details and get tickets for the special events >>
About the Organization Behind the Festivities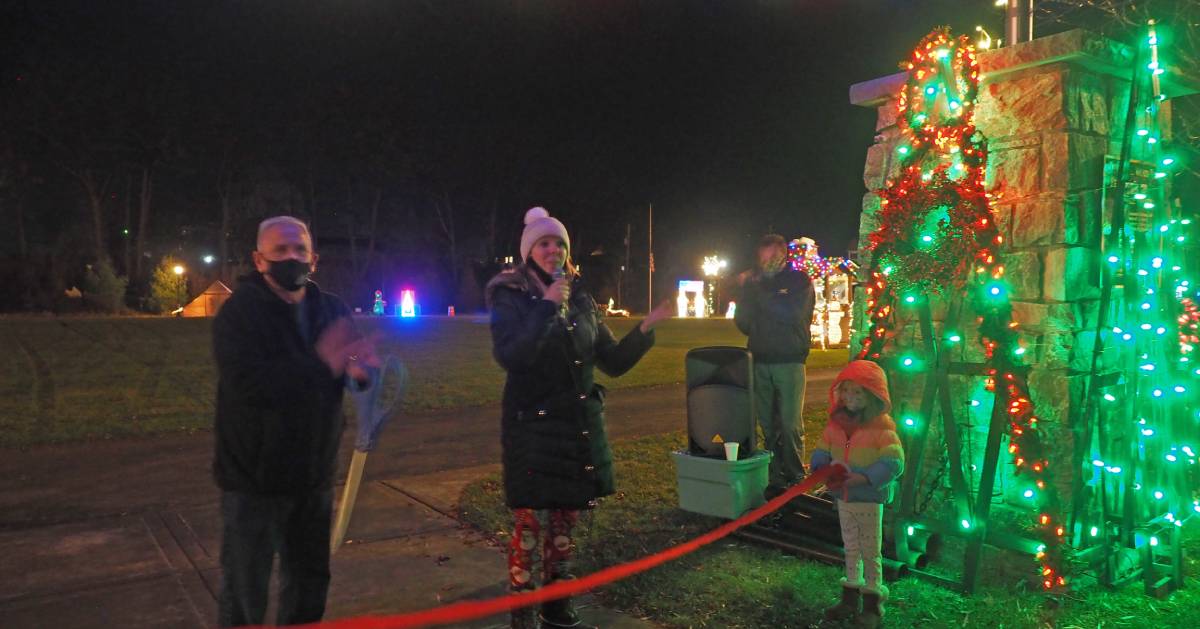 Letizia Mastrantoni of Events to a T has years of experience planning weddings and other special events, and has a passion for supporting the local community and area charities.
She's worked with the Village of Lake George and other area groups to bring festivity, cheer, and business to the bustling area of Lake George for many years, and we know she'll deliver an incredible holiday season with Holiday Festival of Lights!
Find out more about Events to a T >>
Check out other upcoming holiday events >>

Warren County Tourism/Lake George Area is proud to be the Premier Sponsor of the Lake George Holiday Festival of Lights.