Paddleboarding at Patty's Watersports: Rentals, Lessons & More to Get You on the Water Today
There are so many ways to enjoy the flawless waters of Lake George, but have you tried paddleboarding yet? Patty's Watersports, a division of Boats by George, makes the process easy with affordable rentals, lessons if you need them, and calm waters right on site.
And, they're donating half of all paddleboard rental income for the 2019 season to Double H Ranch, a camp that provides specialized programs and year-round support for kids and their families dealing with life-threatening illnesses.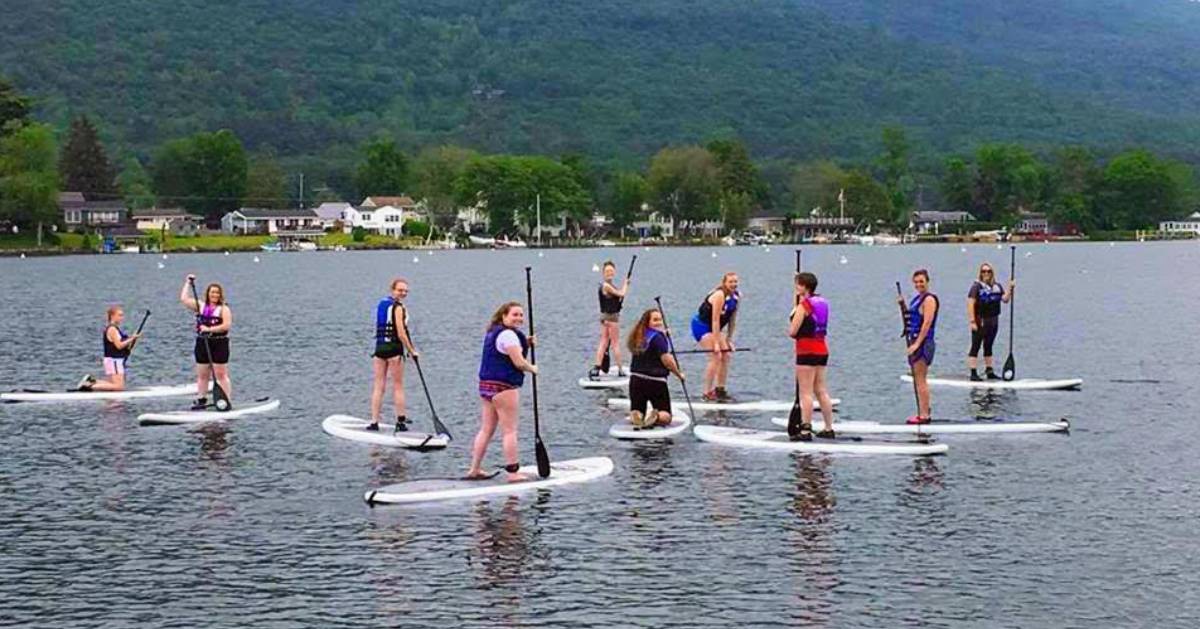 Whether you're never paddleboarded in your life or you're a seasoned veteran at the activity, Patty's Watersports is the place to go. Learn how they can help you meet your paddleboard needs this summer.
Renting a Paddleboard Has Never Been Easier - And You're Supporting a Great Cause!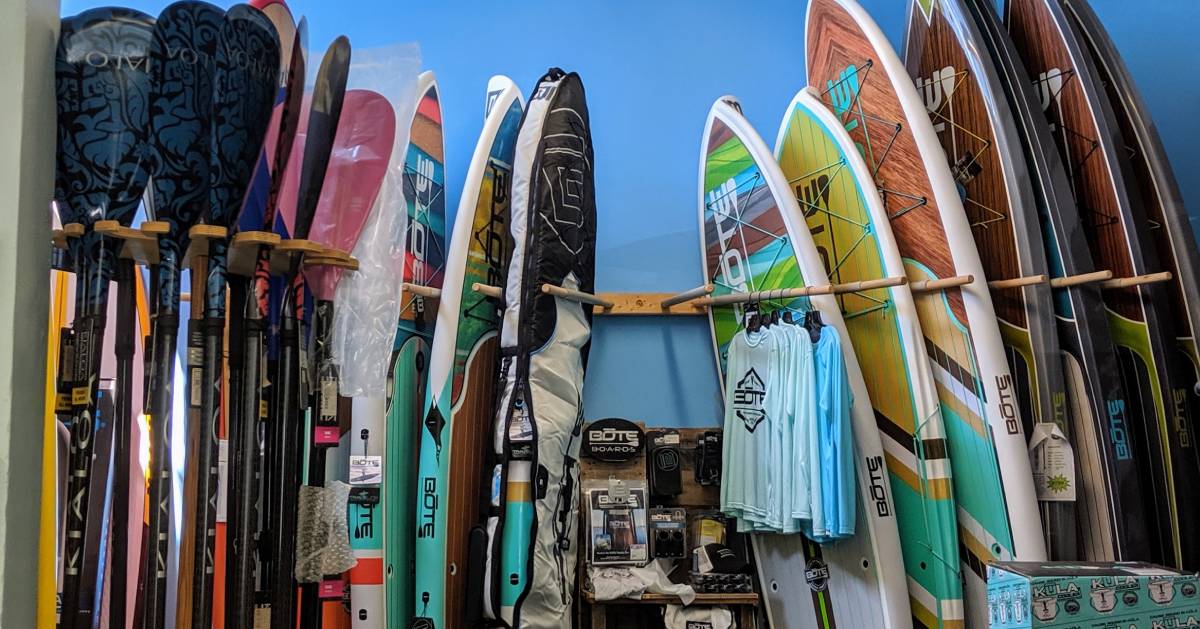 Guests can rent by the hour, two hours, a half day, or a full day, with mulitple day rental discounts available after the third day. Rentals include the board, paddle, and a coast guard approved personal flotation device.
And, half of all paddleboard rental income for 2019 goes straight to Double H Ranch, a camp for kids with serious illnesses in nearby Lake Luzerne.
Patty Pensel, owner of Patty's Watersports, worked at Double H in the past and has had the joy of watching the organization grow with what they can offer the kids through their many programs.
"We always do little stuff like donating boards to their events," Patty told us; Boats by George and Patty's Watersports raffled off two stand up paddleboards at Double H Ranch's Chef Dinner and at their annual Gala, for instance. "But this year we decided to go big."
Patty credits her husband George Pensel, owner of Boats by George, with the decision to donate the funds. The more they get, the more proceeds go towards Double H Ranch.
Trying Paddleboarding for the First Time? No Problem!
Patty's Watersports sees a lot of first timers. Occasionally guests are nervous to try this new activity out, but once they have the tools they need and are out on the water they almost always say it was easier than they thought it was going to be.
Patty gives lessons herself along with one other employee, should that be something guests are interested in. The paddleboard rental is included in the lesson price. They also offer SUP yoga classes.
When asked what advice she gives people looking to paddle for the first time Patty says, "I tell them it's only water! On a hot day it feels good to fall in." And, "Look up, stay up!"
Besides enjoying pure fun on the water, paddleboarding is also excellent exercise. Anytime you get your body moving is beneficial health-wise, but if you love the water, there's nothing more calming than paddleboarding. With paddleboarding being such a therapeutic yet energizing activity, and with Patty offering an easy way to get your hands on a paddleboard, there's no reason not to give it a try and get gliding across the lake.
Find Everything You Need in One Location, Right on the Lake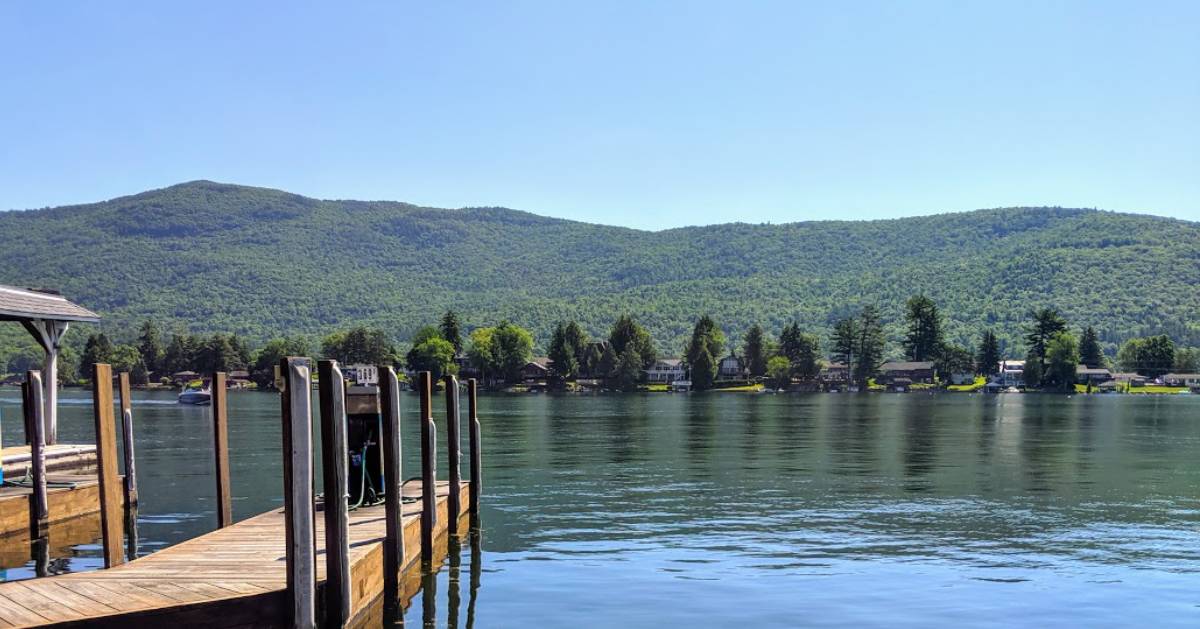 When you rent a paddleboard from Patty's Watersports you don't have to worry about where you'll get access to the lake, or how to transport the paddleboard on your vehicle (although you're welcome to do so if you have the means and wish to bring it to another location).
Many who rent from Patty opt to paddleboard right at their location at Sandy Bay in Cleverdale, on the east side of Lake George. The water is particularly calm at this location, there's a sandy bottom, and you can often see ducks, turtles, and other creatures.
"The environment here is perfect for paddleboarding," George told us, explaining how calm the waters are in the bay. "The location is off the beaten path, but well worth the drive, and you'll encounter virtually no traffic."
Although slightly out of the way, this pristine location is only a 15 minute drive from Lake George Village.
Patty's Watersports - A Boutique Shop & Much More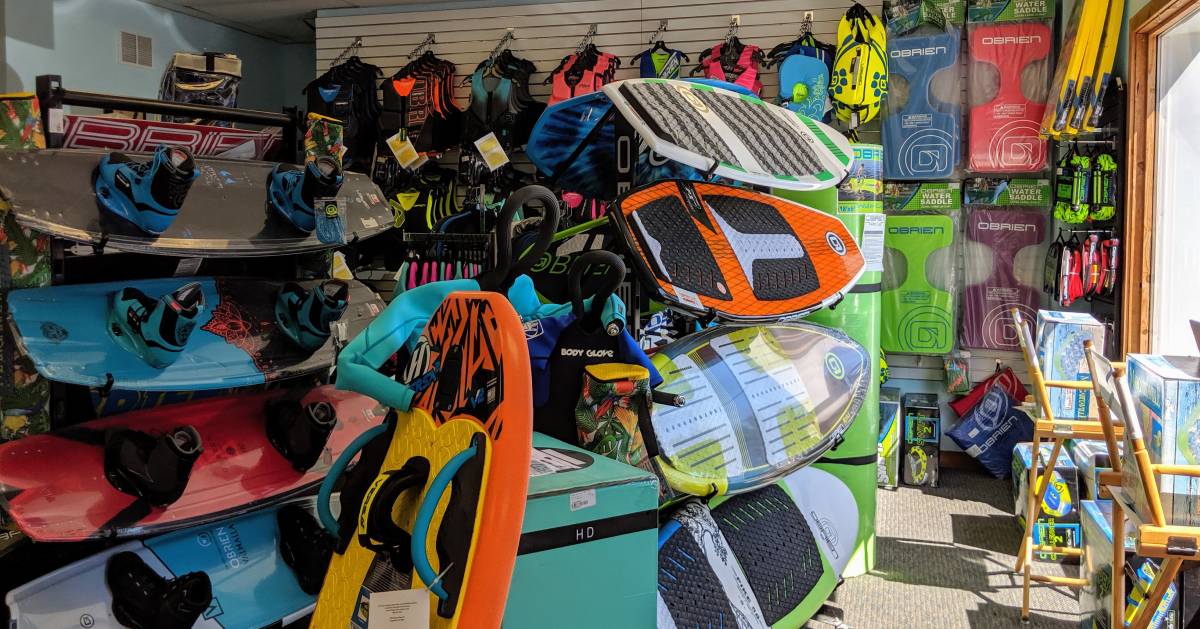 Boats by George has been around since 1982. Patty's Watersports was established 2005, to give customers further offerings in terms of gear and anything else they might need in addition to the boat services provided. Paddleboarding was added in 2009.
Patty joked that when she started out running the shop she was the face of the business, greeting customers and answering the phones. But she'd look out at everyone having fun on the water and thought, "What can I do to get out there? Paddleboarding!"
She taught herself how to paddleboard, and then took a detail-oriented instructor course to get her ACAC certification. Then, she started teaching the lessons.
The boutique shop is stocked with popular paddleboard brands like Bote and Doyle, and they also carry a ton of other watersports gear. You'll find everything from personal flotation devices to wetsuits to sunglasses; Patty explained wetsuits are getting more popular as people look to extend the paddleboarding season. Wetsuits allow them to get in the water earlier and stay in the water later.
The atmosphere at the shop is welcoming and relaxed. They have changing rooms for you, they will make sure your keys and wallet are in a safe spot while you're paddleboarding, and they have even have ice cream if you need a treat after your adventures out on the water! Paddleboarding couldn't be more simple and affordable than with Patty's Watersports.