Summer Fireworks Schedule in Lake George
The 2021 Fireworks Will Go On!
The Village of Lake George will kick off their 2021 season with the 4th of July show on Sunday, July 4, at 9:30pm. Thursday shows will commence on Thursday, July 8 (Note: Canceled), 15, 22, 29, and August 5, 12, 19, 26, and September 2. A special show is also schecheduled for Saturday, September 18.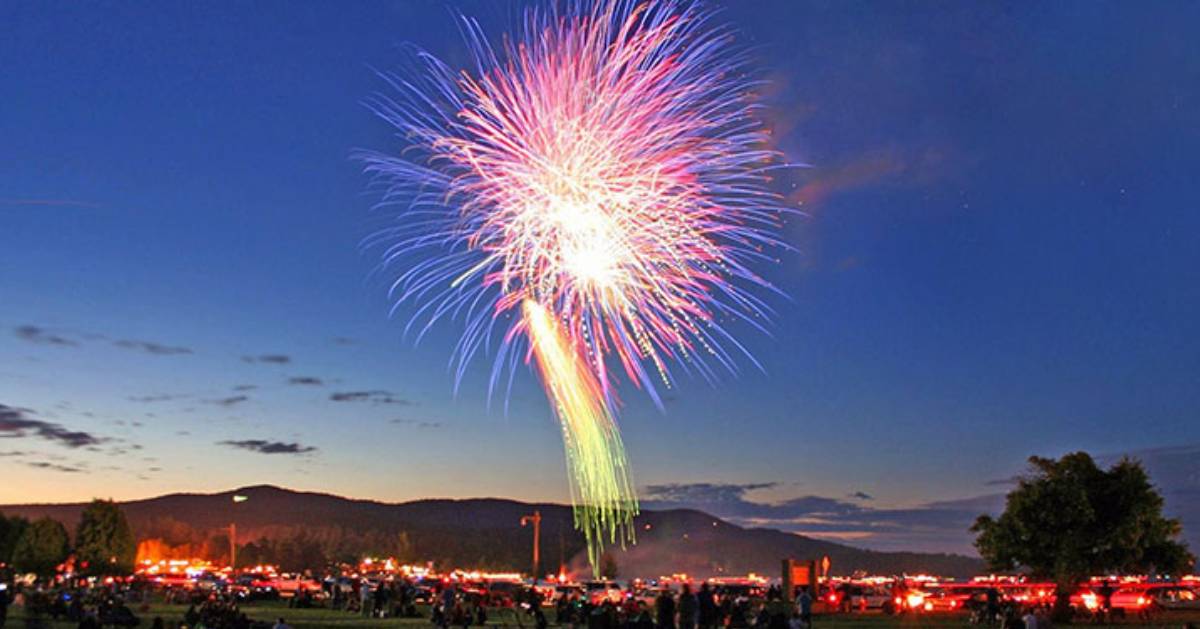 Photo credit: Debbie Sweet
Where to Watch the Fireworks:
The best place to watch fireworks is along the waterfront in Lake George Village between Shepard Park Beach and Million Dollar Beach.
Book a stay at a lodging property that has views of the fireworks »
More Fireworks in the Region:
Looking for 4th of July fireworks throughout the region? Check them out here »
WATCH: Fireworks Video
Wondering what to expect during the summer fireworks over Lake George?
Click here to watch a video of the Lake George fireworks!
Bolton Landing (just 5 miles north) also puts on some fireworks displays in the summer.
Discover more free summer events in Shepard Park »