Plan Your Ride at Biking Trails & Routes in the Lake George Area
There are a variety of biking trails to explore in the Lake George region and southern Adirondacks. Find one that suits your skill level and head out for a ride. Some of the most popular routes are listed below, but you can also visit our Biking Guide where you'll discover even more options.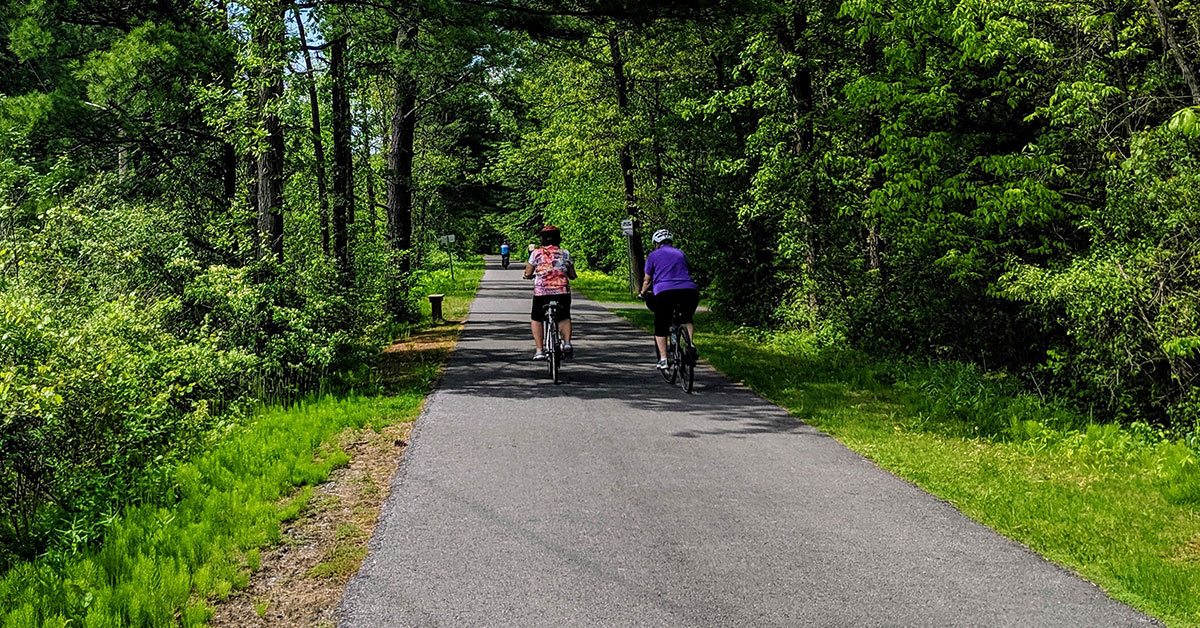 Popular Bike Routes
Warren County Bikeway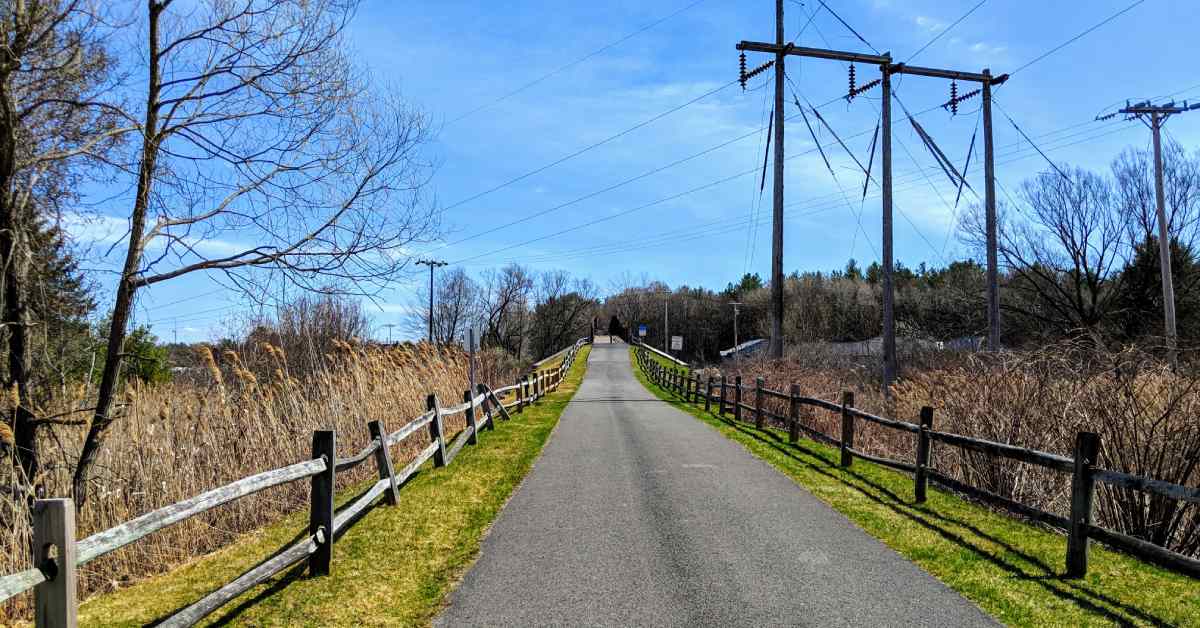 At the southern tip of Lake George where the steamboats dock, you'll find the entrance to the Warren County Bikeway - a scenic and paved 9.4-mile-long bike path that runs from Lake George to Glens Falls. The bikeway is dotted with signs from the historical association that make the trip educational as well as fun! There are places to stop along the way and take a break, so be sure to pack snacks and plenty of water.
During the ride, you will bike through a forest under a canopy of trees, cross two bridges, and pass a small inlet of Glen Lake, among other highlights. Please note that there are some sections of the bikeway where the trail shares the shoulder of the road with motor vehicles.
Note: Dogs are prohibited on the bikeway, as indicated by signs.
Feeder Canal Trail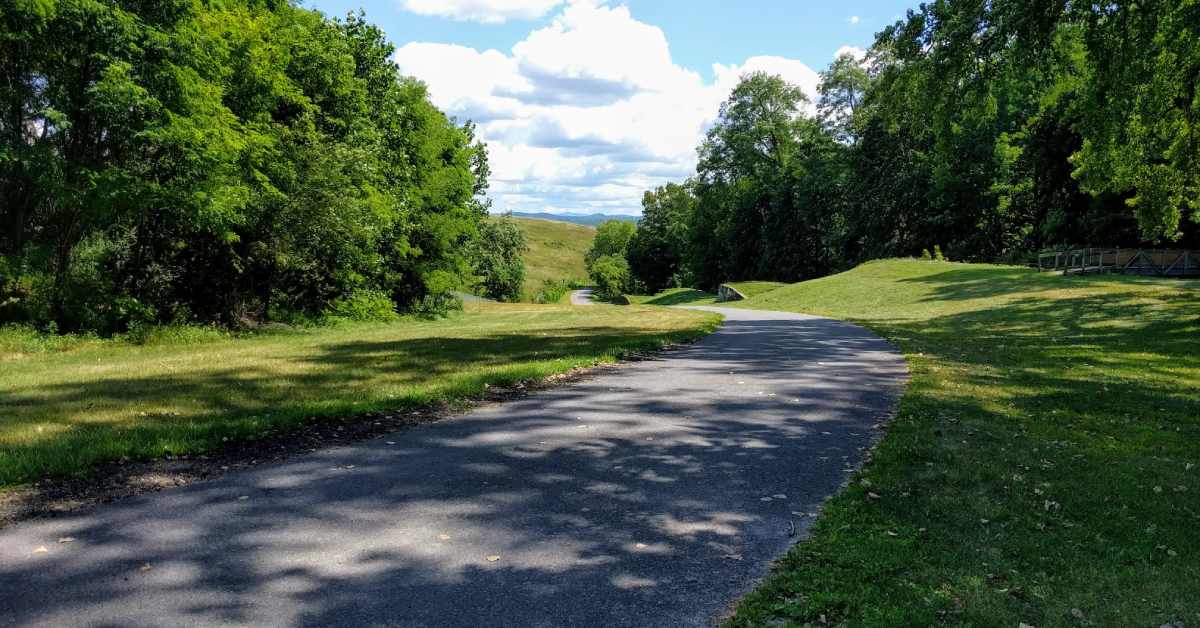 Another one of our favorites is the Feeder Canal Trail, a 9-mile-long gravel path that passes many historic and scenic sights, including the remains of a five-stepped lock. Because of the gravel, mountain bikes are recommended for use on the Feeder Canal Trail.
Find cycling trails and routes in and near Lake George »
Mountain Biking Trails
Gurney Lane Recreation Area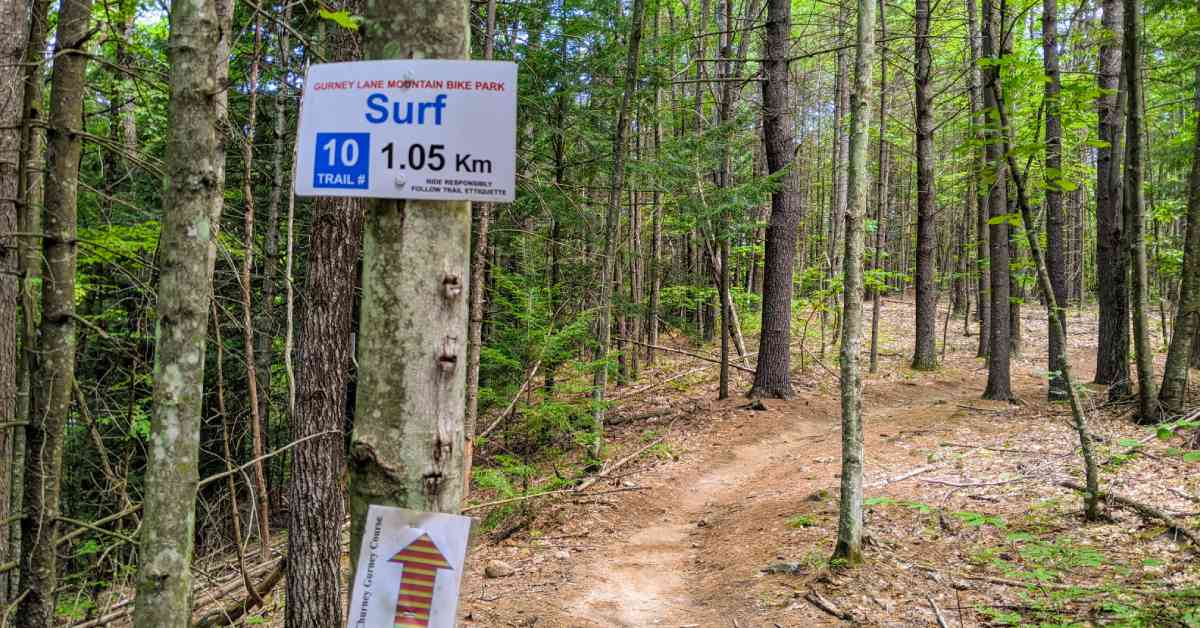 Test your mountain biking skills at the Gurney Lane Recreation Area's mountain bike park in Queensbury. This bike park has over 22 kilometers of trails for all levels of riders, from technical and rocky trails for intermediate and advanced riders to wider bench cut trails for beginners. Additionally, there is an on-site bike repair stand that includes an air station and hand tools.
Cole's Woods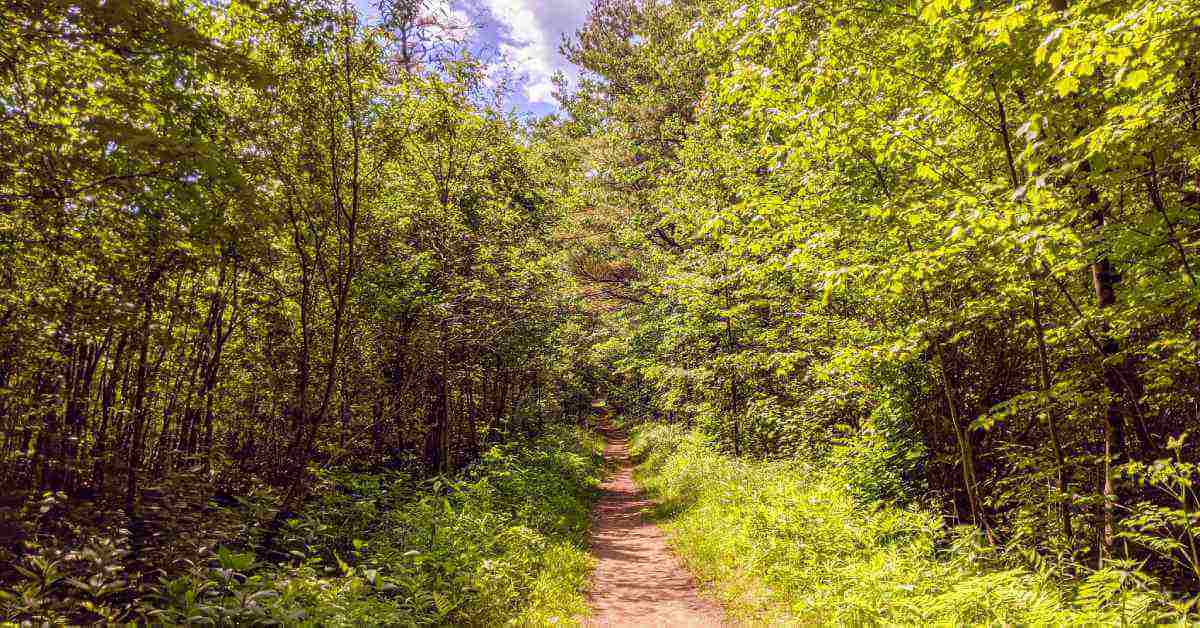 Cole's Woods in Glens Falls is home to America's first lighted cross-country ski trails and offers incredible mountain biking. The area has diverse and well-maintained trails that cater to riders of all skill levels. These trails are open for biking from April through the end of November, and there is a dedicated team that maintains the trail system for year-round recreation.
Find places to go mountain biking »
Guided Bike Tours
Lake George Bike Tours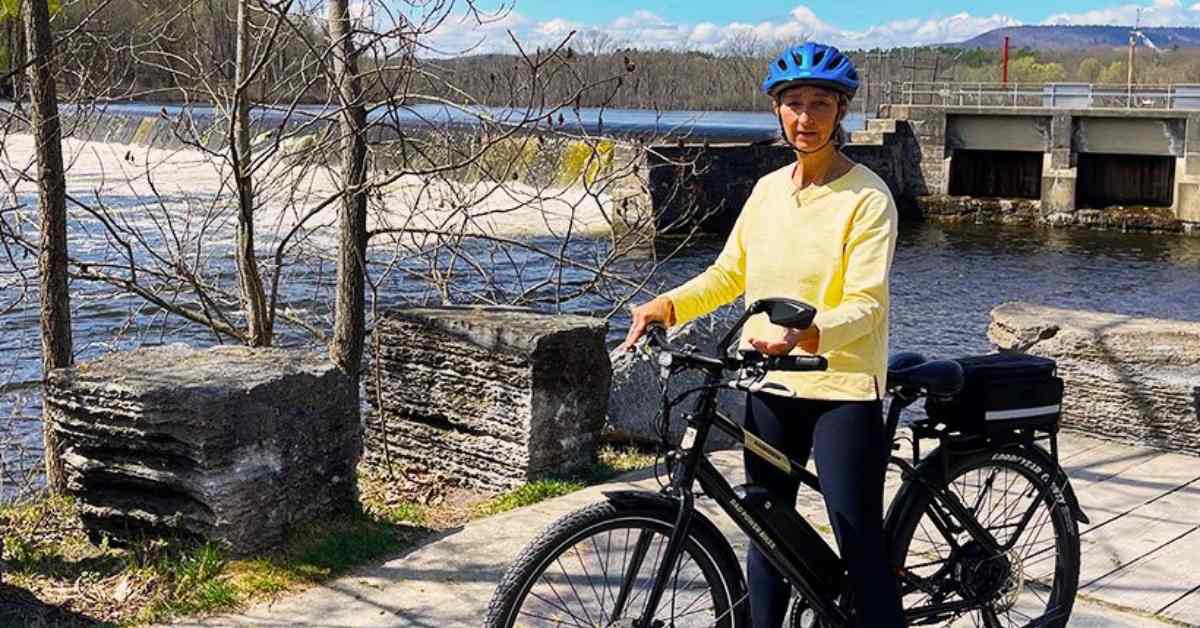 Navigate the southeastern Adirondacks on a guided bike tour with Lake George Bike Tours. These tours use the incredible RAD Mission electric bike, which makes biking a breeze. In addition to tours on the Warren County Bikeway and the Feeder Canal Trail, there is also the option to explore Schroon Lake, Adirondack, and Brant Lake Run.
Each tour includes a 10-mile trip over the span of 3 hours, water, an electric bike and helmet, and a knowledgeable guide to entertain you with tons of interesting facts about the area.
The region's beautiful and varied terrain makes for great biking in and around Lake George. Plan your next ride today!
View the Biking Guide for more info »