Great Lake George Hotspots for Dancing The Night Away
Looking for a vibrant and hopping atmosphere for a fun night out in Lake George Village? If you're more into dancing the night away than having a relaxing drink lakeside, you'll enjoy these energetic Lake George bars perfect for letting loose and partying Lake George style.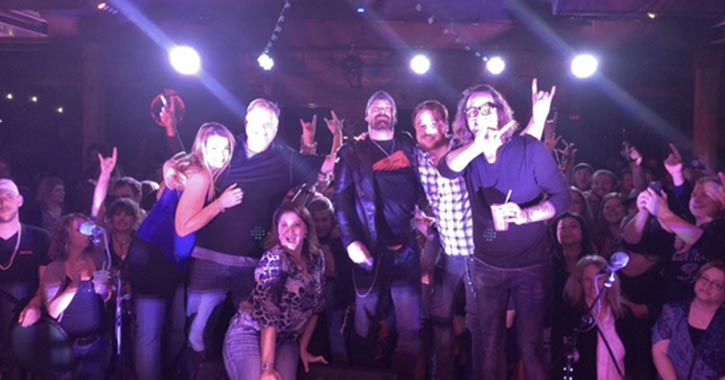 Boasting its status as the Number 1 Venue for Live Music in Lake George, King Neptune's Pub & Nightclub is known for cold beer, fresh food, and rocking music! You're bound to find a space for you and your friends to party, as King Neptune's consists of 3 bars on 3 levels, plus two open air decks. Their indoor stage ensures year-round entertainment even on rainy nights, and their menu has scrumptious munchies for late night snacking.
Frequented by the younger crowd, Lake George Beach Club features a large bar with lots of seating and a dance floor to enjoy the live music throughout the night. During the summer, different musicians perform every night offering a variety of rock n' roll, blues, country, folk, and more to dance to.
Dance the night away lakeside at Christie's On the Lake! A full service restaurant during the day, by night Christie's transforms into an energetic evening hotspot for locals and visitors alike. Their two separate outdoor decks and rotating live music line up give you the variety you need to return night after night.
DJ's NiteClub
DJ's NiteClub on Canada Street consists of three separate bars so you can immerse yourself in the lively ambiance of your choosing: the main bar with dance floor and laser lights, the signature room with tvs and pool table, and the outdoor deck for acoustic music and sports entertainment. Open until 3am, experience the festive energy of the dance floor that has four points to access drinks for little to no wait times.
Lily's Bar
Located north of Lake George Village in Bolton Landing, this local dive bar is a hit with locals for its down-home atmosphere, cheap drinks, and lively environment. This local hotspot has it all for a jam-packed night of fun: beer pong, foosball, pool table, darts, and an old-fashioned jukebox playing the oldies.
Looking for more Lake George Nightlife?