12 Great Places to Enjoy Craft Beverages in the Village & Beyond
From the heart of the Village to a short drive away, you'll find plenty of craft beverage producers where you can enjoy a drink right from the source. Check out these 12 great places to enjoy a locally-made craft beverage in and around Lake George.
Enjoy Craft Beverages in Lake George Village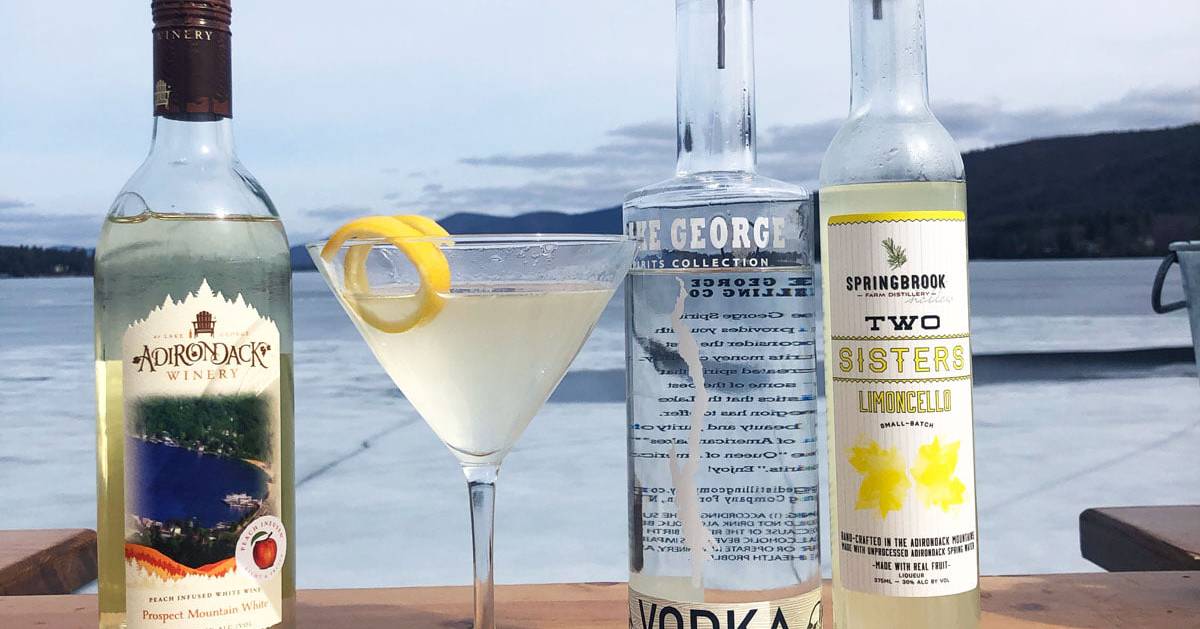 Located in the heart of Lake George Village, Adirondack Winery is a small, family-owned business that offers customers award-winning and handcrafted wines. If you enjoy wine, then the Adirondack Winery's tasting room should be on your to-do list the next time you're in the village.
In addition to tasting sessions and wine-themed events and activities throughout the year, Adirondack Winery offers everything from traditional red and white wines to fruit-infused and dessert wines. Taste a new one, and maybe you'll discover your next favorite wine. If you feel like taking a drive, you can also check out their tasting room in Queensbury!
Lake George Distilling Company (Lake George & Fort Ann, NY)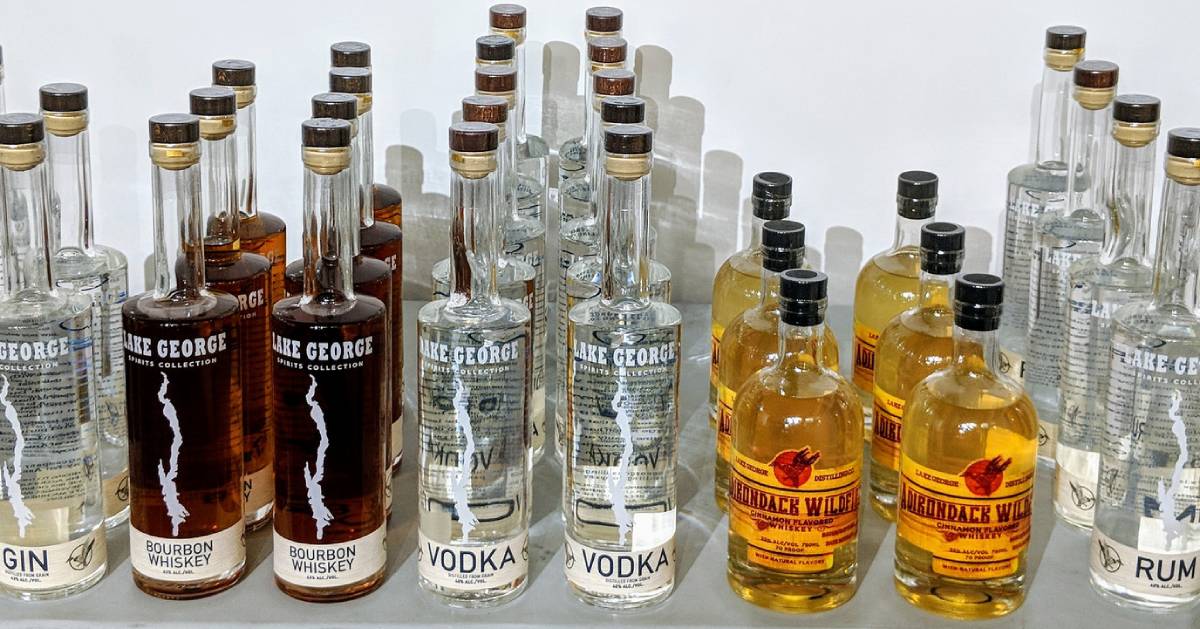 Founded in 2012 in Fort Ann, NY, the Lake George Distilling Company produces some of the area's finest quality artisan spirits. Known for using 100% New York State grains, the Lake George Distilling Co. was awarded a silver medal at the New York International Spirits Competition for their Indian Kettles Smoked Corn Whiskey. The company has a tasting room in Lake George Village.
If you're looking to try a new spirit, then you should check out the company's Lake George-themed products. 32-Mile Moonshine, named after the length of Lake George, is a true corn whiskey that will remind you of sweet corn on the cob. Or, you could pick up a bottle of Red Rock Rye, a warm and spicy whiskey named after Red Rock Bay in the northern basin of Lake George.
Adirondack Pub & Brewery (Lake George, NY)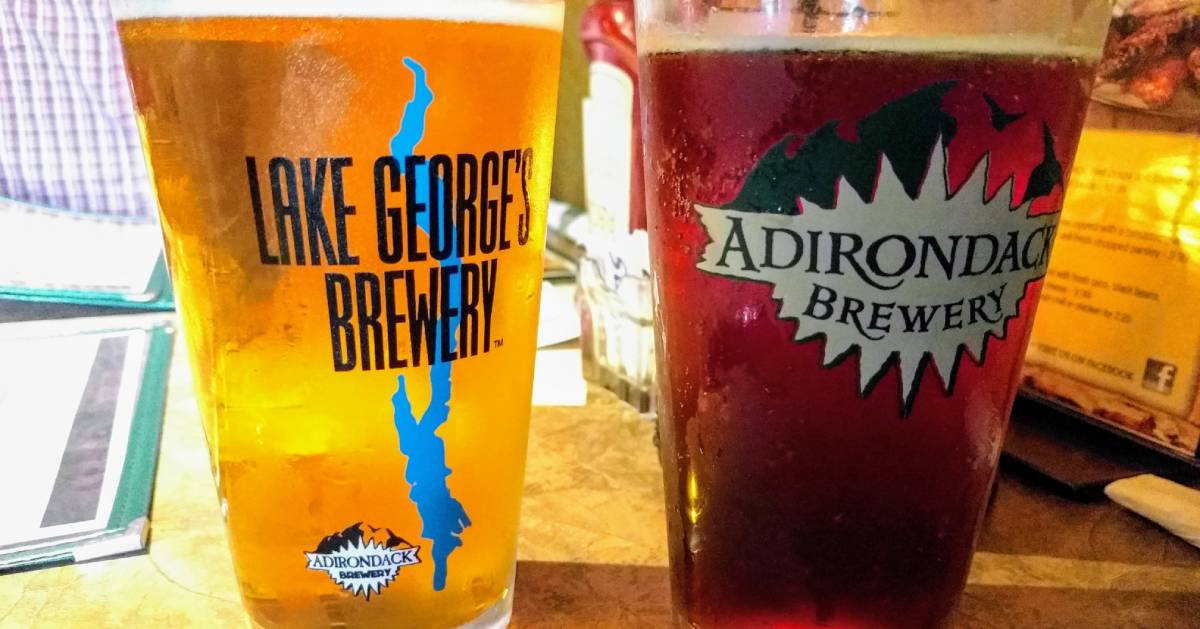 Since 1999, Adirondack Pub & Brewery has been Lake George Village's premier brewpub and microbrewery. Located near the southern end of the Village across from Charles R. Wood Park, customers can enjoy high quality beer made on-site.
For tasty brews, stop by the bar and order the popular Bear Naked Ale (a medium-bodied amber ale), or their Iroquois IPA. Adirondack Pub & Brewery also features seasonal beers, a special beer of the month, and more.
Craft Beverage Places Just Outside Lake George Village (Around 10 miles)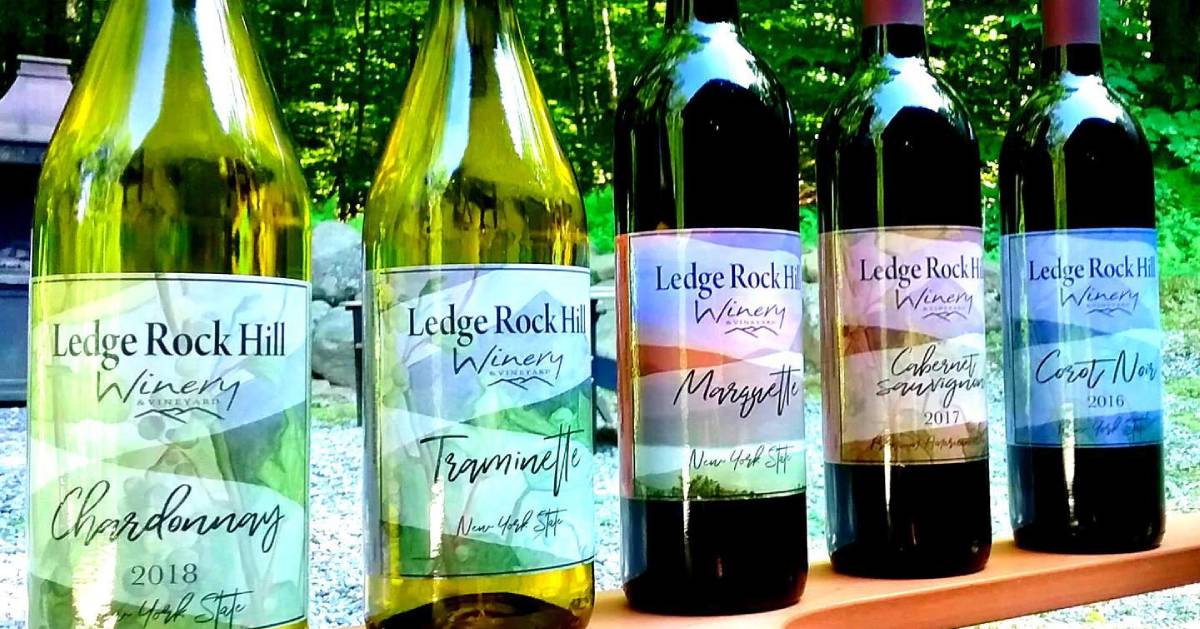 Ledge Rock Hill Winery is a family-run operation that specializes in producing handcrafted wines from premium grapes. The winery uses all natural ingredients combined with their exceptional artisan wine making skills.
Visit their tasting room and see what Ledge Rock Hill Winery has to offer. Both sweet and dry wines are available, including favorites Strawberry Blanc, Sacandaga Sunset, and Marquette.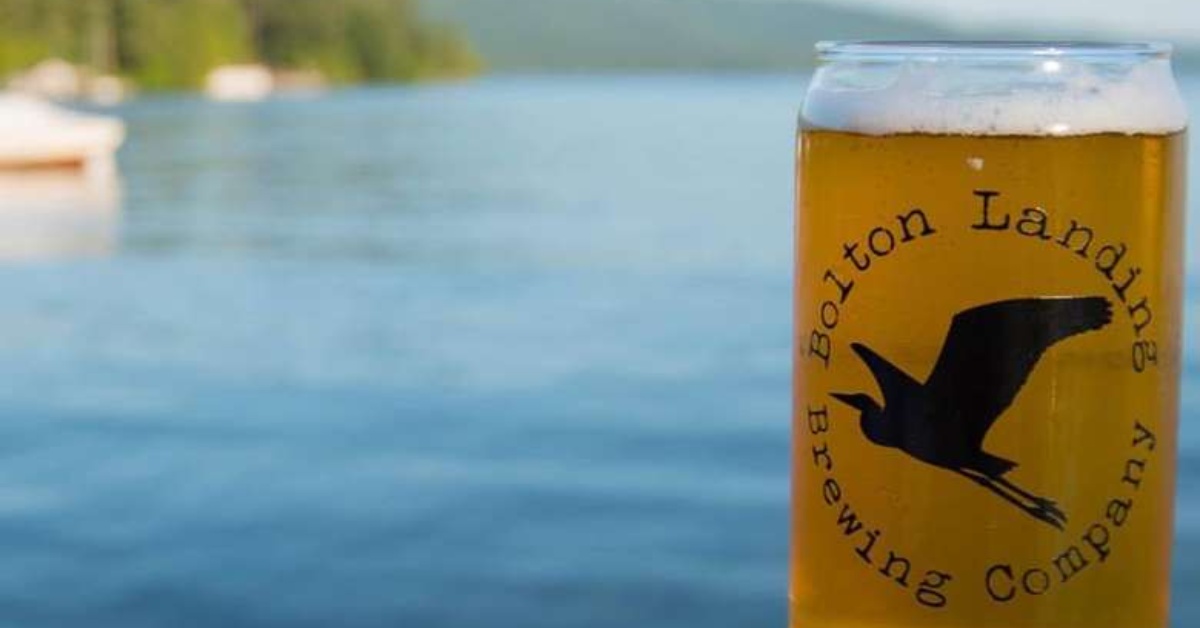 Located in scenic Bolton Landing, the Bolton Landing Brewing Company is a cozy brewpub that offers an incredible selection of locally-made beers, many of which are brewed in-house. The Brewing Company also has a great pub menu, so you can find something tasty to eat while you sample what they have on tap. Take a short drive north and take your pick of seating: Bolton landing Brewing Company offers tables and a bar indoors, or patio seating outside!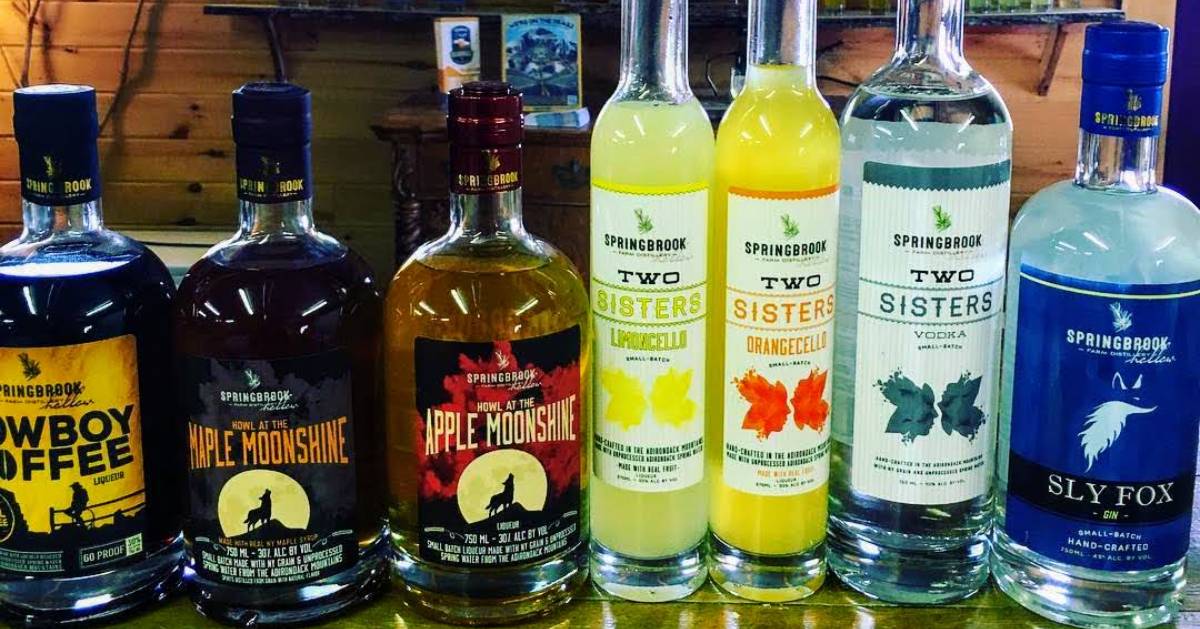 Over in the Town of Queensbury, Springbrook Hollow Farm Distillery produces high quality spirits using the region's grains and fruits. The distillery is located on 200 acres of land, and visitors can stop by for free tours and tastings.
Springbrook Hollow Farm Distillery offers a wide selection of spirits, including their Two Sisters Vodka, Sly Fox Gin, Howl at the Moonshine, and Two Sisters Orangecello. Enjoy a drink on their outdoor patio or take a tour of the facility, it's up to you!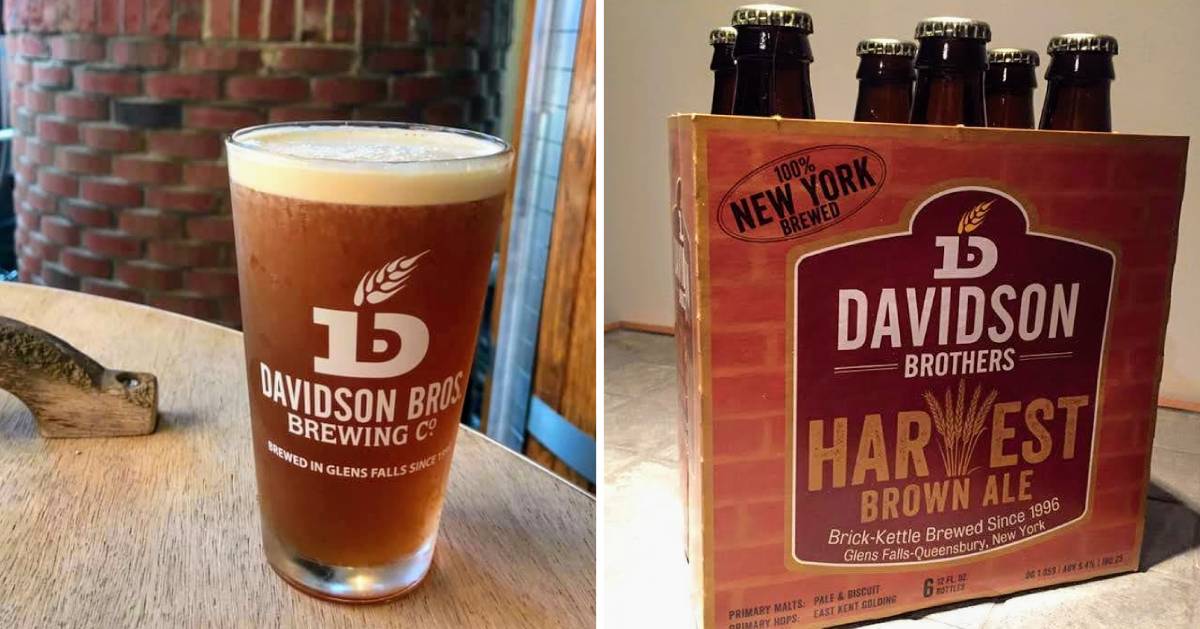 Looking for a place to spend the evening just a short distance away from Lake George? Check out Davidson Brothers Restaurant & Brewery for a meal and a beer. Since 1996, Davidson Brothers has produced great beers brewed on-site.
Not sure which beer to try? Choose between their Signature Series, Specialty Brews, Lighter, Darker, and Brewer's Choice and find one you might enjoy.
Cooper's Cave Ale Company (Glens Falls, NY)
Take a trip over to Cooper's Cave Ale Company in Glens Falls for great food and beer in their pub. In addition to gourmet sodas, Cooper's Cave is well-known for crafting ales you'll want to drink.
All of their beers are naturally carbonated and unfiltered to provide the best drinking experience. The fruity Bluesberry Ale and the strong Sagamore Stout are just two of the beers you'll typically find on tap at Cooper's Cave.
Mean Max Brew Works (Glens Falls, NY)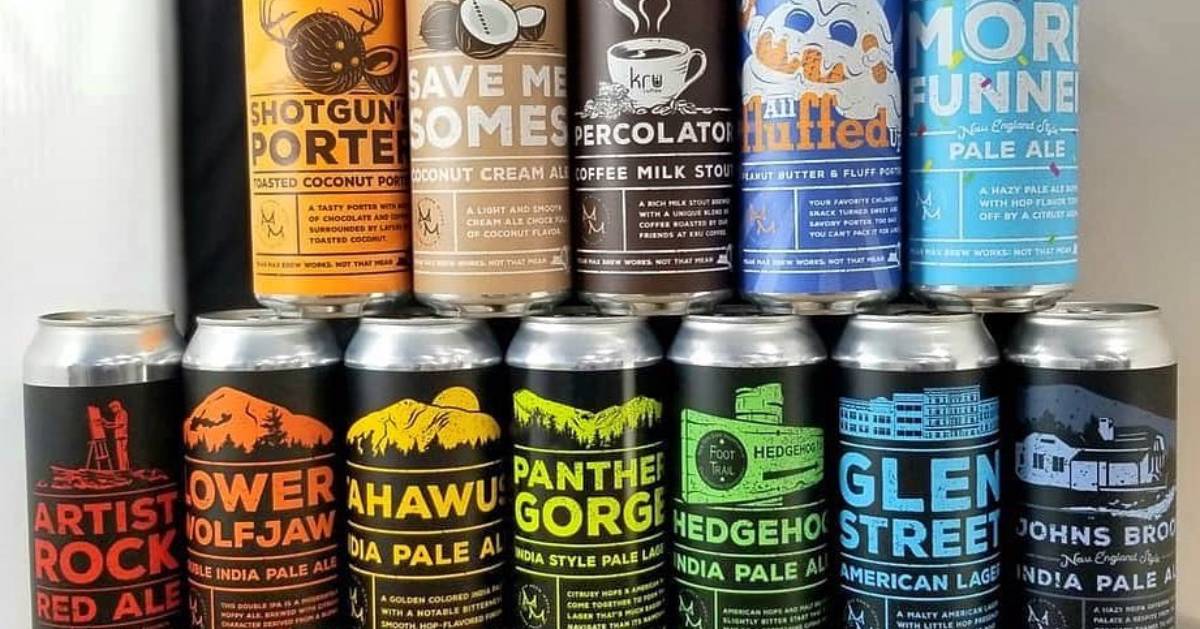 Mean Max Brew Works is a farm brewery and tasting room that specializes in crafting handmade ales and lagers. You'll find up to 22 different Mean Max brews on tap, so you should step inside the tasting room and sample some.
Mean Max handcrafts their beers in small three-barrel batches under the supervision of their brewmaster. They ensure consistent and noteworthy craft brewed beer, whether it's packaged in growlers, bottles, or draft kegs.
Road Trip-Worthy Craft Beverage Places (10+ miles from Lake George Village)
Common Roots Brewing Company (South Glens Falls, NY)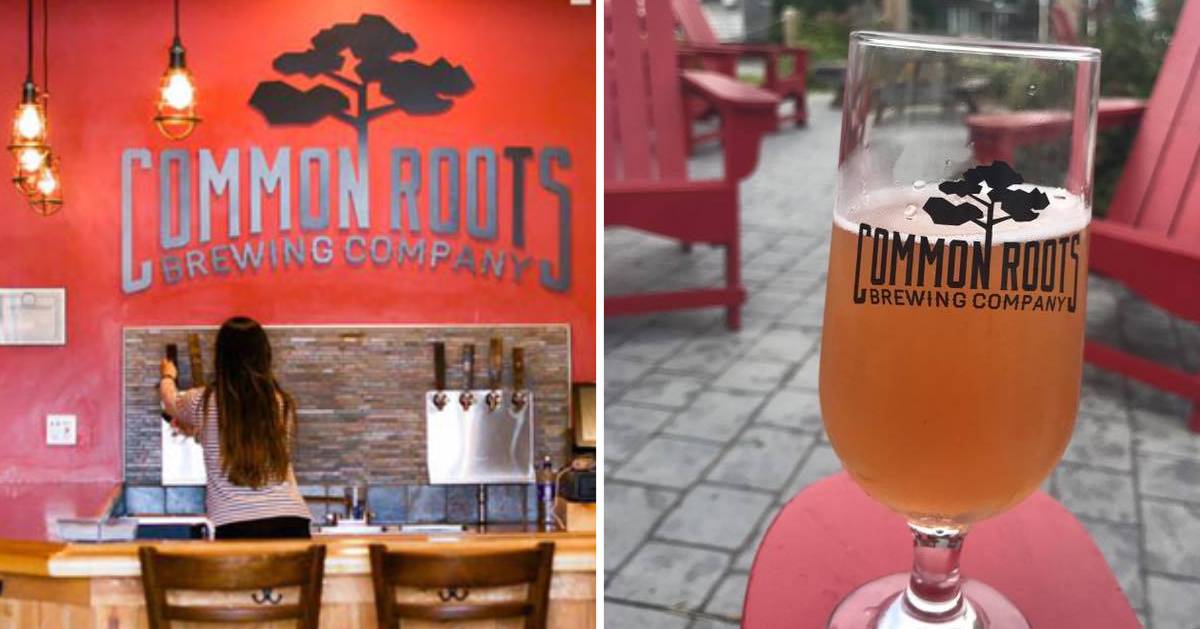 Visit Common Roots Brewing Company's taproom in South Glens Falls for delicious beer in a comfortable atmosphere. Grab some friends and head over for a beer tasting, or schedule a brewery tour if you're interested in the process.
There are tons of options to choose from at Common Roots as you'll find both flagship beers and rotating/seasonal beers. For something new, Tasteful Deception is a sour beer that is tart and refreshing while their Dark Ale contains hints of chocolate, coffee, and caramel.
Battle Hill Brewing Company (Fort Ann, NY)
Named after the historic Battle Hill and the 1777 Battle of Fort Anne during the American Revolution, Battle Hill Brewing Company is a local brewpub located a short drive away from Lake George. Using fresh local ingredients and refined recipes, Battle Hill Brewing Co. strives to produce a wide variety of local craft beers and special seasonal offerings.
Take a short drive to Fort Ann and stop by Battle Hill Brewing Co. for a delicious beer selection and a bite to eat. For a hoppy beer, try the War Whoop IPA, which is best described as piney with a malt taste. Or, when you arrive, ask about which seasonal brews are currently on tap.
Paradox Brewery (North Hudson, NY)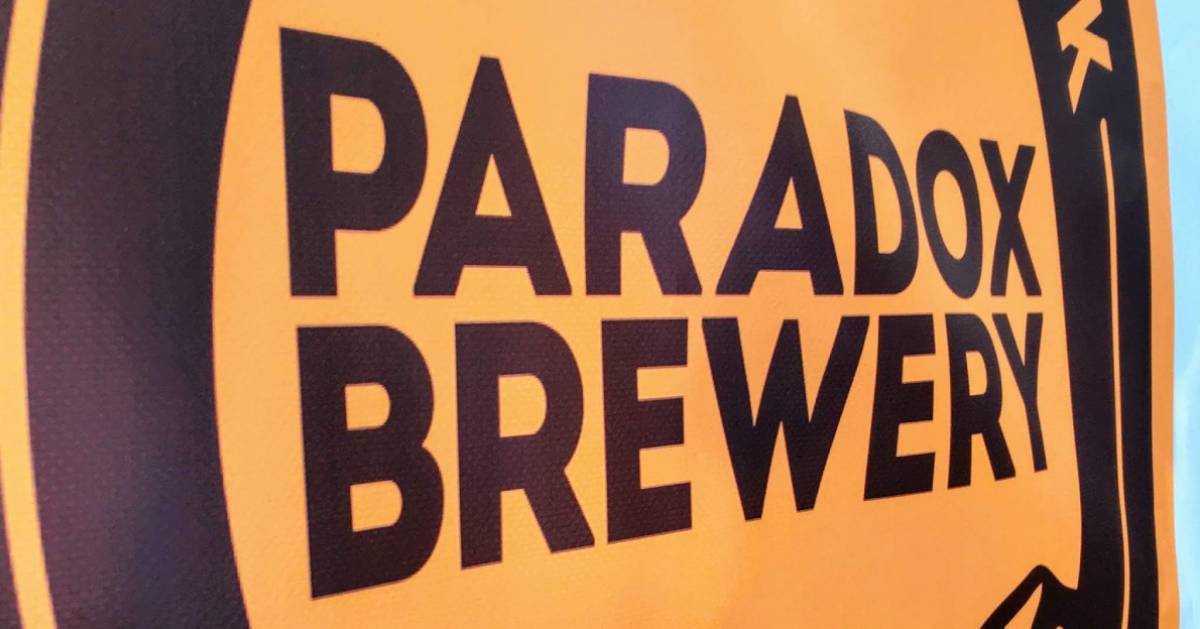 Drive north of Lake George Village into the Adirondacks to North Hudson, the new home of Paradox Brewery. Renowned for their use of pure Adirondack water, Paradox offers year-round beers and a monthly rotational series called the Off Trail Series. These special brews are made using innovative ingredients and techniques.
Follow the trail to Paradox Brewery's tasting room and see what they are currently pouring. You'll always find local favorites as well as some you may not have tasted before.