Inman Pond Hike: Easy, Family-Friendly Lake George Hike
The Inman Pond hike is perfect for families! This 2.7-mile hike is mostly flat with a few ups and downs and the elevation gain is only 344 feet. Here's what else to know.
Inman Pond is significantly less populated than other Lake George area hikes such as the Pilot Knob Preserve or Shelving Rock Falls. It's located on the east side of Lake George near Kattskill Bay in the Lake George Wild Forest.
It can get muddy in the spring with lots of running water to cross, so wear waterproof shoes. Otherwise, enjoy all the streams and rushing water over the rocks as an added level of zen and peace.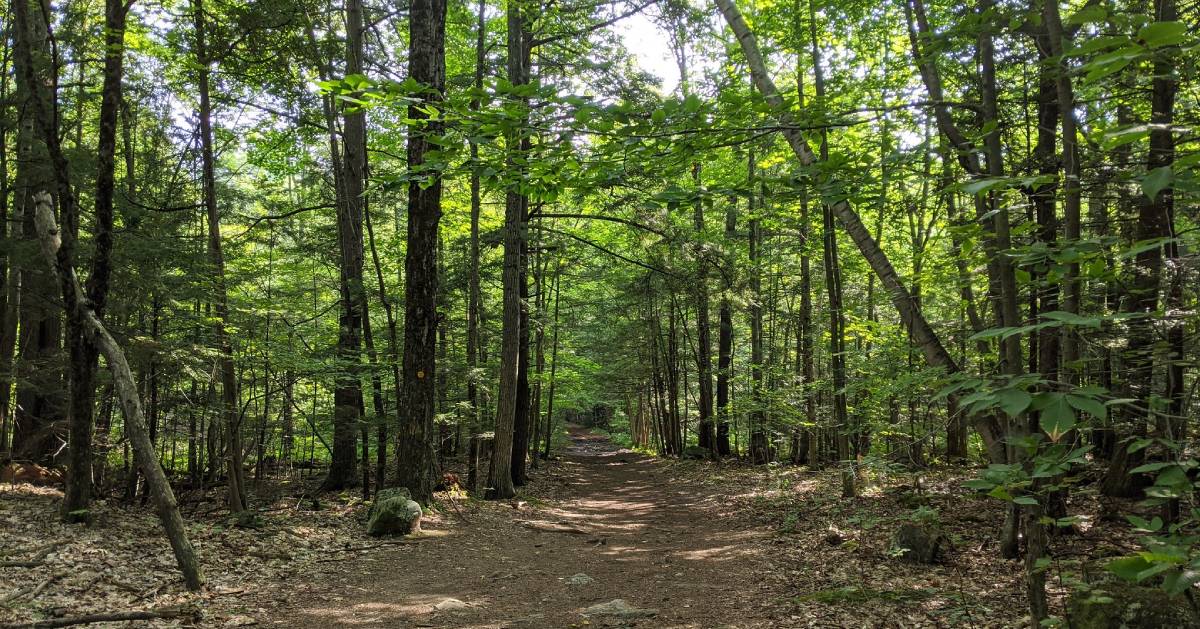 The trail is kid-friendly, dog-friendly (make sure they're leashed!), and well-marked. You start out going towards Buck Mountain following the blue markers. When you reach the bridge you'll take a right and follow red markers to Inman Pond. This is a nice place to rest with the family by the pond for a lunch - just don't forget to bring bug spray.
Visiting in the winter? Cross-country skiing and snowshoeing are permitted on all trails in the Lake George Wild Forest.
Directions: If you're coming from the Outlet Malls in lake George take 149 East for 6 miles, then turn left on Buttermilk Falls Road. Follow this road for 3.1 miles, then turn left onto Sly Pond Road for 3.3 miles. Drive past the trailhead and park on the left.