Bolton Landing Travel Agent Ranked In Top 25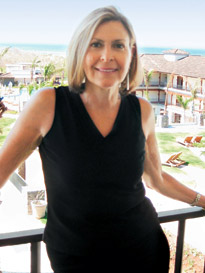 Looking to book a trip, but not sure where to go? You're in luck! One of the top travel agents in the industry is located in Bolton Landing and she can help you plan a great get-a-way!
A resident of Bolton Landing, Jill Radin-Leeds was selected in Travel Magazine's Top 25 Travel Agents in the Industry in 2010.
Jill is highlighted as a spa destination specialist. She believes that spa travel can be very important to one's health. She works with clients who travel for both physical and mental wellness.
Recently, Jill had a client who had servere stress from work and several back surgeries. Jill says "When she returned, a week later, she lost a few pounds, was physically stronger, had rejuvenated her spirits and had met some wonderful people whom she is already planning to visit."
"She feels like a new person and continues to be more physically active with her renewed confidence."
Jill also works on serious weight loss destinations that can last from 3 to 4 weeks and that's not all. She handles everything from adventure cruises, to couples-only destinations, multigenerational travel, adventure trips, villa rentals, singles travel, women-only tours, escorted and even independent travel near and far.
So if you are looking for adventure near or far, look no further than Bolton Landing for the best travel agent to help you plan your trip!