Experience Heated Outdoor Dining in Lake George
Lake George had heated outdoor dining options prior to the pandemic, but this year more than ever residents and visitors are looking to get creative with winter dining. Check out who's offering outdoor heated dining in Lake George below, and confirm details/secure your reservations with individual establishments.
Scroll to the bottom for more outdoor heated dining in the Saratoga and Albany region.
Sponsored by: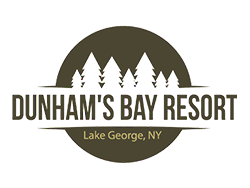 Stay At Lake George's Best Kept Secret
Just a five-minute drive from Lake George Village on the lake's southeastern shore, Dunham's Bay Resort is perfect for family vacations and couples retreats. Enjoy the indoor heated swimming pool, on-site restaurant, and serene setting. Learn More »
Find Heated Outdoor Dining in the Lake George Region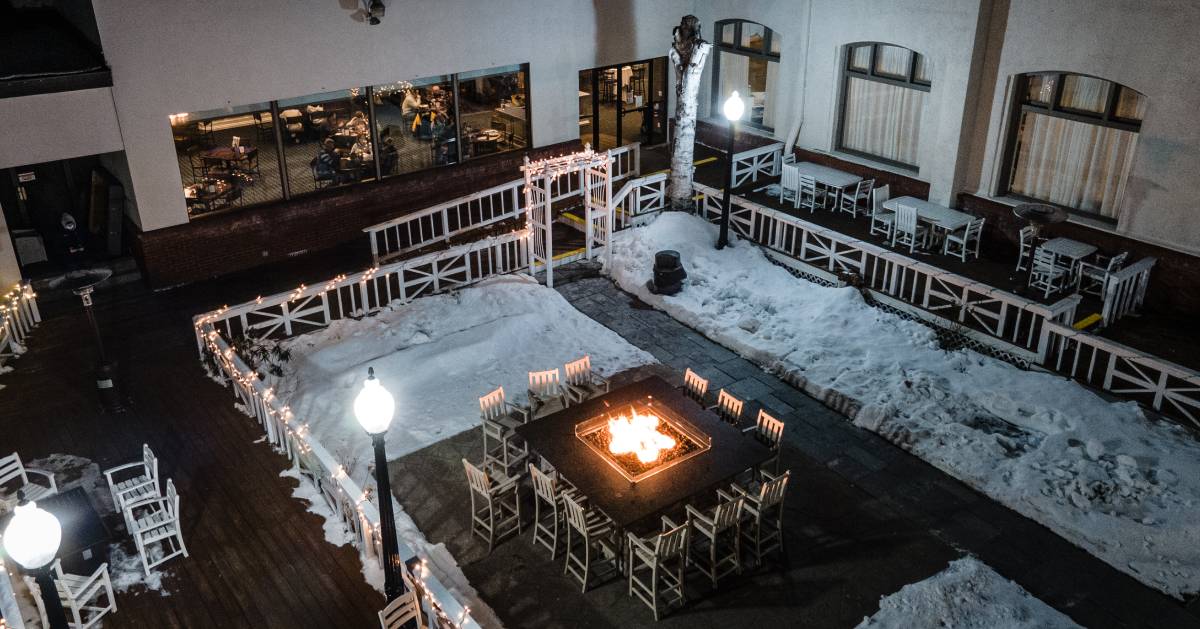 Fort William Henry
The Bolton Barrel
The Bolton Barrel in Bolton Landing will offer igloos with a $20 booking fee. If there is one otherwise available/not booked, they will be first come, first serve.
Bolton Landing Brewing Co.
Bolton Landing Brewing Co. will have igloos, a heated enclosure, and fire pits for this winter.
Fort William Henry
Fort William Henry has fire pits available for rental this year. These are sectioned-off fire pits with tableside service, and there is a food/beverage minimum. You can see details and rent a fire pit here.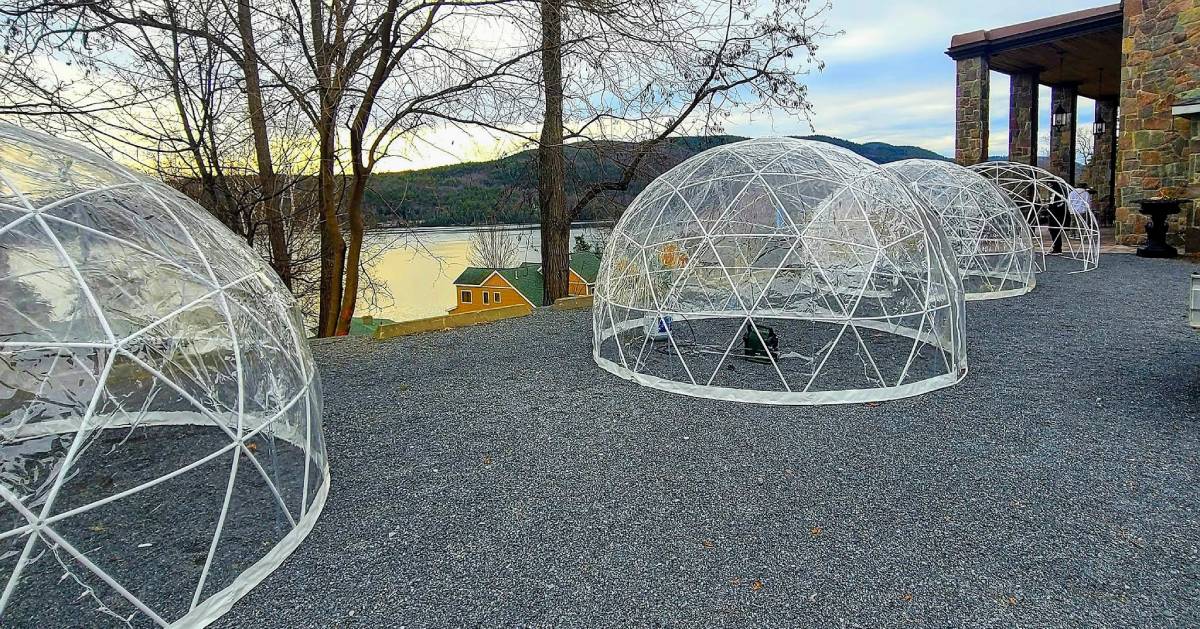 Igloos being set up at Inn at Erlowest
The Inn at Erlowest
The Inn at Erlowest was among the first to announce their heated igloos where you can dine under the stars. Reservations are required. There is a $200 food/beverage minimum Thursday and Sunday, and $250 minimum Friday and Saturday.
Each igloo can accommodate up to six guests. They are sanitized after each use and before setting for the next guest. They're 12 feet in diameter and over 6.5 feet tall. There's a back panel window for air flow.
Morgan & Co.
Morgan & Co. has enclosed their porch and is serving out there this winter. And yes, it's heated! You can find photos on their Facebook page and menus on their website.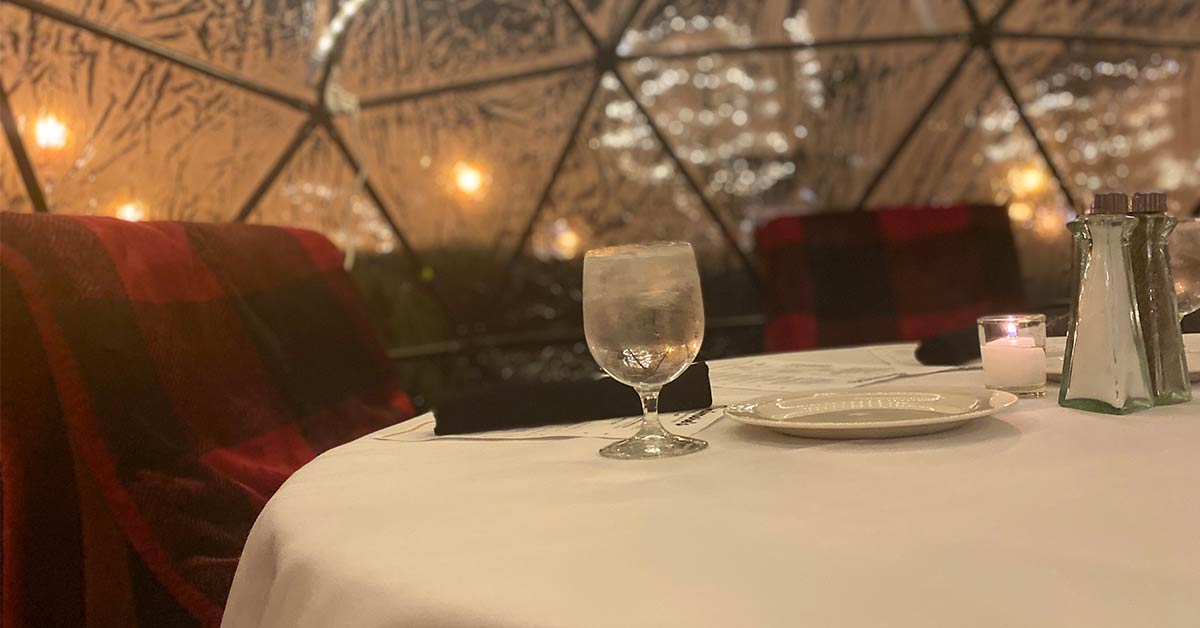 The Queensbury Hotel
Head to nearby Downtown Glens Falls for igloo-style dining at The Queensbury Hotel! The 6-person igloos are available by reservation only and require a $25 rental deposit at the time of booking (the deposit will be applied to each check with a minimum $150 food and beverage spend). To ensure diner safety, there will only be two seatings per igloo per night, and the structures will be fully sanitized between parties. Call 518-792-1121 (press 1) to make your reservation today.
Plan a Drive to Saratoga Springs for More Outdoor Heated Dining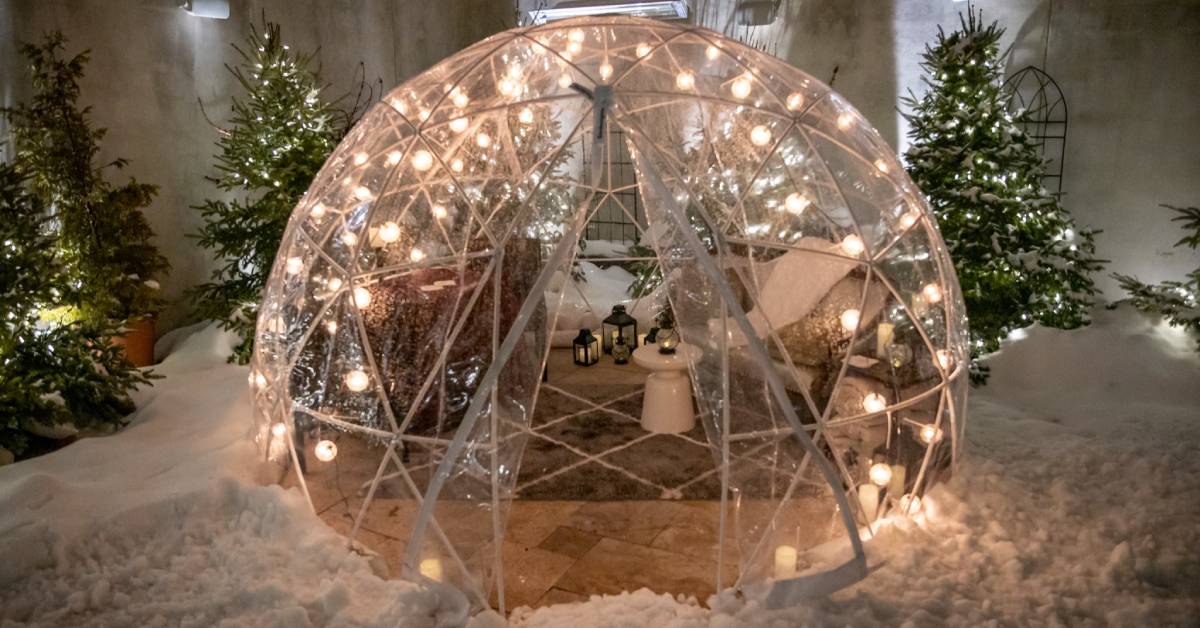 The Adelphi Hotel
The famed Adelphi Hotel has private igloos on their patio, each of which can accommodate up to six people, and the cost is $25 per person. Igloo dining is available daily from 11am to 8pm.
The Old Bryan Inn
The Old Bryan Inn has a heated, enclosed patio area for guests to take advantage of. (They also have a fireplace indoors.)
Check Out More Outdoor Heated Dining in the Albany Area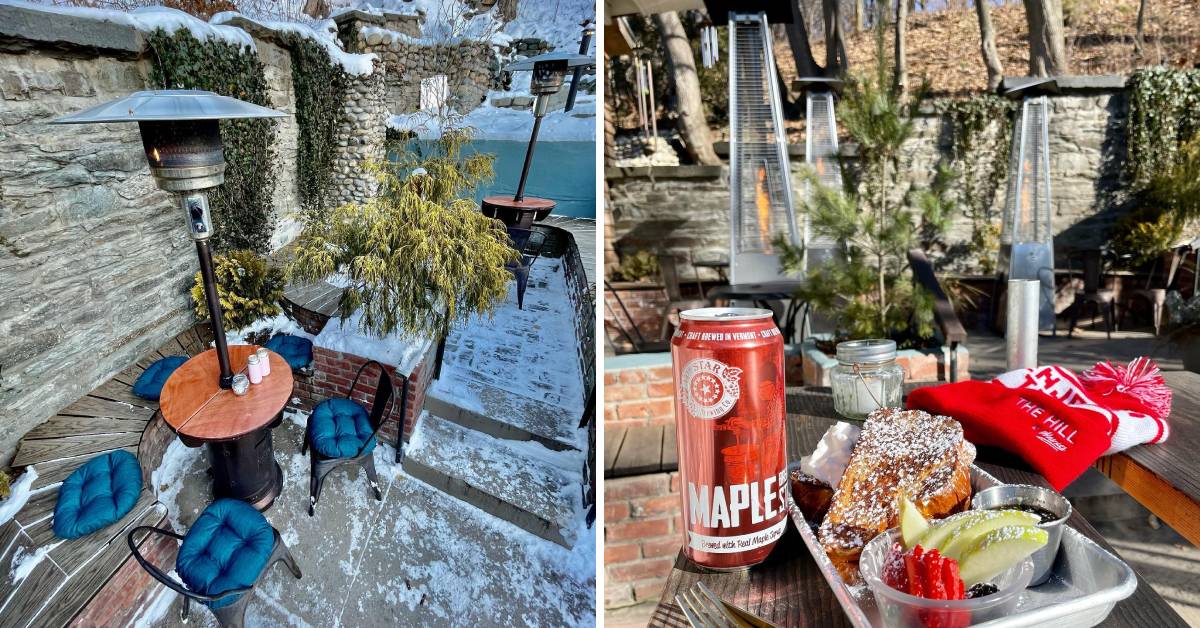 Photos: The Hill at Muza
The Hill at Muza
With a ski lodge-like pub and year-round beer garden, The Hill at Muza is a top choice for outdoor heated dining in the Capital Region. Located in Troy, The Hill at Muza features blazing heaters by their outdoor tables and plenty of space for guests. You can book a table in advance for indoor or outdoor dining, and they are currently open Thursday - Sunday. Stop by for delicious pub fare or weekend brunch!
Nine Pin Ciderworks
Nine Pin Ciderworks in Albany is offering "campfire parties" with outdoor fire pits available for two, four, or six people in two-hour time slots through April 24, 2021.
Man of Kent Tavern
Man of Kent Tavern in Hoosick Falls has an outdoor tent with heaters.
Saisonnier
Saisonnier in Kinderhook has outdoor tables with heaters.