Explore Winter's Beauty In Lake George Through Our Favorite Winter Scenes
Sponsored by: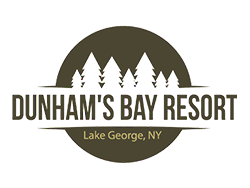 Stay At Lake George's Best Kept Secret
Just a five-minute drive from Lake George Village on the lake's southeastern shore, Dunham's Bay Resort is perfect for family vacations and couples retreats. Enjoy the indoor heated swimming pool, on-site restaurant, and serene setting. Learn More »
Old Man Winter paints Lake George with tranquil blues and whites each year. The snowy landscapes look like they are pulled straight from a postcard. There aren't enough words to describe how incredible the transformation is, so we've gathered together some of our favorite winter landscapes in Lake George:
Ice Creeping In
Unbeatable Sunsets
Picturesque Views
Crisp Sunny Days
Endless Blue Hues
Snow-Covered Docks
Vivid Stormy Skies
Peaceful Untouched Vistas
Favorite Snowy Paths
Serene Majestic Overlooks
Spectacular Blues & Views
Crisp White Ice
Brightly Reflecting Rays
Sunset's Warm Glow
Winter Is Coming
Need more reasons to visit Lake George in winter?
Check out our Guide To Winter In Lake George and read 6 Reasons Why You Should Visit During the Holidays »