Lake George Hotspots for Big Chill Drinks
As the epicenter for Adirondack summer fun, Lake George knows how to cool off the visitors (and locals) who flock to this gorgeous nexus for fun, sun and outdoor gawking. When it comes to Lake George hotspots for cold drinks, here's a grand survey that will take you from the village streets to lakeside docks, from Bolton Landing to Queensbury.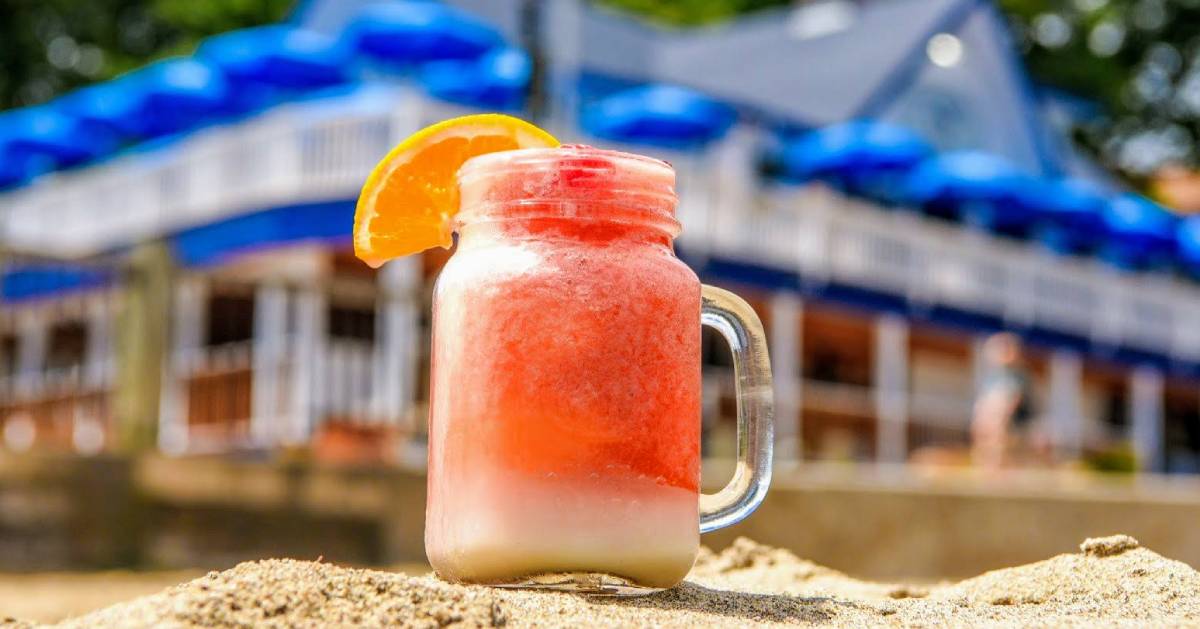 Water Views
This two-story establishment delivers a convenient location in the heart of Lake George overlooking the lake. It's got a lower patio and an upper deck, both facing the water. Kudos to their bar staff for concocting cocktails with memorable names like Log Bay Mule, LG Vice, Pilot Knob Colada, Bloody Pond Mary and more. Whether you want your cold drink frozen, on the rocks or in a frosted mug, this is a place to park yourself, sip a coldy and linger.
People love this spot at Surfside on the Lake on Canada Street. And why not? The views are stellar, the atmosphere fun -- down to the colorful Adirondack chairs -- and the Rooftop Cabana Bar features a special menu of Island Oasis Frozen Drinks. That means there are daquiries and margaritas for the adults and fruit smoothies for the kids and non-drinkers.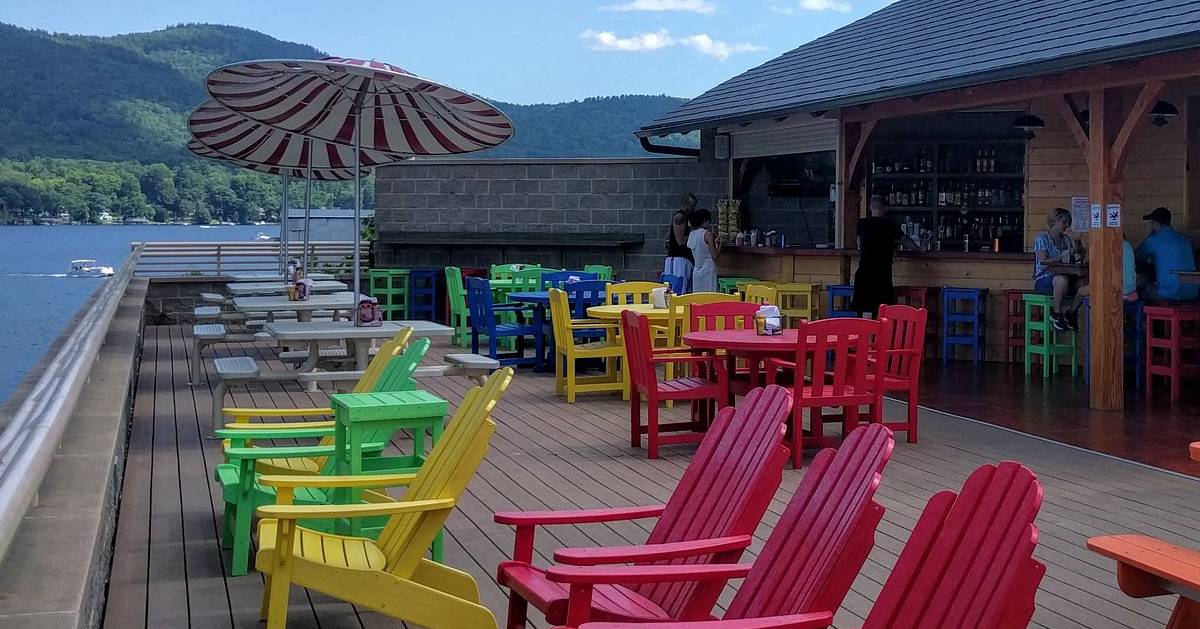 Get There By Boat
In case there's any confusion about just how spectacular the view is from the Algonquin, this favorite waterfront spot on Huddle Bay has made things siple: Tune into their webcam to whet your appetite. Now that that's done, head on over and order your favorite cocktail, and see if you can stay for just one. The Topside Grille makes it easy to linger with a light-fare menu, too. Lobster salad with your mojito? Of course!
Who can resist the chance to chill out in this architecturally inspiring boathouse, which is dates to the 1800s when it was built for George Foster Peabody. That means you're going to hit the trifecta here: Great views, historic building and signature drinks and cocktails.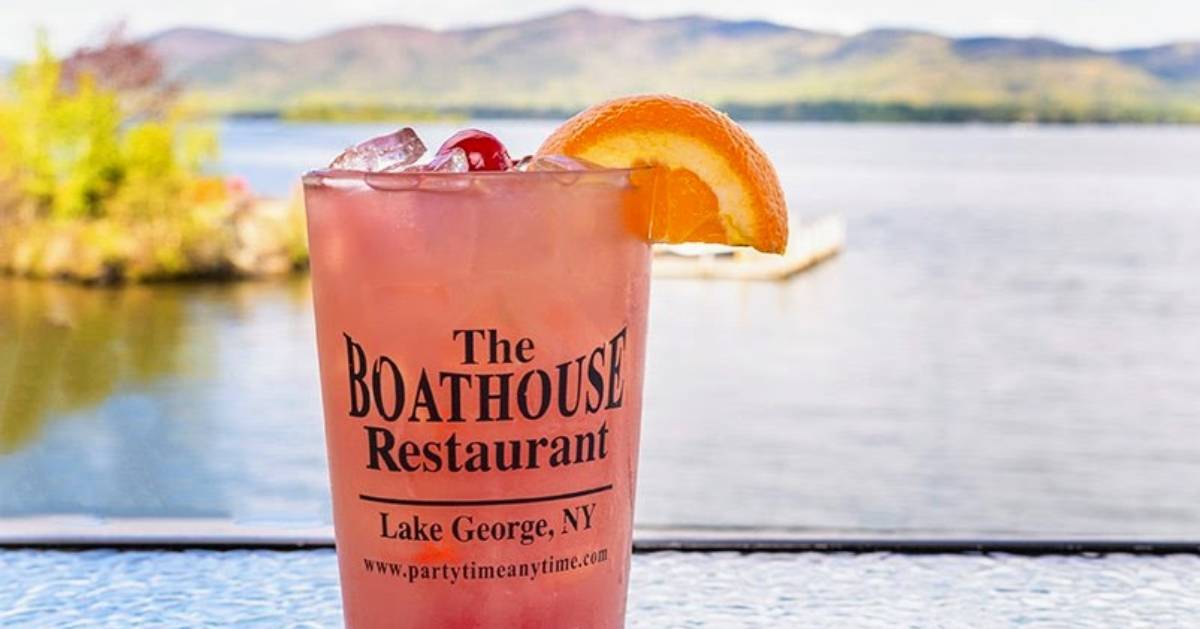 Water views are great, but there's nothing like being on the water. The Docksider is located on Glen Lake, a bit north of Lake George Village, so it has a more local and relaxed ambiance. You can arrive by car or motorcycle or by boat, canoe or kayak. Yes, it's a full restaurant but go for happy hour, where there's a bar menu of specially priced appetizers.
Village Hotspots
Adirondack Brewery
The craft beer scene is embodied in this popular brewery that sports a tricked-out, rustic cabin-like restaurant and pub. With a bevy of year-round, seasonal and special batch brews to choose from, it's no wonder that customized beer flights are the go-to way to sample as many beers as possible. This is a great place for a date, for families and even large parties.
Fan Favorites
Take a step or three away from the bustle of Lake George Village and pull up a stool inside the air-conditioned interior of this long-time favorite. Or snag a high top or table on the deck and if the trees aren't thick with leaves, you can cool off with a peek-a-boo view of the lake.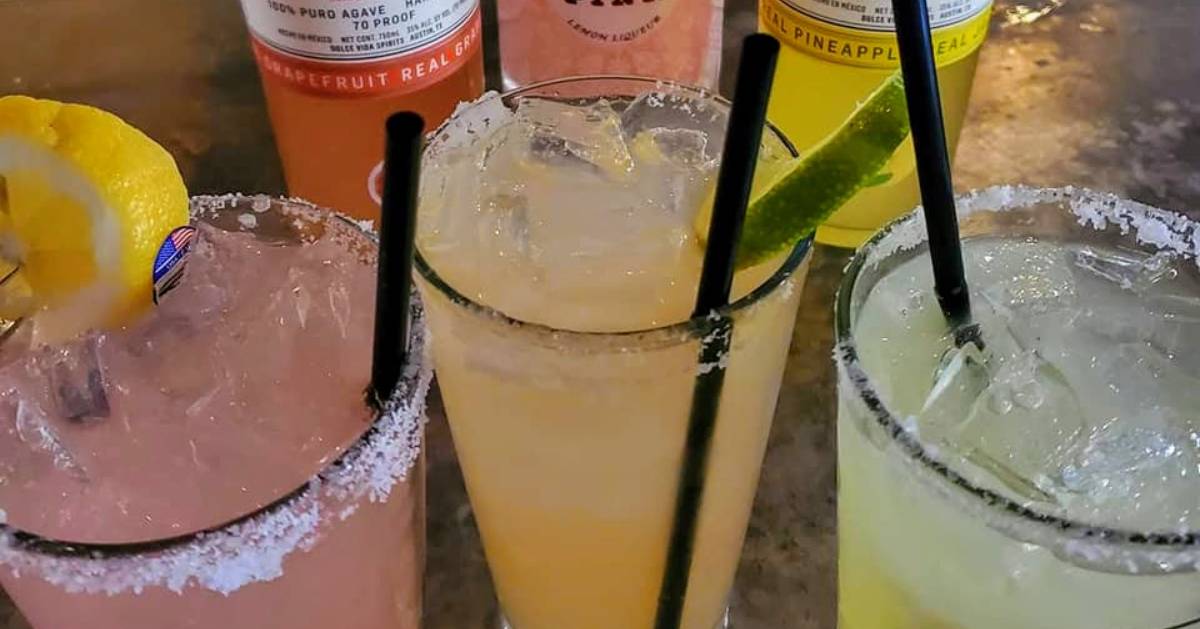 You don't have to be an outlet store shopper to make your way to this Queensbury stalwart. What we like about drinking at the Log Jam is the intimate yet generous bar room in the center of the restaurant's dining areas. This is the opposite of a waterfront locale, but there's a reason the Log Jam has been in business so long. The bar offers a pretty nice list of New York State wines, too.
A word of encouragement: Just once in your life it would be a good idea to have a drink at the Sagamore in Bolton Landing. But it's not quite that easy, because this grand hotel and resort has several amazing bar areas. Maybe you want Mr. Brown's Pub with its rustic Adirondack lodge decor and vibe. Or the Lakehouse, which in addition to an amazing outdoor setting under an oak-roof canopy, offers a formidable menu of frozen drinks and cocktail. The drinks are so inspiring, you may spend more time trying to decide between the Blueberry Jam Mojito or the Riptide Mudslide than gazing at the stunning lake and mountain scenery.
Find Lodging For A Weekend Getaway »