Queensbury is Just Minutes Away From Lake George
Did you know that when you come visit Lake George, some of your favorite attractions, shops, and restaurants are actually located within the Town of Queensbury? It's true! Six Flags Great Escape, the Factory Outlets of Lake George, and restaurants like The Log Jam and The Silo are all located within Queensbury's borders.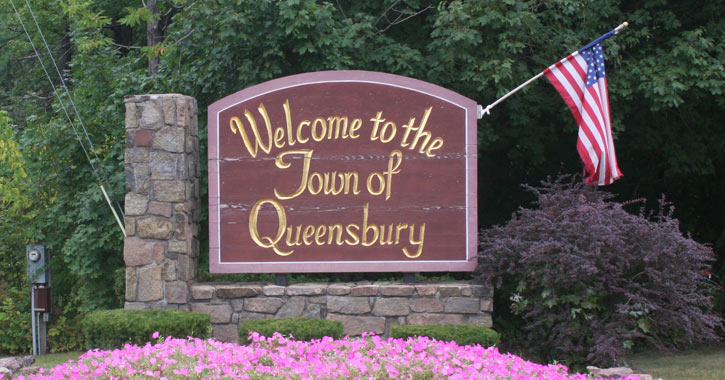 Queensbury is also home to West Mountain, SUNY Adirondack, Floyd Bennett Memorial Airport, and dozens of parks and recreation areas.
Shopping opportunities in Queensbury are abundant. In addition to the Outlets, there are dozens of stores within Aviation Mall, several shopping plazas throughout the town, and even big box retailers.
When it's time to stop for food, you can choose between popular chain restaurants and locally-owned eateries.
Queensbury hosts tons of exciting events throughout the year, including the Adirondack Balloon Festival, The Great Upstate Boat Show, and Fire on the Mountain at West.
Next time you're in the Lake George area, be sure to appreciate all Queensbury has to offer! The Town of Queensbury is located just south and east of Lake George Village, and also hugs the southeastern shoreline of the lake. It can be accessed via Exits 18-20 of I-87.
Learn more about all there is to do in and love about Queensbury »