From Gifts to Decor to Craft Beverages: 8 Unique Stops for Your Holiday Shopping
What do we mean when we say these stores are "unique?" Some offer Lake George-themed merchandise you can't find anywhere else, while others provide handmade, one-of-a-kind jewelry and gift items. Check out where to take care of all your holiday shopping needs in Lake George below!
A note on online shopping: Although we specify where online ordering is offered, we highly recommend making a weekend out of it (or a mid-week getaway!) for the full Lake George experience. At the bottom of the article, we've made a pair of lodging recommendations for you to consider as part of your getaway planning.
Capture the Feel of Lake George at Live Love Laugh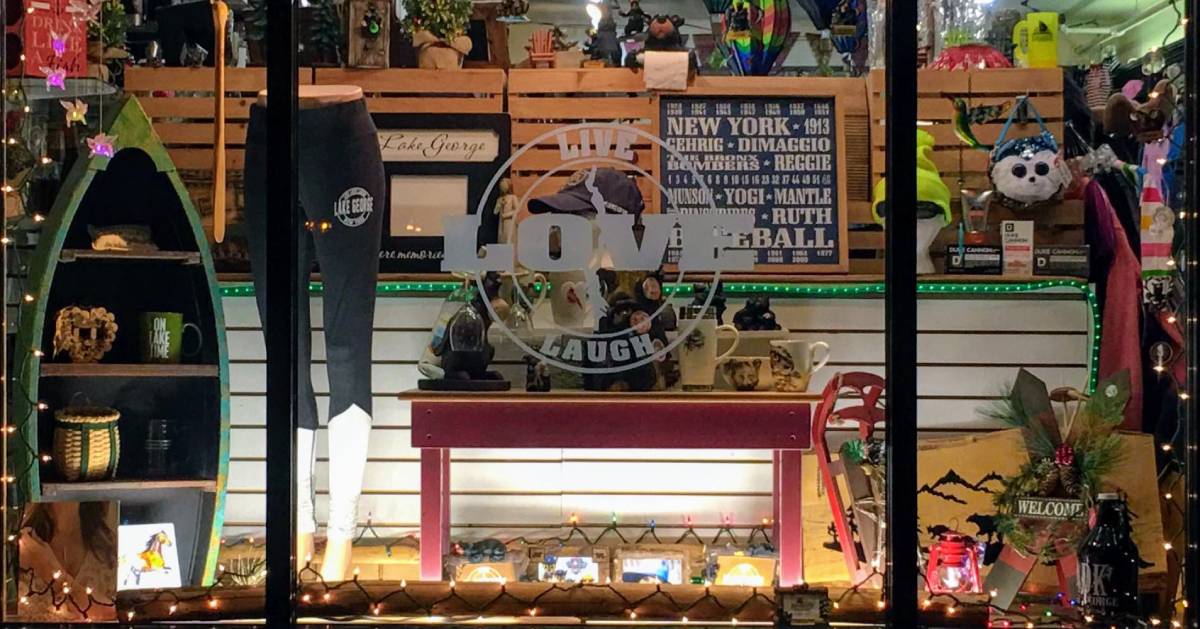 What You'll Find: Inspirational signs, stones, and magnets. Lake George ornaments, figurines, and apparel. Willow Tree figurines of people and pets. Puppie Love apparel. New York Yankees merchandise. We love Live Love Laugh, and especially recommend their Bearfoots Collection of Lake George ornaments. You can order online through their website.
Their Hours: 11am to 4pm Sunday to Thursday, 11am to 5pm Saturday
Discover a Treasure Trove of Gift Items at the Indian Tepee Shop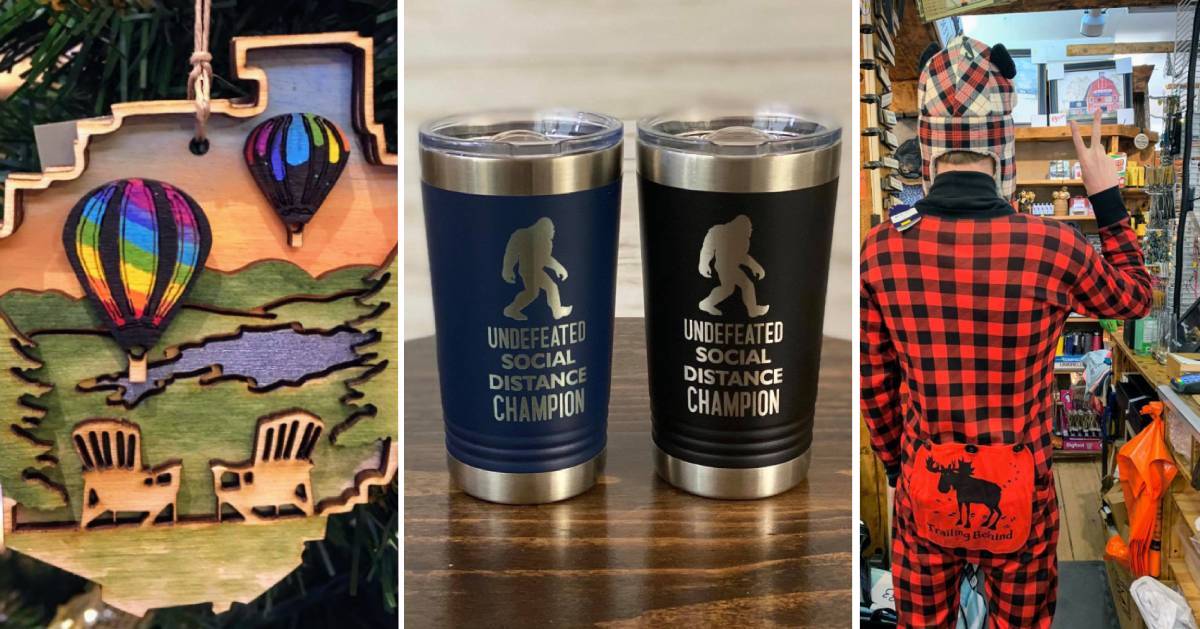 What You'll Find: This old-fashioned, country-style gift shop in Bolton Landing sells Lake George- and Adirondack-themed products, locally made gift items, Christmas and holiday toys, greeting cards, and more - even for the furry members of the family. The Indian Tepee Gift Shop offers online ordering and there's free shipping on all orders over $100.
Their Hours: 9am to 6pm Sunday to Thursday, 9am to 9pm Friday and Saturday
Tap Into Nature With a Jewelry Piece From Close 2 UR Heart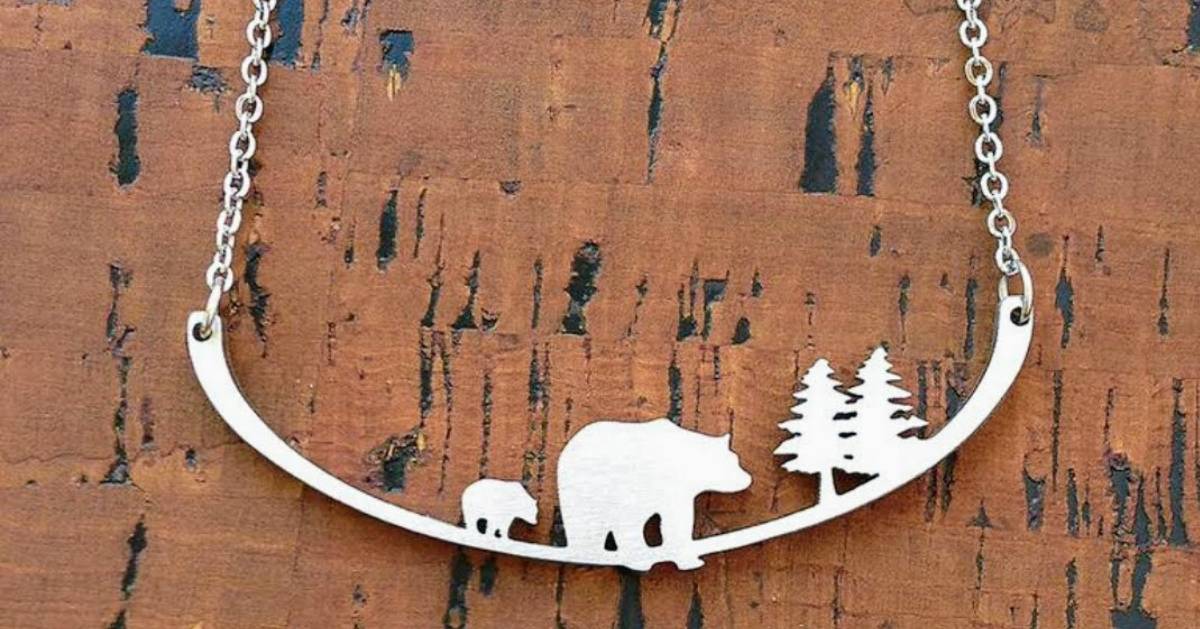 What You'll Find: This local business sells handmade jewelry inspired by the Lake George region, Adirondacks, and outdoor recreation in general. They operate out of The Shirt Factory in Glens Falls. If you have a loved one who can appreciate Lake George-themed, wearable art, then you should browse their site to get ideas. You can also buy online from Close 2 UR Heart.
Their Hours: 10am to 4pm Tuesday to Friday (please call ahead to confirm hours at 518.741.0007)
Browse Through Several Floors of Quality Antiques & Find Items You Didn't Know You Needed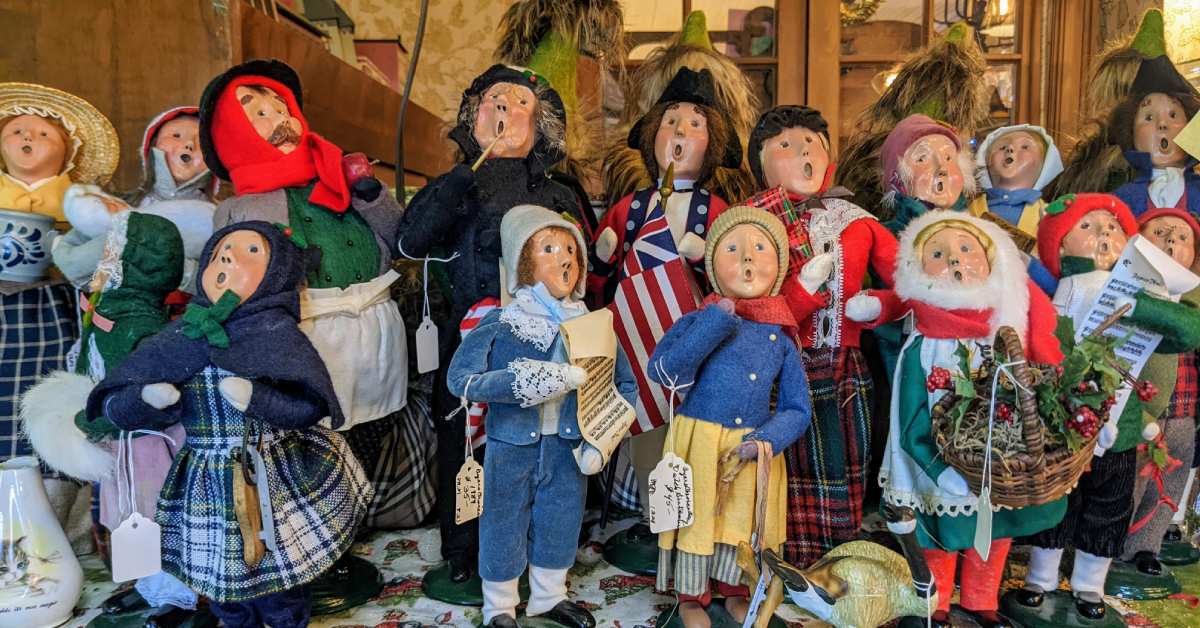 What You'll Find: While there are many antique stores in the Lake George region, Glenwood Manor Antiques & More in Queensbury is the largest (and the oldest) with three floors of antiques, 34 rooms, and a gift shop. From toys to jewelry to furniture to books to home and holiday decor, you'll undoubtedly find a little special something for someone who never would have thought to put that item on their Amazon wish list.
Their Hours: 10am to 5pm daily
Tap Into Lake George- and Adirondack-Themed Items at Artie's Camping & More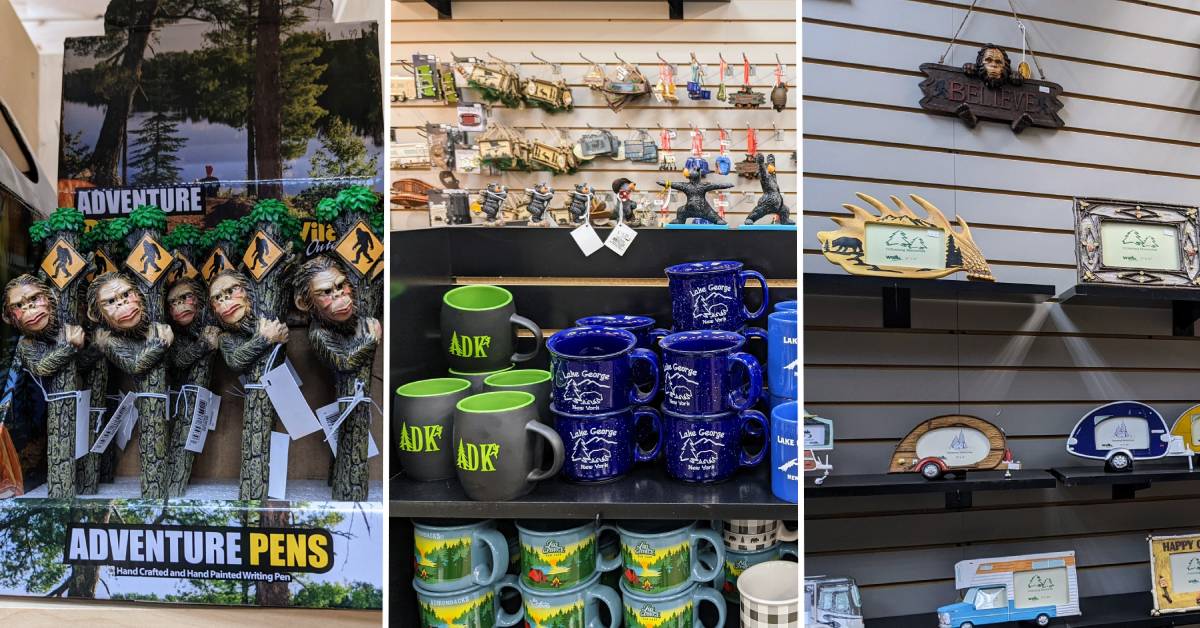 What You'll Find: You'll discover much more than a wide variety of camping gear and apparel at Artie's Camping & More, open year-round at the outlets. They offer a surprising number of gifts that would be perfect for any member of the family, and they have a few gag gifts to boot.
Their Hours: 10 to 7pm Friday and Saturday, 10am to 6pm Monday to Thursday
Peruse 3 Floors of Handmade Gifts, Clothing, Toys & More at The Silo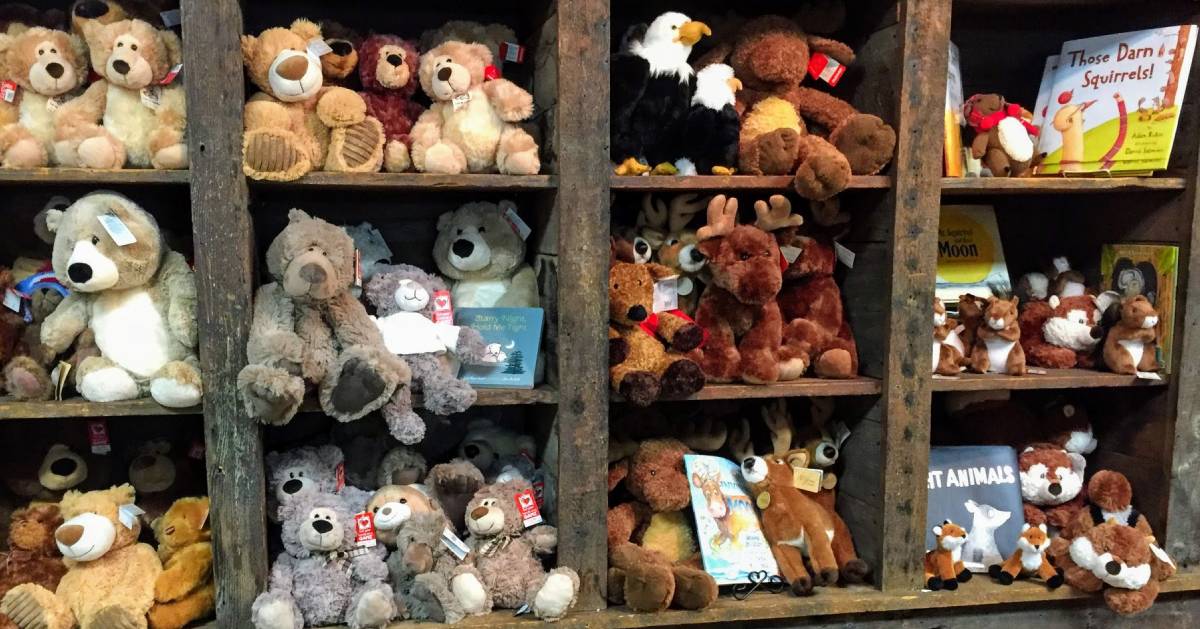 Photo provided
What You'll Find: The Silo, also in Queensbury, has more than just great omelettes and sandwiches. Their gift shop is a hidden gem in the Lake George area when it comes to gifts - they have three floors of handmade items for children and adults. They're also the largest retailer in the region of Ed Levin Jewelry. And, did we mention they have handmade fudge created right at The Silo?
Their Hours: 7am to 2:30pm Thursday to Monday (note: may close early on Thanksgiving Eve and Christmas Eve)
Give Them a Taste of Lake George Complete With Fun Accessories at Adirondack Winery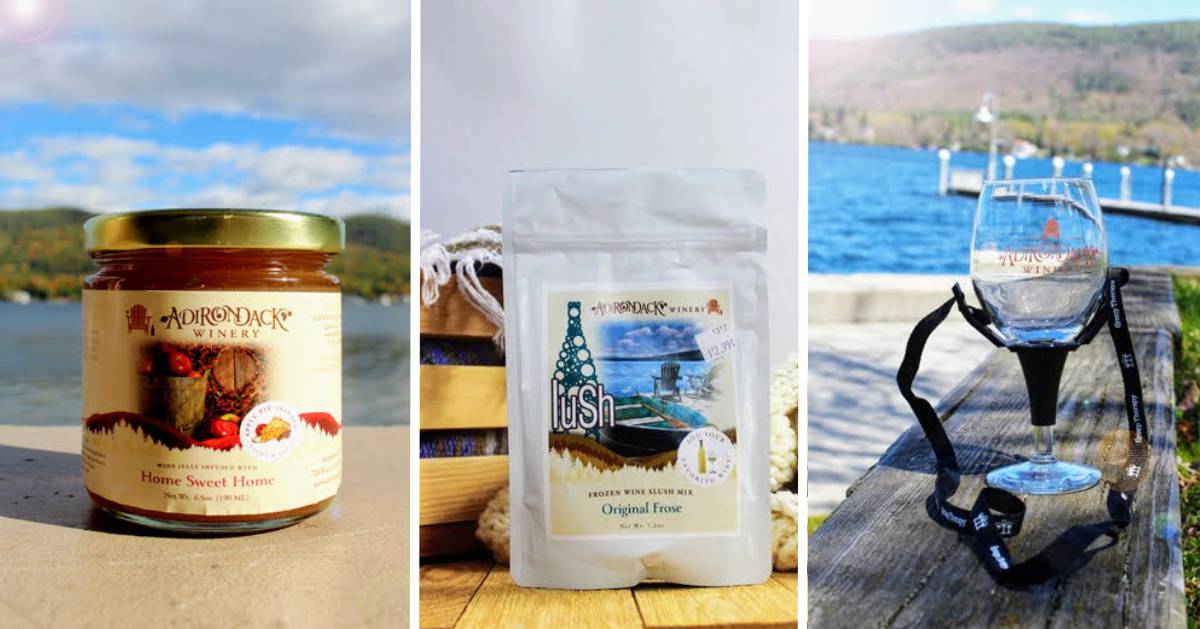 What You'll Find: Adirondack Winery not only has an unparalleled selection of wines to choose from as gifts (including the cranberry-infused, seasonal Red Carriage) but a ton of wine-related accessories and other goodies: tumblers with festive sayings like "I'm Dreaming of a Wine Christmas," logo ornaments, wine slushy mixes, and more, including 1- 2- and 3-bottle wine gift baskets. You can order online, but they will carry some fun items in the store that they don't have available through their website, so try to visit in person if you can!
Their Hours: Hours vary during the holiday season
Get Everything Holiday & Lake George at the Same Time at A Christmas to Remember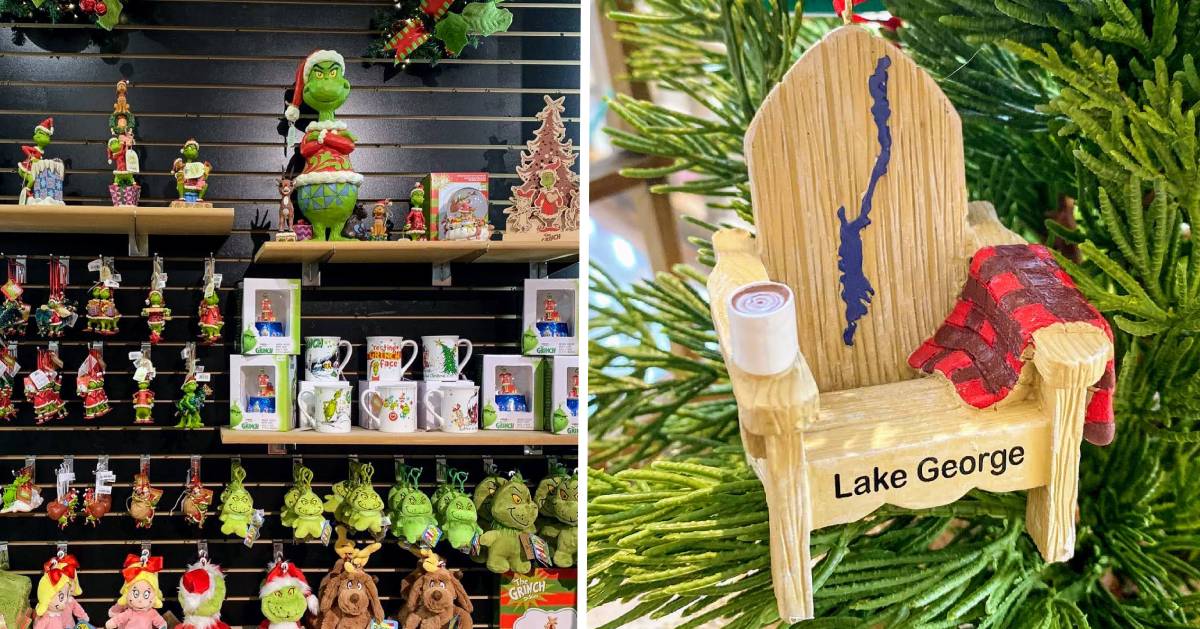 Photo provided
What You'll Find: We had to include Lake George's prime Christmas store, A Christmas to Remember, which carries both traditional Christmas items as well as Lake George-themed ornaments and more. Looking for pandemic-themed ornaments? They have those too! Make someone laugh this year with a fun, festive holiday gift. You can also browse items online.
Their Hours: 10am to 5pm Monday to Thursday, 9:30am to 9pm Friday and Saturday, 9:30am to 6pm Sunday
Treat Yourself to a Mini Getaway (And Get Your To-Do List Done at the Same Time!)
If you're able to visit these stores in person and take some time for yourself to get away from it all - while still being productive and getting your holiday shopping done - we have a couple of lodging suggestions: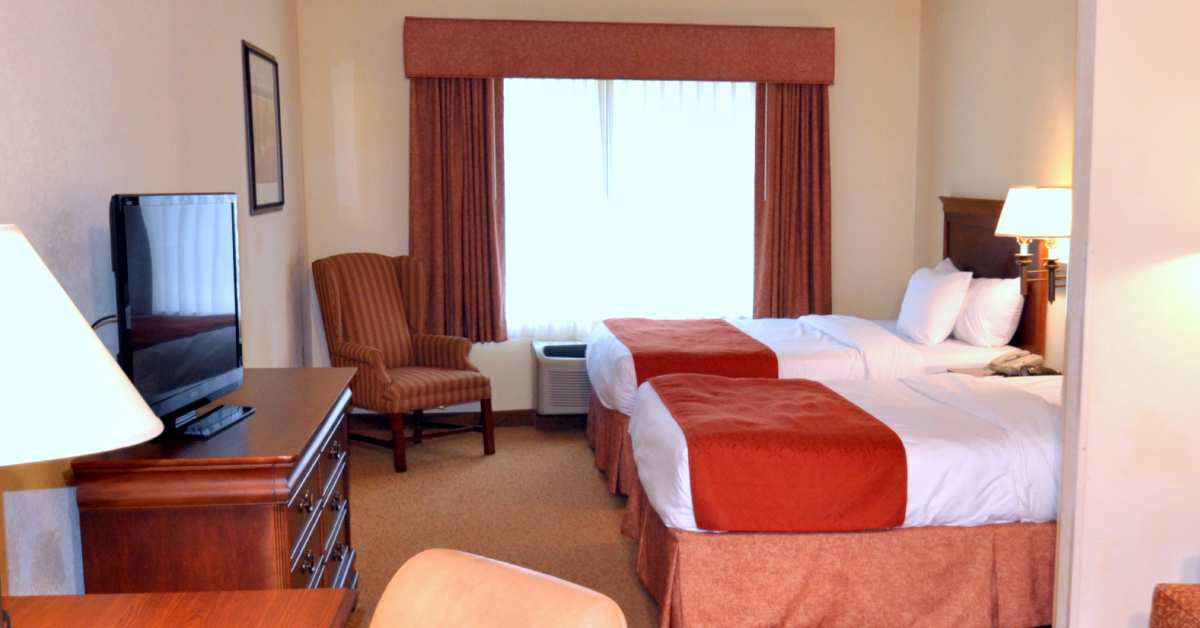 Country Inn & Suites by Radisson
Country Inn & Suites by Radisson is situated in Queensbury right next to the Great Escape. This hotel is centrally located between Lake George Village and the shops that are in Queensbury and Glens Falls.
The Holiday Inn Express & Suites Queensbury - Lake George Area: This Holiday Inn Express & Suites is right next to the highway in Queensbury, so you'll have easy access to head north to the Village and Bolton Landing. They're about 10 minutes from Glenwood Manor Antiques and Close 2 UR Heart, and 4 minutes from The Silo.