Gingerbread Cookies Recipe
Branch out from classic Christmas sugar cookies this year - here's a gingerbread cookie recipe.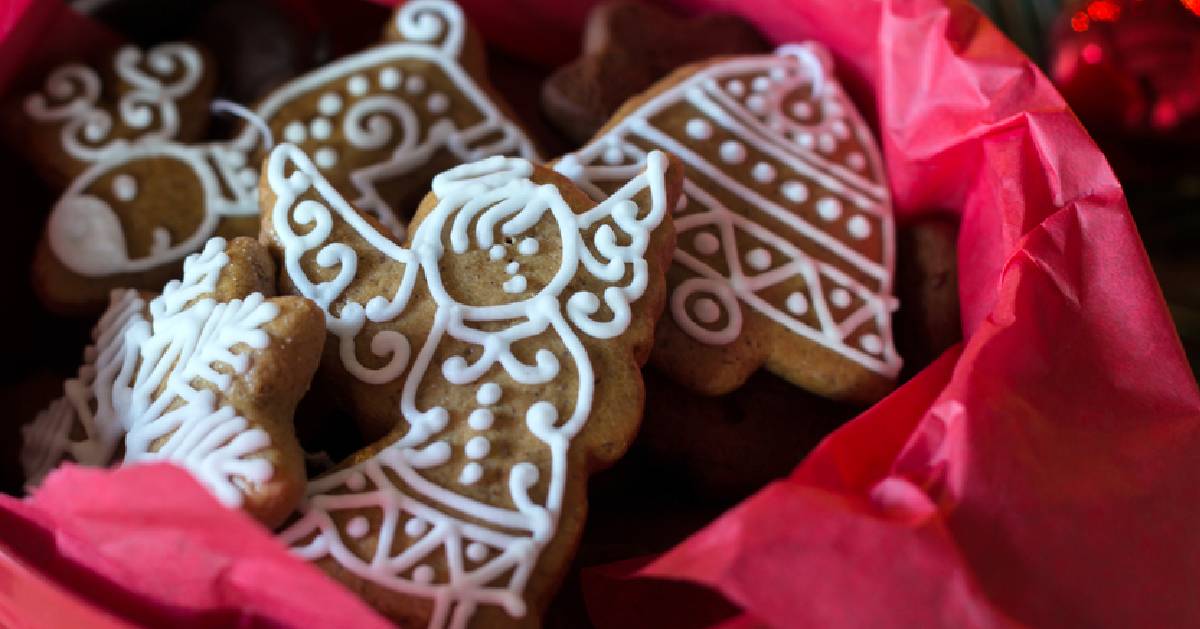 Ingredients:
1/2 cup sugar
1/2 cup light molasses
2 teaspoons ground ginger
1 1/2 teaspoons ground cinnamon
1/2 teaspoon ground cloves
1/2 teaspoon ground nutmeg
1/4 teaspoon ground black pepper
2 teaspoons baking soda
1/2 cup (1 stick) butter or margarine, cut into chunks
1 large egg, beaten
3 1/2 cups all-purpose flour
Colored sugar crystals, edible glitter, sprinkles, small round candies, and/or gumdrops (optional)
Frosting (optional)
Directions:
In a 3-quart saucepan, heat sugar, molasses, ginger, cinnamon, cloves, nutmeg, and pepper to boiling over medium heat, stirring occasionally. Remove saucepan from heat; stir in baking soda (mixture will foam up in pan). Stir in butter until melted. With fork, stir in egg, then flour.
On lightly floured surface, knead dough until thoroughly mixed. Divide dough in half. Wrap half of dough with plastic wrap and set aside.
Preheat oven to 325 degrees F. With floured rolling pin, roll remaining half of dough slightly thinner than 1/4 inch. With floured 3- to 4-inch assorted cookie cutters, cut dough into as many cookies as possible; reserve trimmings. Place cookies, 1/2 inch apart, on ungreased large cookie sheet. Reroll trimmings and cut out more cookies.
Bake cookies 12 minutes or until edges begin to brown. Remove cookies to wire rack to cool. Repeat with remaining dough.
When cookies are cool, use warm frosting to decorate cookies as desired. While frosting is still wet, sprinkle with sugar crystals or glitter, or attach sprinkles, candies, and/or gumdrops if you'd like. Set cookies aside to allow frosting to dry completely, about 1 hour. Store cookies in tightly covered container (with waxed paper between layers, if decorated) at room temperature up to 2 weeks, or in freezer up to 3 months.