2021 Lake George Area Easter Dining Specials
From brunches to dinner, dine-in to takeout, we're rounding up all the 2021 Easter dining specials in the Lake George area. Capacities will be limited, so make reservations early!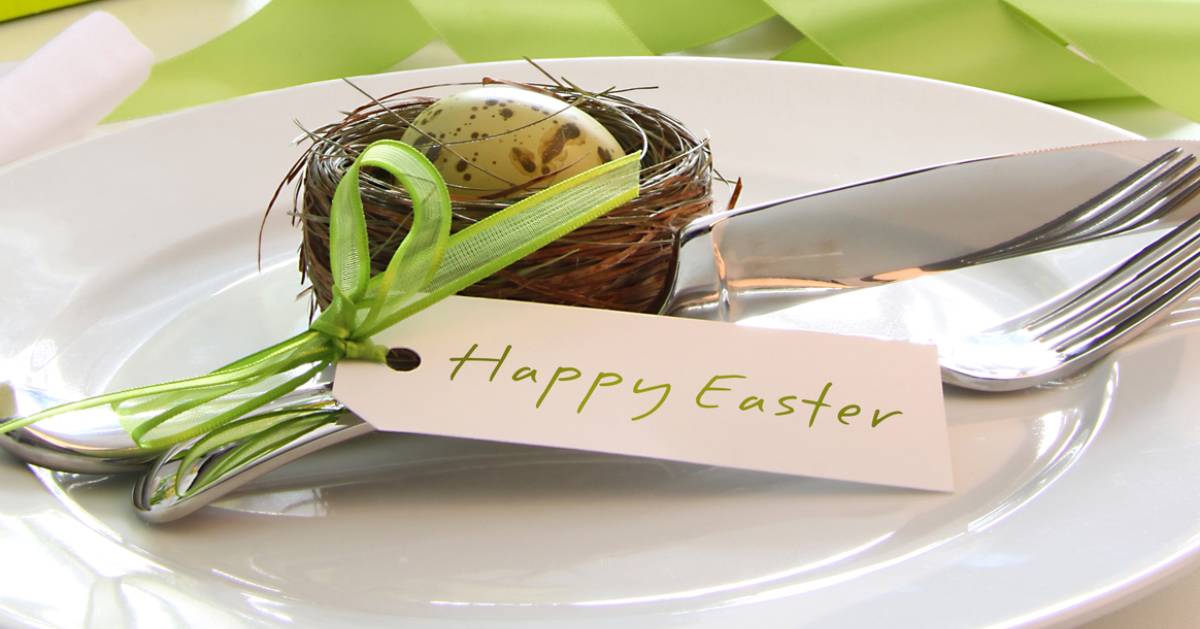 Featured 2021 Easter Dining Specials
Easter Dinner To Go at Fort William Henry
April 4
Place your order for an Easter ham dinner to go by April 1 and pick it up at Fort William Henry between 9am and 12pm on Easter Sunday. The meal comes with carrot cake and New York-style cheesecake for dessert!
Easter Brunch at The Inn at Erlowest
April 4
The Inn at Erlowest will once again host a fabuluous Easter Brunch with entree options like mini cinnamon house-made brioche French toast, Belgian waffles, and grilled filet mignon.
Easter Dinner at The Log Jam
April 4
The Log Jam is offering a turkey and ham Easter dinner special along with the full menu all day. Make a reservation for dine-in or opt for takeout (must order prior to Easter Sunday).
Easter Meal at Mario's
April 4
Mario's in Lake George has announced they will be open for Easter from 3pm to 9:30pm and are taking reservations.
Easter Brunch at TR's Restaurant
April 4
Easter Brunch at TR's Restaurant at the Holiday Inn Resort at Lake George will include breakfast staples like hickory smoked bacon, silver dollar pancakes, and cinnamon French toast, in addition to entrees such as Atlantic salmon with lemon and dill, and honey baked Virginia ham with pineapple chutney. Yum!
Easter Dinner at The View
The View at Dunham's Bay Resort will offer Easter Dinner with entree choices of sliced sirloin, pecan smoked ham flank, airline chicken florentine, and corn flour pasta primavera.
Easter Brunch or Dinner at Morgan & Co
April 4
Morgan & Co in Glens Falls will serve both Easter Brunch and Dinner, each of which look amazing with a ton of options.
Easter Brunch at The Queensbury Hotel
April 4
The Queensbury Hotel in Glens Falls is once again offering Easter Brunch in their decadent ballroom. The menu includes a variety of breakfast stations, a carving station, specialties like Chicken Marsala and Salmon Picatta, and much more.
Breakfast & Dessert Items for Pickup From Caffe Vero
Pickup April 2 - 4
You can order Easter breakfast items and desserts from Caffe Vero in Lake George until March 29, 2021. Pickup is available April 2 at 12pm until April 4 - please specificy a pickup date and time if possible when placing your order.
More 2021 Easter Dining Options
Easter Meal & Egg Hunt at XII Sporks
April 4
XII Sporks is hosting an Easter meal and egg hunt; they will also have their regular menu available. Call for reservations and egg hunt details.
Breakfast Items From Bear's Cup
April 3 - 4
Although temporarily closed now, Bear's Cup in Bolton Landing posted on their Facebook page that they will reopen April 3 for Easter weekend. You can order ahead for Easter Sunday pickup and local delivery through their website.
Easter Brunch at The Bond
April 4
The Bond in Warrensburg is offering an a la carte Easter brunch with everything from eggs Benedict to French toast and shrimp tempura.