Dog-Friendly Hikes, Parks & Beaches In The Lake George Area
One of the best parts about having a dog is being able to take him or her out and about with you! Below, you'll find trails, parks, and beaches where dogs are allowed. Always remember to follow proper dog etiquette.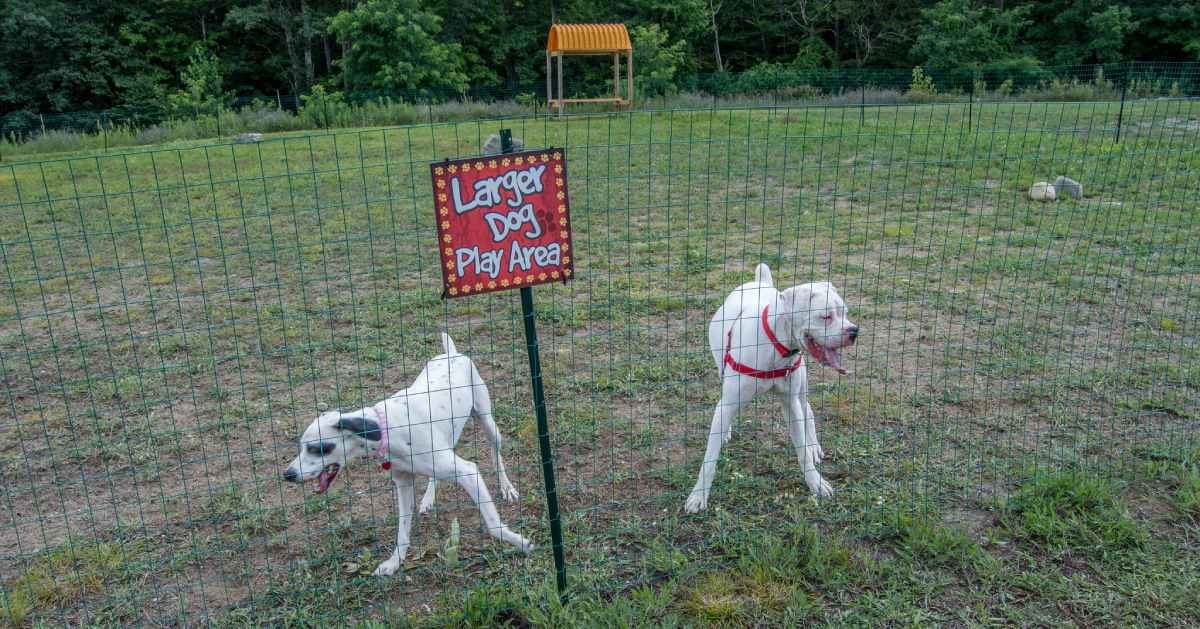 Hiking Trails
Dogs are allowed on many trails in Lake George and the Adirondacks. Here are some that are manageable for healthy, medium-sized dogs:
Cat Mountain
Hadley Mountain
Sleeping Beauty Mountain
Thomas Mountain
Depending on the size, age, and fitness level of your dog, you will want to research all trails beforehand to make sure they are appropriate.
Tips & Etiquette for Hiking with Dogs
Bring adequate supplies for your dog including:

A collapsable dish and plenty of water
Snacks or a small amount of food
Bags or a shovel/trowel for disposing of waste
A basic first aid kit
ID tags and a recent photo
Paw covers or a jacket if necessary
Blaze orange apparel during hunting season

Be aware of local leash laws
If your dog is off-leash, don't let them leave your sight
Only bring well-trained, well-behaved dogs on trails
Be respectful of other hikers and other dogs you may pass
Keep your dog from disturbing the wilderness
Research the trail ahead of time so you know what to expect
After Your Hike
Check yourself and your dog thoroughly for ticks
Remove any burrs, twigs, or other debris that may have gotten caught in your dog's fur
Bathe your dog if necessary to clean away dirt and pollen
Parks & Preserves
Lake George Recreation Center Dog Park
Located at the end of Transfer Road in Lake George you'll find a recreation park with sports fields. Within this park is Lake George's designated dog park. This space is free to visitors and locals. There is a large dog area as well as a small dog area all fenced in for safety! Keep this space clean by picking up after your dog.
Leashed dogs are also allowed in the following Lake George area parks and preserves:
Amy's Park
Anthony's Nose Preserve
Berry Pond Forest Preserve
Charles R. Wood Park
Cook Mountain Preserve
Crandall Park
Hovey Pond Park
Last Great Shoreline Preserve
Peggy's Point
The Pinnacle
Pole Hill Pond Forest Preserve
Terzian Woodlot
Owners are expected to clean up after their dogs and to obey all leash laws. Only well-trained, well-behaved dogs should be brought into the aforementioned parks and preserves.
Note that dogs are not allowed in Shepard Park or Usher Park.
Beaches
"Dog Beach" is the stretch of state-owned land in between the Lake George Steamboat Company docks and Million Dollar Beach on Beach Road in Lake George Village. Although it isn't an official beach, it is commonly understood by locals and visitors to be a great place to let your dog frolic in the water.
Be aware that most dogs at Dog Beach are off-leash, so you should only bring your dog there if he or she is obedient and friendly. As always, pick up after your dog.