The Elvis Festival: A Beloved Lake George Tradition Moves On
Elvis Festival was a major part of the Lake George experience for many years, drawing thousands of fans and tribute artists each spring. Unfortunately, Elvis will be rocking and rolling elsewhere in the state this year - but he hasn't gone too far! Get the details below.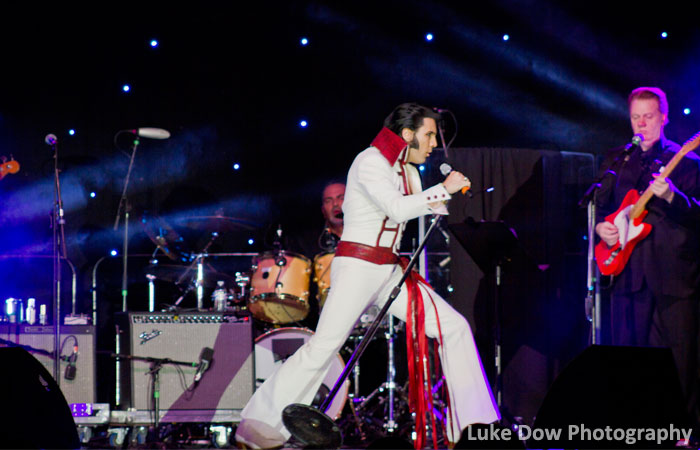 A Brief History of the Lake George Elvis Festival
The Lake George region hosted its first Elvis Festival back in 2004, intending to create an event that would honor the life and music of the legend. Festival founders worked with Elvis Presley Enterprises to create an unparalleled event that grew to be the second-largest Elvis Tribute Artist Competition in the world.
Elvis Festival continued through 2019. The festival was cancelled over the following two years due to the pandemic, and then the event's primary venue, the Lake George Forum, was sold and became unavailable to festival organizers.
Elvis Has Left the Building (Lake George)
The event has now been reimagined as the Empire State Tribute Festival, and will be held for the second year in a row at Turning Stone Resort Casino in Verona, NY. This year's festival is slated for May 4 - 7, 2023.
Major performances will be held in their Las Vegas-style showroom, and the resort's many restaurants and bars will host a variety of after hours events.
Turning Stone is approximately 2 hours and 20 minutes from Lake George, a doable daytrip, or, you might opt to spend the night; the resort is offering a wide range of room rates.
About Tribute Festival Rocks
Tribute Festival Rocks, the force behind Elvis Festival, started out in 2004 here in lake George and has launched many long-standing events across the country and beyond. They've produced over 60 festivals, hundreds of concerts, and brought nearly 2,500 tribute artists to the stage.