Where to Find Bike Rentals in the Lake George Area
With the Warren County Bikeway and tons of other scenic biking trails located in the Lake George area, you know where to go - now you just need a bike. Here's where to take advantage of bike rentals in and near Lake George.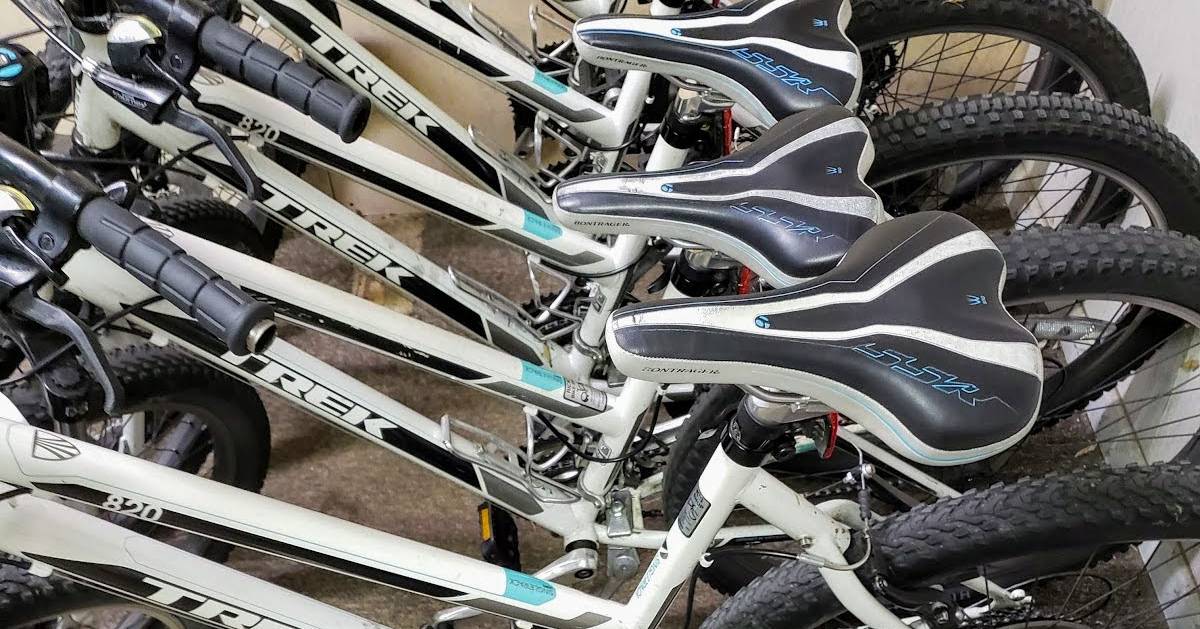 Beach Road Bait & Tackle
Beach Road Bait & Tackle is more than just a top fishing store in Lake George. It's also your go-to bike rental spot that's two blocks from the Warren County Bikeway. Beach Road Bait & Tackle offers bikes for kids, adults, and toddlers, and you can rent by the hour, the day, or the week. And, bonus: You can leave your car in their parking lot while you hit the bikeway.
Check out their bike rental details »
Lake George Electric Bike Company
You can explore Lake George in a whole new way thanks to the Lake George Electric Bike Company. Located at Whippoorwill Motel & Campsites, this bike company offers hourly, half day, or full day electric bike rentals and you can rent straight from Whippoorwill's main office. They also have electric bikes for sale.
These bikes are just like regular bikes, but with a motor-driven system designed to give you a boost while pedaling. They're designed for on-road biking, not mountain biking.
See their rates and more info »
Garnet Hill Lodge - Outdoor Center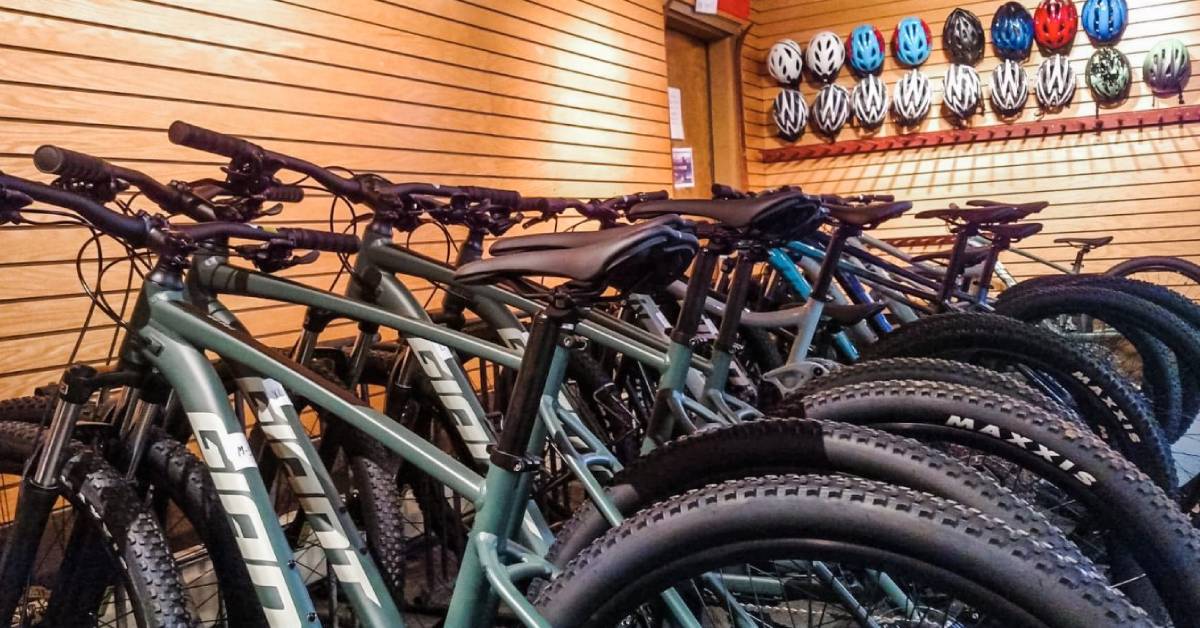 If you're ready to branch out from Lake George Village, Garnet Hill Lodge in North River, about 45 minutes from Lake George, is a mountain biker's dream destination. Admission to the trail network is free, and you're welcome to bring your own bike or rent one to use on their property, which has 5 miles of new, dedicated single-track mountain biking trails; that's in addition to pre-existing single-track trails, cross-country ski trails, and plenty of dirt and gravel roads.
A local expert in the biking world created these new trails on their property, and they're of the highest standards set by Wilderness Property Management. With their on-site restaurants it's easy to make a day of a mountain biking excursion and top it off with a delicious meal.
Garnet Hill has adult and children's bikes, and you can rent by the day, half day, or by the week.
Learn more about biking at Garnet Hill »
View their impressive trail map »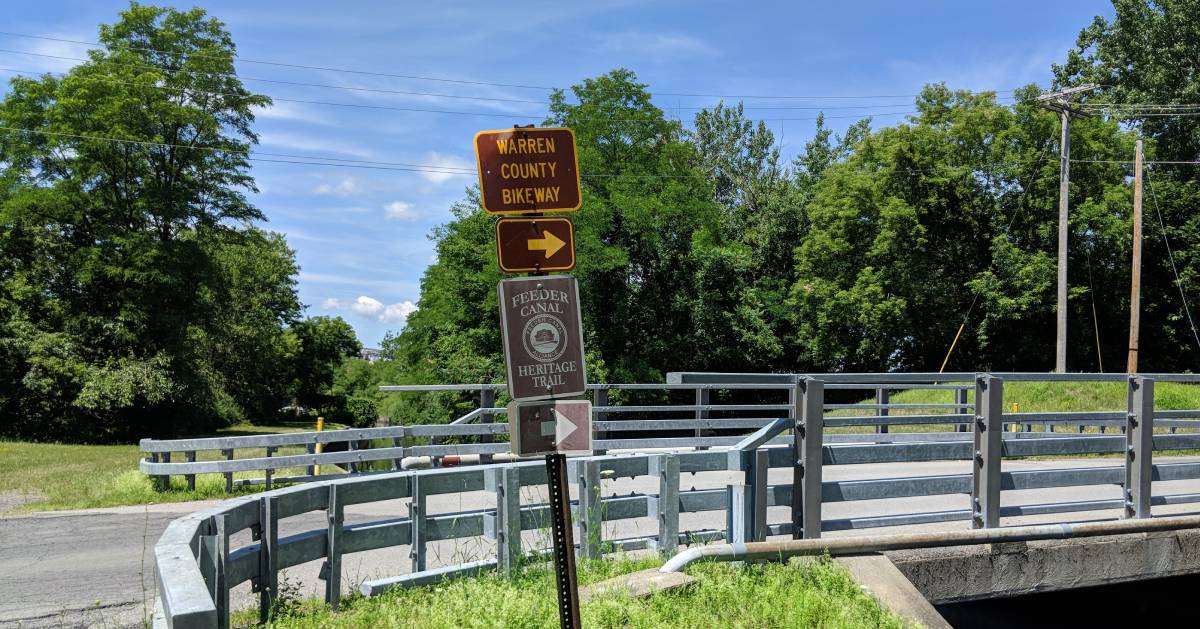 Grey Ghost Bicycles (Fat Tire Bikes)
For those interested in fat tire biking, Grey Ghost Bicycles in Glens Falls, about 15 minutes from Lake George, offers rentals of fat tire bikes only. Many mountain bikers are curious about this popular form of biking, and if you'd like to try before you buy, this is a great opportunity to do so. You can view more info here: https://www.greyghostbicycles.com/
Johnson & Son Bikeworks
Johnson & Son Bikeworks is located in Hampton, right next to the Vermont border and about 45 minutes from Lake George. This bike shop offers hybrid bikes for rent, to use on the D&H Rail Trail that's one mile from their shop, as well as on back roads in the area. You can check out their various kinds of bikes and prices at: http://shop.johnsonandsonbikeworks.com/bike-rentals/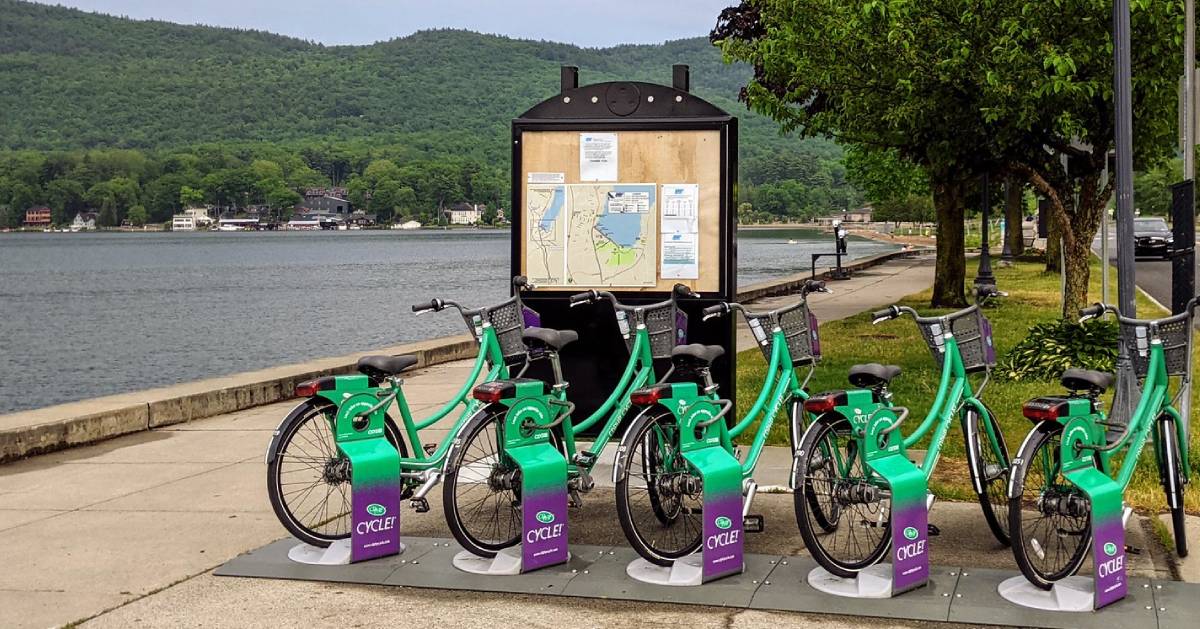 CDPHP Bike Rentals in Warren County
The CDPHP Cycle! Program that the Capital Region has taken advantage of in recent years has expanded to the North Country! You can find these rental bikes in Lake George, Queensbury, and Glens Falls. There are various options for pricing, including by the hour, and you can register to get started at cdphpcycle.com.
New for 2023: E-bike rentals!
The locations are:
Beach Road Steel Pier on Beach Road in Lake George
Sprinkles Ice Cream Shoppe on Glenwood Avenue in Queensbury
Warren County Bikeway Parking Lot on Route 66 in Queensbury
Glens Falls City Hall on Ridge Street in Glens Falls
Glens Falls Hospital on Hudson Avenue in Glens Falls
Crandall Park on Fire Road in Glens Falls