9 Questions for Lake George Realtor Holly Dansbury
Holly Dansbury is a licensed New York State real estate broker serving the Lake George and Adirondack areas. Holly knows all the ins and outs of real estate in the local area, she brings something extra to the table as a Certified Staging Professional, and she's your go-to person for buying or selling a home or property.
Additionally, she now works at Davies-Davies, so she has the backing of a full service, reputable real estate agency. See why you'll want to turn to Holly for your real estate needs with our thorough interview.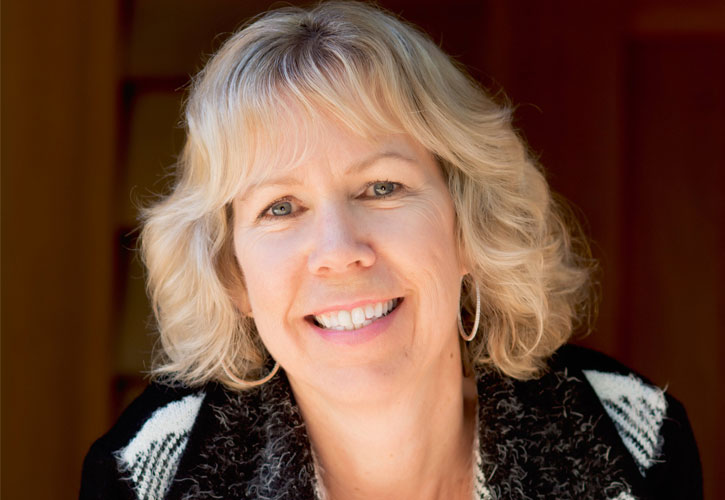 1) How long have you lived in the Lake George area, and how long have you been a real estate agent?
I have vacationed in the Lake George area all my life and moved here 10 years ago. I have also had my real estate license for 10 years.
2) You used to be a Chief Financial Officer - what made you decide to switch careers, and how do you think your background in finance serves you well as a realtor?
I have always had a passion for the real estate process. When I moved here I decided to use my finance background, negotiating and organizing skills, and love for helping people into a career in a field I had always been intrigued by.
3) What would you say is the biggest advantage to purchasing a home or land in the Lake George area?
Buying a home or land in the Lake George area will bring you much peace and happiness. The Lake George area is one of the most beautiful areas, and I always find the serenity of its beauty will "get in your soul" and you'll always want to be here. The beauty, the lifestyle, and an area free of the rat race many homeowners face in their communities is so worth moving here for!
4) In your experience, what are the primary reasons you see people moving to Lake George or the Adirondacks from out of the area? Are they retiring and looking for some peace and quiet, or do you see more outdoor recreationists, etc.?
I find that many people have visited or vacationed here for years and they just want to come back here and stay. They love the outdoors, the lakes, the mountains. The small communities, the many events, attractions, and things to do!
5) What advice do you give to people looking to buy a second home in the area? Or a second home in general - how do you know if such a huge investment is right for you?
Everyone is different but I do tell them my own personal story - while buying a second home was scary, it was one of the best decisions I ever made. It was a peace of heaven to come home to. As soon as we got in the car, a sense of calm and excitement came upon us - heading to Lake George!
6) For those selling their homes, you're a Certified Staging Professional which is a huge advantage. Can you tell us about what that certification is and how you went about obtaining it?
I took a course to obtain the certification which sets me apart from the other realtors and gives me a marketing edge. Home Staging prepares the home to appeal to the largest amount of buyers and generates the highest price in the least amount of time.
7) On average, how long does it typically take you to sell a home from when it's listed to when the offer is accepted?
Timeframes are really varying. Second home market is slower than traditional as it is discretionary and that market has been affected by a slower economy.
8) What is the most challenging part of being a realtor? Your favorite part?
The most challenging part is handling delays that are outside of your control that can lead to a difficult process. Delays like mortgage financing, legal process delays. I strive to make the process as painless as possible and sometimes you can't control other aspects of it.
My favorite part is just helping people find their dream home or sell a home or piece of land so they can move onto their next chapter. I have met so many nice people and it is a pleasure to help them!
9) Above all, what makes you stand out from other realtors? Why should those looking to buy or sell a home hire you?
Trust. I am extremely trustworthy and as my tagline says, I am "always keeping clients first." I do real estate because I like to, not because I have to or need to. I am here to help people with one of their most important decisions in life.