Lite Up The Village 2016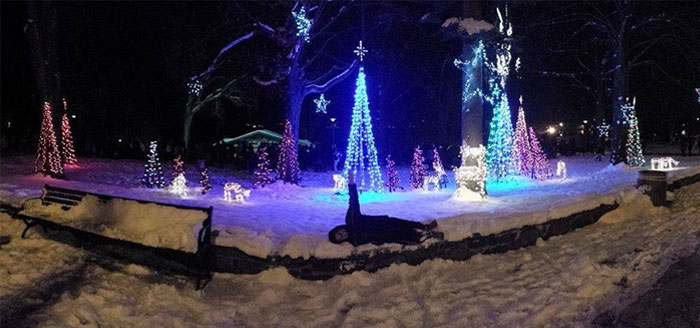 LAKE GEORGE NY - Bring the kids and come witness the wonder as Lake George Village comes alive with light for the holidays!
The spectacular Lite Up The Village family event returns on Saturday, November 26, 2016 from 4:00pm - 7:00pm.
Adults and kids of all ages will enjoy watching as Lake George Village welcomes in the holiday season with 4,500 holiday lights.
Head over to Shepard Park with the family at 4:00pm for a bounce house, pony rides, and a petting zoo!
Opening ceremonies featuring the Bobby Dick Show in the Shepard Park Amphitheater will begin at 5:00pm. Afterward, at 6:00pm, don't miss the Illumination of Lights, fireworks display over the lake, and a brand new parade of illuminated fire trucks from local fire companies. The fire company with the best in show will be awarded a $500 prize!
Santa Claus will arrive at Shepard Park at 6:05pm. Children will be able to meet Santa from 6:10pm-7:00pm at the Lake George Firehouse. The Lake George Community Band will then play a holiday concert from 6:30pm-7:30pm.
Lite Up The Village is one of the most anticipated holiday events in Lake George NY. It's a wonderful event for families, and best of all, it's completely free!
For more information call the Lake George Regional Chamber of Commerce at (518) 668-5755.
Find more holiday fun in the Lake George Holiday Guide »
Photo: Bill LoBrutto