Lake George Music Festival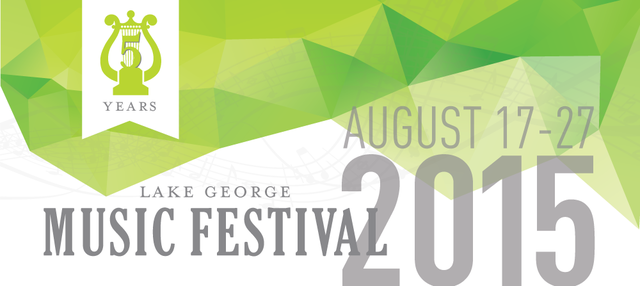 Thrilling Performances. World-Class Musicians. Lake George's first and only classical music festival and artist retreat for gifted young professionals!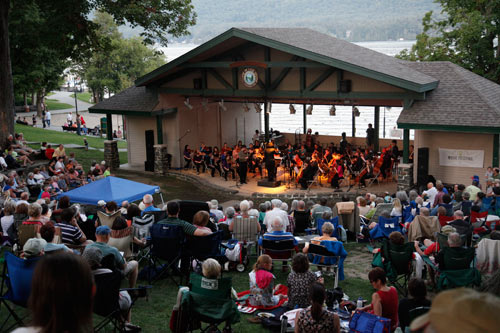 FREE admission to all events, including a series of open rehearsals, live concerts, interactive workshops, and outreach events. Held in historic Lake George settings such as churches, outdoor parks, museums, hotels, art galleries, and schools. The following applies to all events:
Open to the public
General admission seating
Casual attire
Free parking
Handicapped-accessible
Featuring musicians from the symphonies of Atlanta, Kansas City, St. Louis, New World, Richmond, Dallas, Detroit, the Pittsburgh Opera, Astral Artists, Young Concert Artists, and the Ying Quartet. Student musicians from nearly every music conservatory in the nation will also be featured, including the Curtis Institute of Music, Eastman School of Music, and the Juilliard School.
Full programs can be found on the festival website or by calling 518.791.5089. The concert venues can fill up quickly, so we urge you arrive at least 15 minutes beforehand!
2015 Season Schedule:
No upcoming events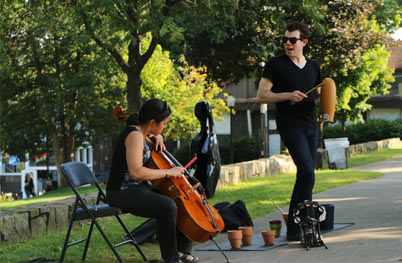 PRE-PERFORMANCE WORKSHOPS There will be an interactive pre-performance workshop presented before several evening concerts hosted by a variety of internationally acclaimed musicians. Details are available on the festival website or by calling 518.791.5089.
OPEN REHEARSAL SCHEDULE All music festival rehearsals are open to the public as well. Venues include the Wiawaka Holiday House, The Sembrich Opera Museum, the Lake George Library, Courthouse Art Gallery, Courthouse Museum, Shepard Park, and all three Lake George churches. Details are available on the festival website or by calling 518.791.5089.
ART ATTACKS! Be on the lookout for our revolutionary public outreach series called "ART ATTACKS!" Performing impromptu shows in unconventional venues such as restaurants, shops, and night clubs, our musicians will literally 'take to the streets,' and bring classical music to the everyday lives of Lake George community members and visitors. Led by former Detroit Symphony Orchestra bassist Rick Robinson (Mr. CutTime), we're on a mission to take classical music OFF the pedestal of the concert hall, to refresh and share this powerful inspiration with curious music lovers and colleagues. It's time to cut loose with classical!
Contact information: For more information please visit lakegeorgemusicfestival.com, email info@lakegeorgemusicfestival.com or call 518.791.5089.
Coming in from out of town? See which lodging venues are open in summer for hotels and motels, cottages and B&B's.