Win A Wine Club Membership For A Year At Adirondack Winery!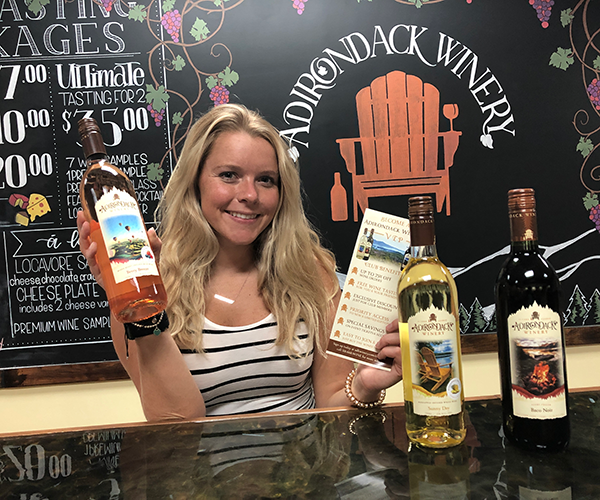 Adirondack Winery is giving away what might be their best prize yet – an Adirondack Wine Club membership for a year!
Enter now for your chance to win an ADK Wine Club membership which includes three bottles of wine delivered directly to your door four times per year (pick-up at our Lake George Tasting Room is also available), and up to 20% percent off wine, 10% off accessories, event ticket deals & more every time you shop at our Tasting Rooms or at adkwinery.com. Choose from three different ADK Wine Clubs - Dry Club, Fruity, or Surprise me!
Simply fill out the form below and you'll be entered for a chance to a win this wine-derful prize!
We know you'll love it, and hopefully you'll want to keep your membership after a year and encourage some of your friends & family to join the Club too (our Wine Club makes a great gift!). Learn more at adkwinery.com/wineclub and follow Adirondack Winery on social media (@adkwinery on Instagram & Twitter) for more specials & giveaways.
Disclaimer:
The provider of this sweepstakes is Adirondack Winery.
Sweepstakes ends at midnight on September 29, 2019.
Limit one entry per day (you may enter again after 24 hours).
1 winner will be randomly selected on September 30, 2019.
Winner must be 21 years of age or older.
Winner must live in the following states: Arizona, Colorado, District of Columbia, Florida, Georgia, Idaho, Illinois, Iowa, Indiana, Kansas, Louisiana, Maine, Maryland, Massachusetts, Minnesota, Missouri, Nebraska, Nevada, New Hampshire, New Jersey, New Mexico, New York, North Carolina, North Dakota, Ohio, Oregon, Pennsylvania, South Carolina, Tennessee, Texas, Vermont, Virginia, West Virginia, Wisconsin and Wyoming.
Winner must create a user account with Adirondack Winery complete with a credit card on file (user will NOT be charged for the first year of Wine Club installments, four (4) total).
Wine Club Membership is nontransferable for the first year.
Winner may not resell prize.
Keep up with the latest happenings on LakeGeorge.com.
Click below to "Like" us on Facebook
Show your support for the giveaway sponsors by following them on Facebook:
Click below to "Like" Adirondack Winery on Facebook