Lake George JOBS
Senior Project Coordinator
Rochester, NY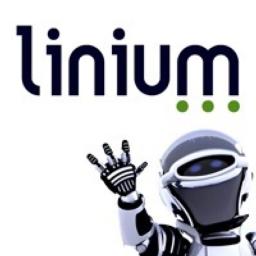 Linium is currently recruiting for a talented Senior Project Coordinator to join a growing, global design firm located in Rochester, NY. In this role, you'll work closely with a project team to maintain a current and accurate understanding of project status, issues and changes. You'll produce detailed and timely reports to keep the project team informed of barriers to maintaining the budget and schedule. This is a fast-paced position with a dynamic organization, offering plenty of room for professional development along with a competitive salary!

Successful candidates will possess the following skills, education and experience:
• An Associate's Degree in a business-related field or a combination of education and direct experience in consulting
• Minimum of 5 years' experience working as a project coordinator
• A self-starter capable of prioritizing and communicating to multiple groups
• MS Office proficiency to include Word, PowerPoint, Excel, Project and Access
• Prior experience working in engineering, architecture or construction field is a must
• Excellent written and verbal communication skills are a must

To apply for this position please use the following job link:
http://tinyurl.com/y7ef8thl

For more details on this role contact:
Michelle Conn, Sr. Talent Acquisition Manager @ 518-689-3195 or michelle.conn@linium.com

Why Work With Linium for Your Permanent Job Search?
• We focus on meeting your individual career needs
• We give you the tools to stand out as a candidate
• We increase the number of jobs you apply for
• We are connected to the region's best and fastest-growing firms
• We can offer positions only filled through professional recruitment firms

Visit us at www.liniumrecruiting.com, or on Facebook, Twitter or LinkedIn

CONFIDENTIAL | COMPASSIONATE | COMPLIMENTARY SERVICES

As an Equal Opportunity / Affirmative Action Employer, by choice, Linium will not discriminate in its employment practices due to an applicant's race, color, creed, religion, sex (including pregnancy, childbirth or related medical conditions), sexual orientation, gender identity or expression, age, national origin, marital status, citizenship, physical and mental disability, criminal record, genetic information, predisposition or carrier status, status with respect to receiving public assistance, domestic violence victim status, a disabled, special, recently separated, active duty wartime, campaign badge, Armed Forces service medal veteran, or any other characteristics protected under applicable law.
Click here to apply to this job