Lake George JOBS
ServiceNow Technical Consultant
Albany, NY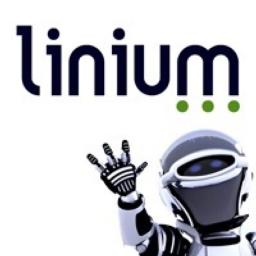 We believe success comes from creative collaboration, hard work, innovation and passion. We take great pride in the fact that our employees have made Linium an internationally recognized company. We seek likeminded individuals that believe in community first, corporate stewardship and commitment to our customers and our team. If you are looking for challenging, engaging work and relish the opportunity to help businesses succeed, we would love to hear from you!

Linium is currently recruiting for a Senior ServiceNow Consultant to join our Linium team! The Senior ServiceNow Consultant is primarily responsible for supporting the successful implementation of ServiceNow solutions to Linium customers, configuration and customization of ServiceNow solutions and follow best practices to improve delivery of Linium's projects.

Additional duties of the role:
• Work with Linium clients to present implementation vision
• Create technical best practices to improve delivery, efficiency and quality of Linium's projects.
• Assist with technical challenges across a portfolio of complex projects
• Configuration and customization of ServiceNow
• Development of required client specific reporting
• Development of requirement integration components Prepare all technology related client facing and internal deliverables
• Be the lead resource on ServiceNow Service Portal projects

Successful candidates will possess the following skills and experience:
• At least 4 years' experience in hands-on ServiceNow (either system administration, User Interface modification or architectural knowledge) meeting client requirements and performing system tuning
• At least 1 years' experience ServiceNow Service Portal
• At least 4 years' experience with CMS
• At least 3 years' experience with AngularJS
• At least 4 years' experience in demonstrated communication and interpersonal skills; written and oral
• At least 4 years' experience in / with ITIL
• Experience with the configuration of applications, modules, user interface, tasks, emails and events
• Understanding of packaging and migration of configurations
• Ability to tailor existing ITIL workflows to customer requirements using workflow editor
• Design of custom reports knowledge, and basic data loading principles
• Certified ServiceNow Administrator and Developers preferred.



To apply for this position please use the following job link:
http://tinyurl.com/ycc3u7vg

Why Work With Linium?
Looking for a job is difficult; we're here to make it easier for you. How? We search for opportunities in our extensive database of openings, schedule interviews, and follow up with employers, opening doors and saving you valuable time. We help perfect your resume, sharpen your interviewing skills, and guide you through the complex hiring process. We have the flexibility and technology to work with you on your schedule, day or night, in person or online. We always treat you with the care and respect you deserve. And we don't stop until you succeed, which means finding not just any job, but the right job.

Visit us at www.liniumrecruiting.com or on Glassdoor, LinkedIn, Facebook, Twitter, or Instagram

CONFIDENTIAL | COMPASSIONATE | COMPLIMENTARY SERVICES

For more details on this role contact:
Jaime Toolan, Sr. Talent Resource Manager @ 518-689-3155 or jaime.toolan@linium.com

Linium is a proud winner of Inavero's 2017 Best of Staffing® Client Award & Named by Forbes as One of America's Best Professional Recruiting Firms

As an Equal Opportunity / Affirmative Action Employer, by choice, Linium will not discriminate in its employment practices due to an applicant's race, color, creed, religion, sex (including pregnancy, childbirth or related medical conditions), sexual orientation, gender identity or expression, age, national origin, marital status, citizenship, physical and mental disability, criminal record, genetic information, predisposition or carrier status, status with respect to receiving public assistance, domestic violence victim status, a disabled, special, recently separated, active duty wartime, campaign badge, Armed Forces service medal veteran, or any other characteristics protected under applicable law.
Click here to apply to this job