Lake George JOBS
Small Animal Embryo Technician
Albany, NY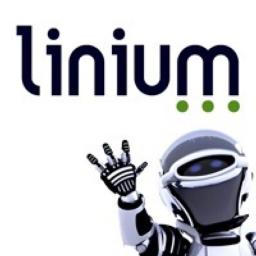 Linium is hiring a scientific candidate for an embryology technician in Germantown, NY! This role primarily focuses on the well-being of small animals within a research setting. Candidates must be able to follow Standard Operating Procedures and demonstrate a strong attention to detail. This is a full-time and direct hire opportunity with shifts beginning in the early morning hours. If you have a long-term goal of assisting with biosciences research and are looking to gain hands-on experience in a lab environment, this is the opportunity for you!

Job responsibilities include but are not limited to:
• Follow care procedures involving animal environment, cleanliness, and water/food supply
• Monitor data on animal temperatures, pregnancy times and weekly observations
• Perform hormone injections, collect tissue samples and harvest reproductive samples
• Ability to utilize internal data management software

Successful candidates will possess the following skills, education and experience:
• High School Diploma or GED equivalent required
• At least 6 months' work experience
• Strong attention to detail
• Ability to work independently

To apply for this position please use the following job link:
https://tinyurl.com/y9qo2z7y

Why Work With Linium?
Looking for a job is difficult; we're here to make it easier for you. How? We search for opportunities in our extensive database of openings, schedule interviews, and follow up with employers, opening doors and saving you valuable time. We help perfect your resume, sharpen your interviewing skills, and guide you through the complex hiring process. We have the flexibility and technology to work with you on your schedule, day or night, in person or online. We always treat you with the care and respect you deserve. And we don't stop until you succeed, which means finding not just any job, but the right job.

Visit us at www.liniumrecruiting.com or on Glassdoor, LinkedIn, Facebook, Twitter, or Instagram

CONFIDENTIAL | COMPASSIONATE | COMPLIMENTARY SERVICES

For more details on this role contact:
Angela Milkie, Resource Manager @ 518-689-0707 or angela.milkie@linium.com

Linium is a proud winner of Inavero's 2017 Best of Staffing® Client Award & Named by Forbes as One of America's Best Professional Recruiting Firms

As an Equal Opportunity / Affirmative Action Employer, by choice, Linium will not discriminate in its employment practices due to an applicant's race, color, creed, religion, sex (including pregnancy, childbirth or related medical conditions), sexual orientation, gender identity or expression, age, national origin, marital status, citizenship, physical and mental disability, criminal record, genetic information, predisposition or carrier status, status with respect to receiving public assistance, domestic violence victim status, a disabled, special, recently separated, active duty wartime, campaign badge, Armed Forces service medal veteran, or any other characteristics protected under applicable law.
Click here to apply to this job