Lake George JOBS
Warehouse Supervisor
Wilton, NY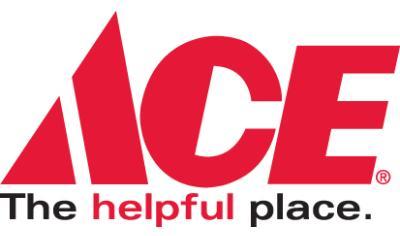 More Than a Job…. A Rewarding Career in Distribution at Ace Hardware

We have an exciting opportunity for a 1st Shift Warehouse Supervisor at our Distribution Center located in Wilton, NY. At Ace, "Helpful" isn't just a word, it's what we are all about. From the Distribution Center to the road to our Ace stores, the leader's role is critical to making Ace Hardware the best, most helpful hardware stores on the planet. It's what our customers expect. It's ingrained in our culture. It's what we've done for more than 90 years.

Ace's distribution network is the foundation of our retail success. Our distribution centers are highly successful warehouses serving neighborhood stores across America. We consistently deliver one of the highest service levels in the industry to our retailers.

You can be a part of this legendary team.

Responsibilities:
- Direct and coordinate all activities and personnel within his or her designated areas of responsibility to deliver quality products on time to our retailers. This must be accomplished in an environment where safety is first and a balanced 'lean' attack continually achieves process improvements and the highest quality.
- Partner with other functional areas, customers and other stakeholders for maximum performance.
- Responsible for providing a safe and clean working environment.
- Direct, train, and monitor activities within the work unit, insuring compliance with all appropriate procedures and policies for that functional group.
- Present ideas and plans for improvements supported by appropriate analysis.
- Assign and prioritize work to meet work requirements.
- Review and approve employee time while monitoring overtime pay and attendance issues. Resolves personnel issues.
- Responsible for maintaining and improving quality & productivity standards.
- Provide strong leadership and interpersonal skills to motivate, train and enable a diverse work force while instilling a culture of accountability.
- Must have demonstrated sufficient communications skills (both written and oral) for upward, and downward communications flow.
- Demonstrated LEAN implementation.

Requirements
- Bachelor's degree in a logistics related emphasis, preferred
- Previous demonstrated leadership role strongly preferred
- Strong Analytical skills
- Must have a sense of Urgency
- Ability to thrive in a fast-paced environment
- Lean/continuous improvement background
- Well-developed written, presentation, and communication skills are essential
- Enterprise computer systems abilities such as SAP, Proficient in Excel, Microsoft Office Suite software, AS400 [or similar] are also required
- Lead, support and encourage the Ace Values: Winning, Excellence, Love, Integrity, Gratitude, Humility, and Teamwork

We want to hear from you:
When most people think of career opportunities with Ace Hardware, they often think of the helpful cashiers and sales associates at their local store. However, have you also considered the people behind the scenes who select, promote, ship, and process the invoices for more than 75,000 products? Maybe you haven't, but we'd like you to. Because together we help our customers take care of their homes. Come find out why a career with the Ace Hardware Corporation is one of America's best kept secrets.

Equal Opportunity Employer:
Ace Hardware Corporation and its subsidiaries are committed to a policy of promoting equal employment opportunities. The company recognizes the importance of diversity and leveraging the skills and talents of all people to the mutual advantage of each individual and the organization. The company is committed to the prevention of employment discrimination related to race, religion, color, sex (including sexual harassment), gender identity, national origin, age, marital status, disability and military or veteran status, sexual orientation or any other action covered by federal or applicable state/local laws.
Click here to apply to this job
Contact This Employer
Ace Hardware
(518) 580-9870