Lake George JOBS
SEO Analyst (Search Engine Optimization)
Albany, NY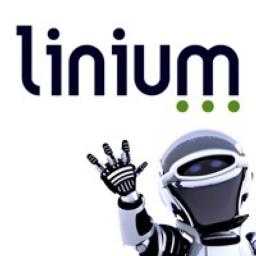 Linium has been engaged to recruit for a talented SEO Analyst to join a growing, marketing/communications firm located in the Capital Region. Our client is an award-winning, innovator in their field offering a highly collaborative work environment with plenty of room for professional and personal growth.

In this exciting role, you will help to drive and improve the visibility of client's online presence. As part of the digital team, you'll be working closely with account managers and content writers to provide best-in-class service to an impressive client base! This position offers a competitive salary and benefits package along with a great Albany location.

Successful candidates will possess the following skills, education and experience:
• Bachelor's Degree required or equivalent work experience
• Minimum of 2-3 years' SEO experience, digital agency experience preferred
• 2+ years' experience with Google Analytics
• Previous CMS experience (such as Wordpress or Adobe Business Catalyst)
• Ability to work on multiple projects in a fast-paced environment
• Excellent analytical skills
• Understanding of web design and coding best practices and how they relate to SEO

To apply for this position please use the following job link:
https://tinyurl.com/ybg9rtp2

For more details on this role contact:
Michelle Conn, Sr. Talent Acquisition Manager @ 518-689-3195 or michelle.conn@linium.com

Why Work With Linium for Your Permanent Job Search?
• We focus on meeting your individual career needs
• We give you the tools to stand out as a candidate
• We increase the number of jobs you apply for
• We are connected to the region's best and fastest-growing firms
• We can offer positions only filled through professional recruitment firms

Visit us at www.liniumrecruiting.com, or on Facebook, Twitter or LinkedIn

CONFIDENTIAL | COMPASSIONATE | COMPLIMENTARY SERVICES

As an Equal Opportunity / Affirmative Action Employer, by choice, Linium will not discriminate in its employment practices due to an applicant's race, color, creed, religion, sex (including pregnancy, childbirth or related medical conditions), sexual orientation, gender identity or expression, age, national origin, marital status, citizenship, physical and mental disability, criminal record, genetic information, predisposition or carrier status, status with respect to receiving public assistance, domestic violence victim status, a disabled, special, recently separated, active duty wartime, campaign badge, Armed Forces service medal veteran, or any other characteristics protected under applicable law.
Click here to apply to this job