Today's Lake George Area Events
Wondering what's happening today in Lake George? Find fun things to do with family and friends, from the area's top events to live music and nightlife to family-friendly fun.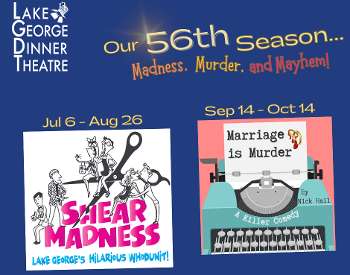 See Event Details For Dates & Times
Lake George Dinner Theatre: Marriage is Murder
Ex-spouses Paul and Polly Butler used to write murder mysteries together. Since their divorce 18 months ago, Polly has become a successful screenwriter while Paul has floundered, trying to write...
Holiday Inn Resort Lake George - Adirondack Area, 2223 Route 9 (Canada Street) Lake George, NY 12845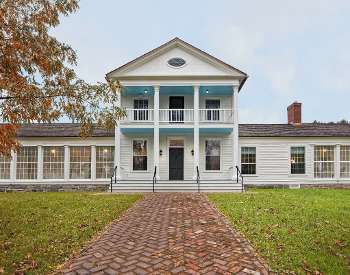 Specialty Tour: Premium Pavilion Tour
Delve into the exquisite details of the newly restored 1826 Pell Pavilion, enjoying the treasured family tales within each room and each amazing object on display.
Fort Ticonderoga, 102 Fort Ti Road Ticonderoga, NY 12883