Lake George JOBS
Process Science Associate
Albany, NY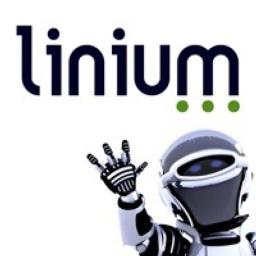 We are seeking a scientific candidate with excellent troubleshooting skills! This is an opportunity to support hands-on science experiments and investigations within an established organization. Our client provides an innovative, team-oriented environment in which employees are valued, it's no wonder they have been named one of Fortune Magazine's 100 Best Companies to Work For!

This is a long term position with benefits offered through Linium!

Job duties include:
• Supporting scientific investigations related to downstream unit operations of scientific manufacturing processes
• Working side by side with a team of Scientists and Associates to provide support by planning and coordinating scientific investigations cross-functionally
• Assist in conducting experiments in scale-down models using DOE or other experimental principles
• Support the execution of a raw material use testing plan

Successful candidates will possess the following skills, education and experience:
• BS in Chemistry is desired and will consider a background in chemical engineering, biochemistry, life sciences, or related discipline. Will consider MS degree
• 1-2 years of relevant experience including working in a purification sciences team, knowledge of protein separation techniques, experimental design and data analysis using advanced mathematical tools

To apply for this position please use the following job link:
http://tinyurl.com/ycqo6dp5

Why Work With Linium?
Looking for a job is difficult; we're here to make it easier for you. How? We search for opportunities in our extensive database of openings, schedule interviews, and follow up with employers, opening doors and saving you valuable time. We help perfect your resume, sharpen your interviewing skills, and guide you through the complex hiring process. We have the flexibility and technology to work with you on your schedule, day or night, in person or online. We always treat you with the care and respect you deserve. And we don't stop until you succeed, which means finding not just any job, but the right job.

Visit us at www.liniumrecruiting.com or on Glassdoor, LinkedIn, Facebook, Twitter, or Instagram

CONFIDENTIAL | COMPASSIONATE | COMPLIMENTARY SERVICES

For more details on this role contact:
Denise Anderson, Operations Manager @ 518-689-3150 or denise.anderson@linium.com

Linium is a proud winner of the Best Places to Work 2016 & Inavero's 2017 Best of Staffing® Client Award

As an Equal Opportunity / Affirmative Action Employer, by choice, Linium will not discriminate in its employment practices due to an applicant's race, color, creed, religion, sex (including pregnancy, childbirth or related medical conditions), sexual orientation, gender identity or expression, age, national origin, marital status, citizenship, physical and mental disability, criminal record, genetic information, predisposition or carrier status, status with respect to receiving public assistance, domestic violence victim status, a disabled, special, recently separated, active duty wartime, campaign badge, Armed Forces service medal veteran, or any other characteristics protected under applicable law.
Click here to apply to this job