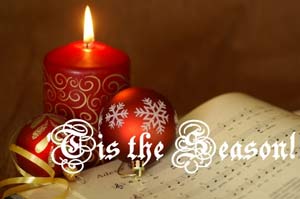 Lake George Facebook Fans were polled asking what their favorite holiday song was and we have come up with the top 25! It's one less thing to plan for your holiday party this season - Lake George fans have come up with the playlist! It is easy to forget about some of your favorite Holiday Songs, so allow us to refresh your memory...

Top 25 Holiday Songs:
(In order of most-favorite to least-favorite)
Related Articles:
<<Become a Fan of Lake George!
<< Back to the Lake George Holiday Guide