Porreca's offers unique Italian cuisine including hand made pasta, five unique sauces, handcut steaks and seafood, house made desserts and a great cooked-to-order breakfast.
Welcome Nick Porreca Executive Chef. After graduating from The Culinary Institute of America, Nick has spent the last eight years working in some of the best restaurants in New York City including Daniels and Le Cirque.
Serving Breakfast & Dinner!
One customer remarked that our Eggs Benedict is the best they've ever had and they've traveled all over the world!
Located in the beautiful village of Lake George, New York, our restaurant offers family dining. You can relax in the lounge with a cocktail. And, when you stay at Nordick's Motel, there's no need to drive -- no worry about parking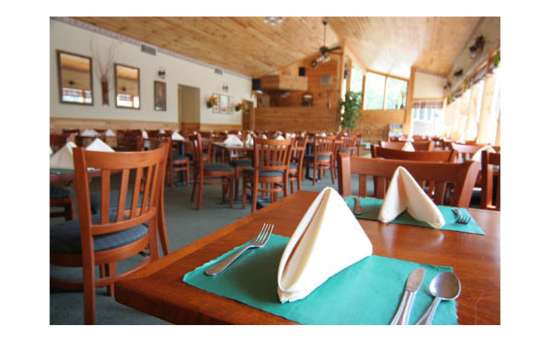 Click on the thumbnail images to see the larger version







Print More Information
Always get confirmation of the business location.
janice pontacoloni
wrote on

Monday, December 31, 2012 at 5:07 PM
Simply the best restaurant in Lake George. Good is wonderful. Service is absolutely excellent. An absolute gem. We are always thrilled eating at here, and we've eaten here tons of times. This restaurant out does all the others in town by far!
Jerrod
from East Stroudsburg, PA wrote on

Monday, August 27, 2012 at 12:07 PM
Service here STINKS. We were sat and waited for 15 minuetes without a drink order. We walked out, but I decided to go back in to talk to the manager. The waiter approached me and asked mhy we left. I explained both you and the manager walked past us @ least 8 times. He said it was the kitchens fault and that they were backed up. I explained that for a restaurant you look good together and you look bad together as a team as I run country clubs for a living. all he would say to me was "sorry bro" or sorry man". I asked to see the manager and he told me the manager Matt was too backed up and too busy to talk to me. He didnt even move to go get the manager, BUT the manager saw that I was unhappy standing there and ignored us too. I will never go back. We spent over 1k just on restaurant dining (party of 3) during this vacation. Shame they lose business because of bad service.
mike
wrote on

Wednesday, May 30, 2012 at 1:40 PM
I've worked in italian restaurants for the last 16 years . This was one of the finest meals i've had in a ling time and i live in nyc. The canneloni al forna was perfect , the waitstaff was obviously nyc trained and very professional . I loved everything about this place . Who knew i needed to go to lake george to have the best italian meal ive had in recent memory. Highly reccomended
No events listed for this business.
Is this your business? If so, login to add your events!