The Fort is open May to October, Sitting atop a small rise, Fort William Henry commanded the southern end of Lake George November 1755 to August 1757 during the French & Indian War. Guided tours are conducted every hour on the hour .
The museum contains many artifacts discovered during archeological digs at the site and search of the lake near the fort. At the end of each tour, children are asked if they wish to Join the Kings Army as a soldier. Soldiers will be given a uniform, musket and a chance to drill with the soldiers. After firing the musket, they will be given a certificate signing them up as soldiers and a coin for payment.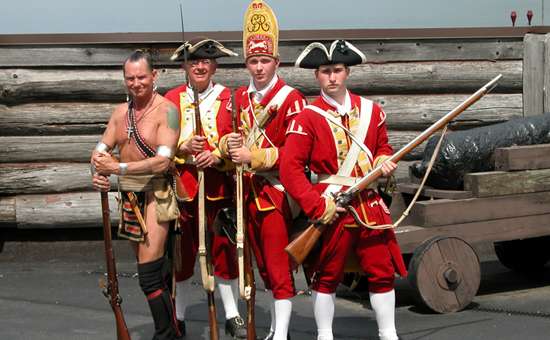 Click on the thumbnail images to see the larger version







When: Sat, Feb 13, 2016 until Sun, Feb 14, 2016 at 4:00 PM to 9:00 PM
Where: Fort William Henry Hotel and Conference Center, 48 Canada Street, Lake George, NY 12845
Cost:
Four Course Dinner Starting at $29.00
Enjoy a relaxing four course dinner overlooking Lake George this Valentine's Day. Serving Dinner Saturday Feb. 13th and Sunday Feb. 14th 5:00-9:00 Bar Open At 4:00
Always get confirmation of the business location.