Fort Ticonderoga is more than just a restored war fort. It's a premier tourist destination in New York. The Fort, a family fun outdoor location for all ages, offers visitors an array of special events, weekly activities, demonstrations and much more!
Visit Fort Ticonderoga and experience some of the greatest moments of America's history! Fort Ticonderoga is the site of strategic military significance in the 18th century, landmark preservation in the 19th century, and monumental restoration in the 20th century. Today, Fort Ticonderoga is an independent non-profit educational organization, a thriving learning campus, a museum, and a major cultural destination in one of America's most beautiful settings.
Fort Ticonderoga sits on 2,000 acres of picturesque landscape alongside Lake George and Lake Champlain. Visitors of all ages can become fully immersed in the site's epic story through daily activities, weapons demos, museum exhibits and beautiful gardens. Recreational activities that highlight Fort Ticonderoga's rich historic landscape include a scenic battlefield hiking trail and canoe rentals that provide a unique perspective of the Fort's story and exquisit natural beauty. Visitors can also witness a birds-eye view of Fort Ticonderoga's strategic military landscape at the summit of Mount Defiance! The "Mount Defiance: Witness to History" tour is offered each day at 4pm and tickets may be purchased at Fort Ticonderoga or Mount Defiance. Behind-the-scenes tours and special events give once-in-a-life time experiences to visitors. Popular evening programs such as the Guns by Night and Garrison Ghost Tours allow visitors to experience Fort Ticonderoga at night. New this year- the Armchair General Tour will bring visitors to the summit of Mount Defiance for a rare twilight view of the spectacular and historic landscape overlooking Lake Champlain and the Green Mountains of Vermont. Enjoy a newly designed 6-acre Heroic Corn Maze open August 15th- October 19th. For more information on special events, daily programs, and battle re-enactments, visit www.fortticonderoga.org to see what's happening througout the season.
Open rain or shine May 10th, 2014- November 2nd, 2014, there's something for everyone at America's Fort™!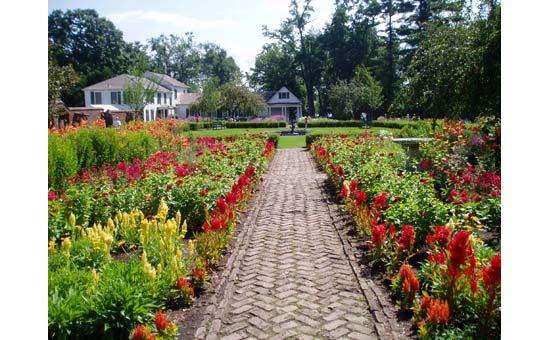 Click on the thumbnail images to see the larger version








Print More Information
Always get confirmation of the business location.
When: Sun, Mar 15, 2015 at 2:00 PM
Where: Mars Education Center
Cost:
$10 per person; Free for members
In this land of strategic waterways, look at the role of horses in the military campaigns against this strategic crossroads. Join Director of Interpretation Stuart Lilie to piece together the evidence for the lives and labors of horses on the grounds of Ticonderoga.
When: Sun, Apr 19, 2015 at 2:00 PM
Where: Mars Education Center
Cost:
$10 per person; Free for members
Discover the continuing story of Ticonderoga, after the guns had ceased firing; see the flowering of agriculture, tourism, and hospitality as told through the King's Garden. Join Assistant Director of Interpretation, Cameron Green, to get a sneak peak of all the new ground being broken for the 2015 season, as well as some of the great structures and stories recently uncovered.
When: Fri, May 15, 2015 until Sun, May 17, 2015 at 9:30 AM to 5:00 PM
Where: Fort Ticonderoga, Deborah Clarke Mars Education Center
This highly acclaimed weekend seminar on the French & Indian War in North America draws an audience from across the U.S. and Canada. Pre-registration is required; call 518-585-6370.