Fort Ticonderoga is more than just a restored war fort. It's a premier tourist destination in New York. The Fort, a family fun outdoor location for all ages, offers visitors an array of special events, weekly activities, demonstrations and much more!
Visit Fort Ticonderoga and experience some of the greatest moments of America's history! Fort Ticonderoga is the site of strategic military significance in the 18th century, landmark preservation in the 19th century, and monumental restoration in the 20th century. Today, Fort Ticonderoga is an independent non-profit educational organization, a thriving learning campus, a museum, and a major cultural destination in one of America's most beautiful settings.
Fort Ticonderoga sits on 2,000 acres of picturesque landscape alongside Lake George and Lake Champlain. Visitors of all ages can become fully immersed in the site's epic story through daily activities, weapons demos, museum exhibits and beautiful gardens. Recreational activities that highlight Fort Ticonderoga's rich historic landscape include a scenic battlefield hiking trail and canoe rentals that provide a unique perspective of the Fort's story and exquisit natural beauty.

Visitors can also witness a birds-eye view of Fort Ticonderoga's strategic military landscape at the summit of Mount Defiance! The "Mount Defiance: Witness to History" is open daily from May 23 - October 18, 2015 from 9:30 am - 5:00 pm. Behind-the-scenes tours and special events give once-in-a-life time experiences to visitors. Popular evening programs such as the Guns by Night and Sunsets and Secrets allow visitors to experience Fort Ticonderoga at night. Enjoy the 6-acre Heroic Corn Maze open August 14th- October 18th, 2015 (closed September 1st - 4th). For more information on special events, daily programs, and battle re-enactments, visit www.fortticonderoga.org to see what's happening througout the season.
Open rain or shine May 9th, 2015- October 18th, 2015, there's something for everyone at America's Fort™!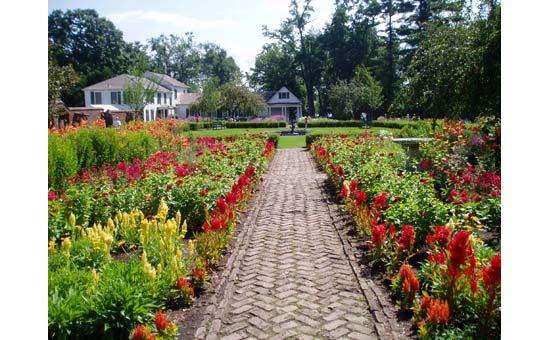 Click on the thumbnail images to see the larger version








Always get confirmation of the business location.
When: Sat, May 9, 2015 at 9:30 AM to 5:00 PM
Where: Fort Ticonderoga, 100 Fort Ti Road, Ticonderoga, NY
Cost:
$17.50 adults, $16 seniors (65+), $8 children (5-12), FREE for children 4 and under
Experience 1776 when the rebellion became a revolution! Fort Ticonderoga is open May 9 through October 18, 2015 with new exhibits, programs, events, gardens and more! Hours: Monday - Sunday (including holidays) 9:30 am - 5:00 pm (Last ticket sold at 4:30 pm)
When: Sat, May 9, 2015 until Sun, May 10, 2015
Where: Fort Ticonderoga
Join us for this exciting living history event and be part of Fort Ticonderoga's 2015 opening weekend! Watch as French soldiers return by bateaux from winter quarters at posts down Lake Champlain in the spring of 1756. Meet the Languedoc soldiers, Canadian Troupe de la Marine, and native warriors left behind to guard this advanced post over a harrowing winter. See construction on the French fort of Carillon begin in earnest with French soldiers from the Languedoc regiment and Canadian Troupe de la Marine and milice. See the rush to get work under way with the threat of an English attack looming. Discover more about the plan and building of this famous French fort.
When: Fri, May 15, 2015 until Sun, May 17, 2015 at 9:30 AM to 5:00 PM
Where: Fort Ticonderoga, Deborah Clarke Mars Education Center
This highly acclaimed weekend seminar on the French & Indian War in North America draws an audience from across the U.S. and Canada. Pre-registration is required; call 518-585-6370.