Fort Ticonderoga is more than just a restored war fort. It's a premier tourist destination in New York. The Fort, a family fun outdoor location for all ages, offers visitors an array of special events, weekly activities, demonstrations and much more!
Visit Fort Ticonderoga and experience some of the greatest moments of America's history! Fort Ticonderoga is the site of strategic military significance in the 18th century, landmark preservation in the 19th century, and monumental restoration in the 20th century. Today, Fort Ticonderoga is an independent non-profit educational organization, a thriving learning campus, a museum, and a major cultural destination in one of America's most beautiful settings.
Fort Ticonderoga sits on 2,000 acres of picturesque landscape alongside Lake George and Lake Champlain. Visitors of all ages can become fully immersed in the site's epic story through daily activities, weapons demos, museum exhibits and beautiful gardens. Recreational activities that highlight Fort Ticonderoga's rich historic landscape include a scenic battlefield hiking trail and canoe rentals that provide a unique perspective of the Fort's story and exquisit natural beauty. Visitors can also witness a birds-eye view of Fort Ticonderoga's strategic military landscape at the summit of Mount Defiance! The "Mount Defiance: Witness to History" tour is offered each day at 4pm and tickets may be purchased at Fort Ticonderoga or Mount Defiance. Behind-the-scenes tours and special events give once-in-a-life time experiences to visitors. Popular evening programs such as the Guns by Night and Garrison Ghost Tours allow visitors to experience Fort Ticonderoga at night. New this year- the Armchair General Tour will bring visitors to the summit of Mount Defiance for a rare twilight view of the spectacular and historic landscape overlooking Lake Champlain and the Green Mountains of Vermont. Enjoy a newly designed 6-acre Heroic Corn Maze open August 15th- October 19th. For more information on special events, daily programs, and battle re-enactments, visit www.fortticonderoga.org to see what's happening througout the season.
Open rain or shine May 10th, 2014- November 2nd, 2014, there's something for everyone at America's Fort™!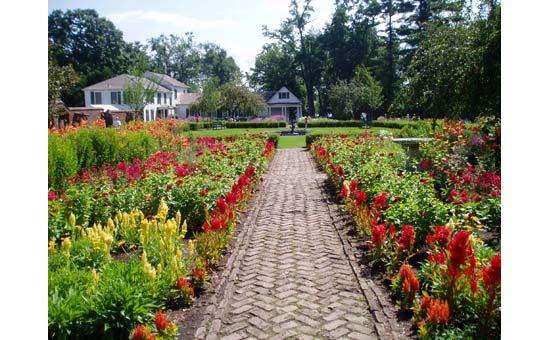 Click on the thumbnail images to see the larger version








Print More Information
Always get confirmation of the business location.
When: Sat, Dec 6, 2014 at 10:00 AM to 4:00 PM
Where: Fort Ticonderoga, 100 Fort Ti Road, Ticonderoga, NY
Cost:
$10, children 4 and under FREE
Writing to the Continental Congress in New York City on November 8th, General Washington wrote of Henry Knox, "The Council of Officers are Unanimously of the opinion, That the Command of the Artillery should no longer continue in Col: Gridley, and knowing of no person better qualified to supply his place , or whose Appointment will give more general satisfaction, have taken the liberty of recommending Henry Knox, Esqr to the considerations of the Congress." At Fort Ticonderoga, meet this unassuming Boston book seller whose physical and mental might would be first tested with the Noble Train of Artillery. See man power and horse power in action as fourteen mortars, forty three cannons, as well as ordinance are carefully selected from this Old French Fort. Watch as these vital arms and military stores are loaded up to be hauled down to the tenuous siege of Boston. Meet the soldiers left behind to guard this frontier outpost, as the first winter of the Revolutionary war begins to take hold. Discover the mechanics of this epic feat Henry Knox would perform for the Continental Army. Event takes place 10 am - 4 pm. Tickets $10 and payable at the door. Children 4 years old and under are free.