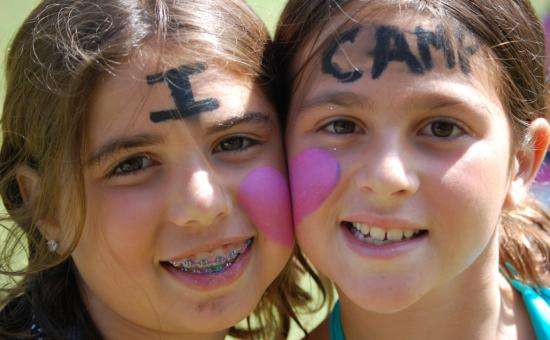 YMCA Camp Chingachgook on Lake George
1872 Pilot Knob Road
Kattskill Bay
,
NY
12844
Chingachgook welcomes boys and girls 7-16 for one of the best experiences of their lives during a 1- or 2-week summer session. Learn team work, cooperation, and leadership. Sail, kayak, rock climb, archery, riflery, sports, arts, waterski, more!
The most beautiful place in the world: Camp Chingachgook, established in 1913, sits on the quiet east shore of Lake Goerge in the Adirondack State Park. With 200 acres bordering thousands of acres of forever wild Adirondack Forest Preserve, Chingachgook accesses more than 50 miles of trails along the lake and mountains summits.
Kids enjoy a wide variety of waterfront activities on Chingachgook's extensive shoreline with two 80-foot docks and a fleet of 90 sailboats, canoes, kayaks, rowboats, and waterski boats. Other facilities include tennis, volleyball, and basketball courts, softball and soccer fields, art, woodworking, and photography studios, rifle and archery ranges, high- and low- ropes courses, climbing tower, bouldering wall, dining hall, and hiking center. The health lodge is staffed 24 hours each day.
Bunk cabins accommodate 8 to 10 campers, a counselor, assistant, and counselor-in-training, and are arranged in separate units based on gender and age.
At Chingachgook, we design our programs to develop a child's mind, body, and spirit. The rhythm of Camp balances group activities with individual pursuits, and education with recreation.
Reserve your place on one of our Sunday Open House Tours! Each Sunday from April to the third week of June you can tour Chingachgook with the Camp Director and find out what makes our camp so special. To reserve you family's place on one of our tours please call 518-656-9462.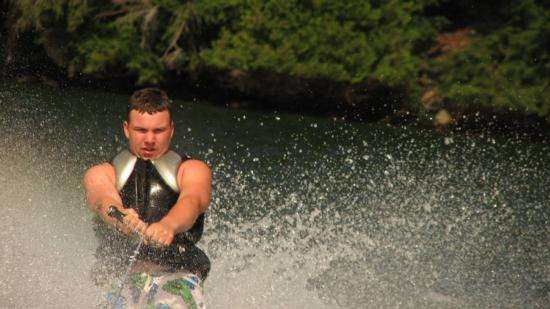 Click on the thumbnail images to see the larger version







When: Sat, Oct 24, 2015 at 10:00 AM to 4:00 PM
Where: YMCA Camp Chingachgook, 1872 Pilot Knob Road, Kattskill Bay, NY 12844
Cost:
Free event, includes complimentary lunch
YMCA Camp Chingachgook opens its doors on October 24, 2015 for families and community members to enjoy a fantastic day of outdoor fun. Fall Festival Day activities may include hikes, archery, field games, campfires, arts and crafts. The day starts at 10:00am and ends at 4:00pm and are open to all, regardless of YMCA membership. The day is FREE for all and hot soup and sandwiches are included, please call camp at (518) 656-9462 to RSVP.
When: Sat, Nov 7, 2015 until Sun, Nov 8, 2015 at 9:00 AM to 1:00 PM
Where: YMCA Camp Chingachgook, 1872 Pilot Knob Road, Kattskill Bay, NY 12844
YMCA Camp Chingachgook on Lake George hosts a volunteer work weekend from November 7 to 8. This is an opportunity for members of the community, alumni, and anyone interested in lending a hand to help close camp for the winter after having an amazing summer. Please join us in giving back to this wonderful Camp. There are work projects available for enthusiastic skilled and unskilled volunteers. Projects include painting, raking, firewood splitting and stacking, landscaping, and storage of summer supplies. These will be done between 9:00 a.m. and 3:00 p.m. each day. This event is free for guests and lodging is provided if needed. Please contact our offices for more information and to RSVP
Always get confirmation of the business location.
Marienella Nelson
from Rye, NY wrote on

Tuesday, August 05, 2014 at 2:50 PM
Safety is a prerogative. The name YMCA stands behind this wonderful, entertaining, family-oriented, safe, caring camp. My daughter loves it and has taken many of her friends to enjoy the facility as much as she has. She is looking forward to becoming an CIT when she is old enough. She loves the camaraderie, socialization, etc. about it. I, her mom, loves how friendly the staff is. Thank you YMCA and Camp Chingachgook.